It's only a matter of days until Christmas Eve!
Here are some of our book recommends for your little ones, via Father Christmas of course!
The people of Iceland celebrate on Christmas Eve Jolabokaflod which translates into "Christmas Book Flood." The tradition is to give or receive new books. It's not just about the giving though—it's also about the reading!
We have been so delighted to be able to share so many of our artists new books this year we don't know where to start with recommendations. But we have listed just a few suggestions here and we hope should your little ones find them under the tree on Chistmas eve that they truly enjoy them.
Stomp Stomp Stomp… It could only be Grannysaurus by David Walliams and Adam Stower.
The perfect pre-historic pick for any budding palaeontologist this story features all of our dino favourites and a rather feisty granny! *spoiler alert* Spike is ever so slightly surprised to discover that his granny has turned into an actual dinosaur and not only that she's organised a disco in their living room, imagine what might happen when the T-Rex turns up! Read more and order HERE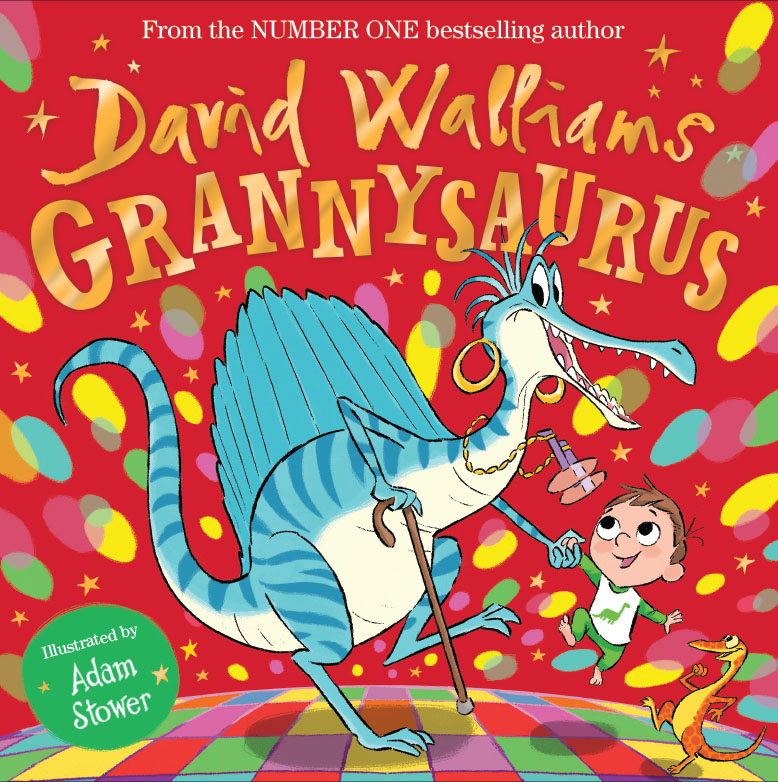 View Adams fabulous online portfolio HERE or find him on Instagram for lots of sneak peeks and process videos!
Something for the older readers and illustration fans! Paradise Sands by Levi Pinfold. Published by Walker Books.


When a young girl and her brothers step into a ghostly hotel, they fall under the spell of the mysterious Teller. She makes a deal with him to free them all from his haunting paradise. But can she hold up her side of the bargain? Read more HERE.
You can see more of the amazing illustrations on Levi's Portfolio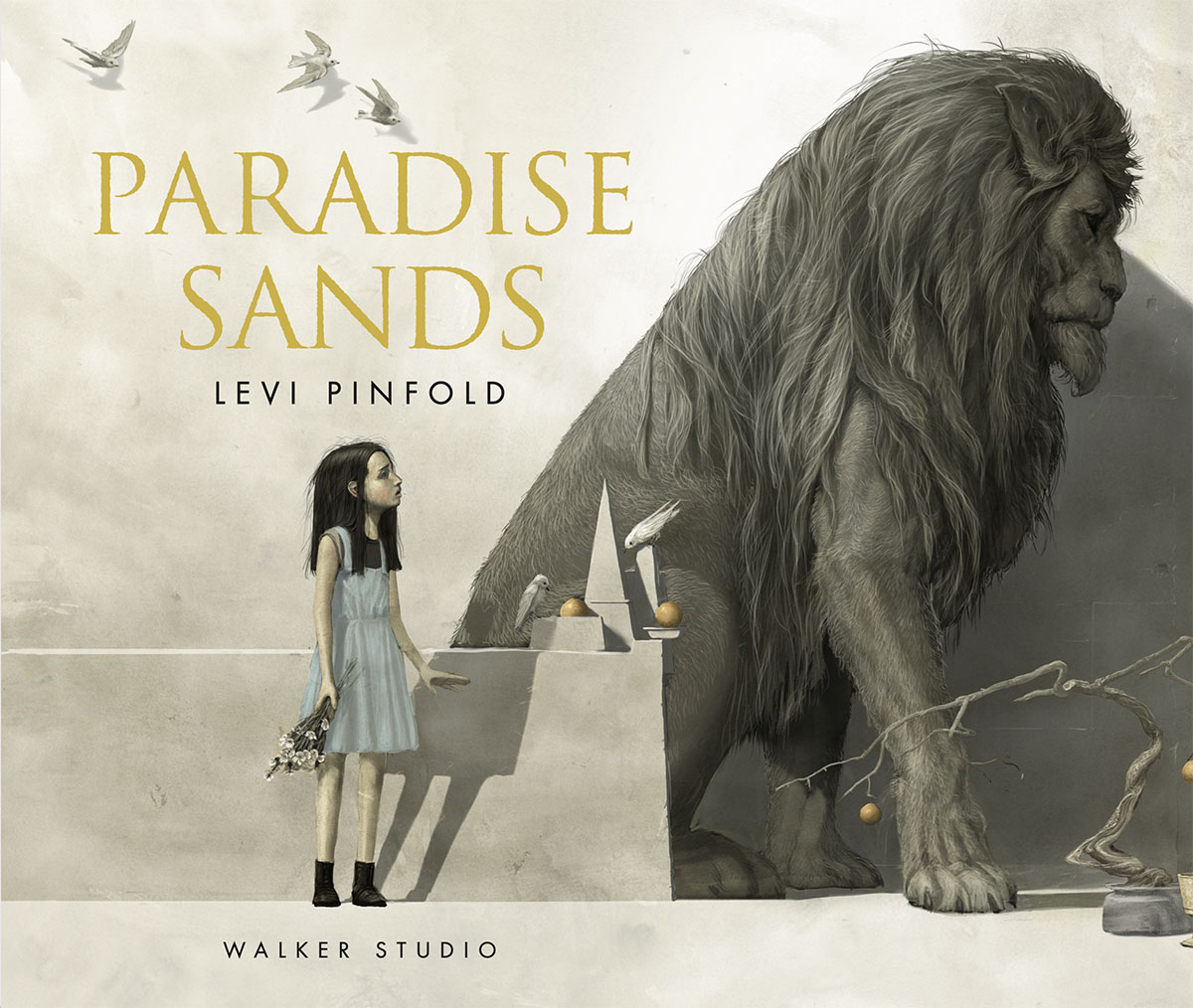 Moving on to books for slightly older readers, get your skates on! There's a newly illustrated Alex T Smith collaboration and it's a miraculous festive treat.
A sparkling middle-grade debut by Natasha Hastings. When faced with danger the greatest MAGIC is friendship in The Miraculous Sweet Makers Frost Fair.
It is arguably NEVER too early to get into the festive spirit and we have just the thing for you. The Miraculous Sweetmakers The Frost Fair Illustrated by our own National Treasure Alex T. Smith is the perfect action packed yule tide adventure.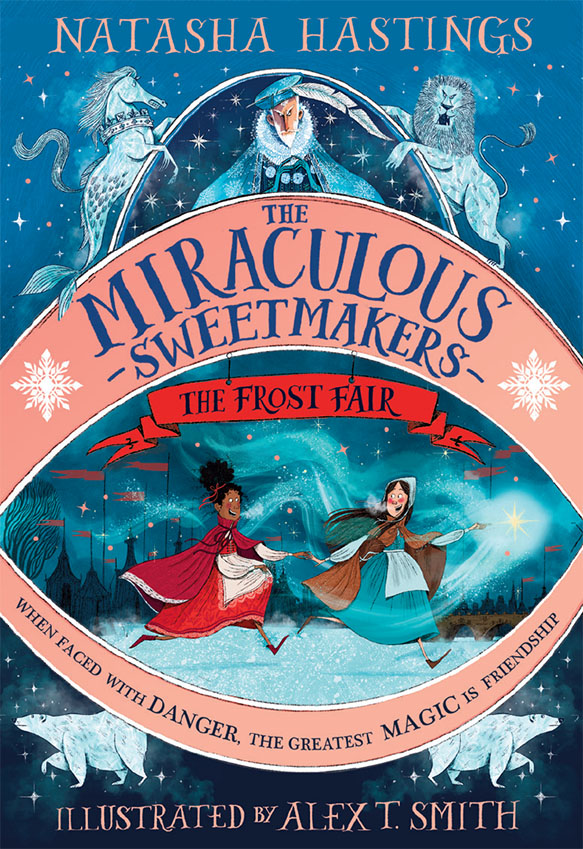 Read more HERE. ….
And while we're celebrating the excellent work of Alex T Smith why not grab a copy of The Gumpus!
Filled with stupid sparkly, twinkly, jingly-jangly, crinkly-wrapped-with-a-shiny-bow-Christmas and The Grumpus! Giddy with Christmas cheer we eagerly unwrap Alex T Smith's latest seasonal triumph. The Grumpus 'and his dastardly, dreadful Christmas plan'.
This hilarious, share-together story is smattered with eye-catching page details, luxurious full-page illustrations, enchanting chapter openers and lavish title page embellishments perfectly peppering this wonderful alternative seasonal tale. An illustrated chapter book which little readers will truly remember, cherish, and request for many years to come. The Grumpus is the festive pre-Christmas treat we have all longed for with echoes of Grimm and a sprinkling of every Christmas movie you've ever loved The Grumpus is the anti-hero we were rooting for all along. Read more HERE.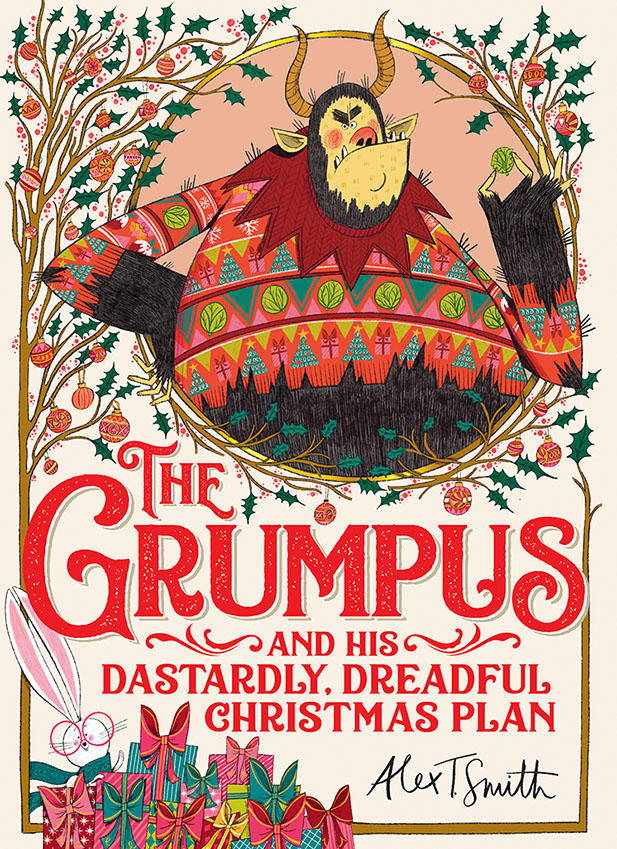 An equally enjoyable read, Aleksei Bitskoff's illustrations take centre stage in a brand-new Harper Drew adventure.
Lights, camera, action, author Kathy Weeks has written a brand-new Harper Drew story brilliantly bought to life with flourishes of eye-catching line illustrations by Aleksei Bitskoff.
Harper Drew - Talent Show Take-Over is the second in this perfectly pitched new series for teens, all about embracing your family and finding unique ways to deal with life's dramas! Read more HERE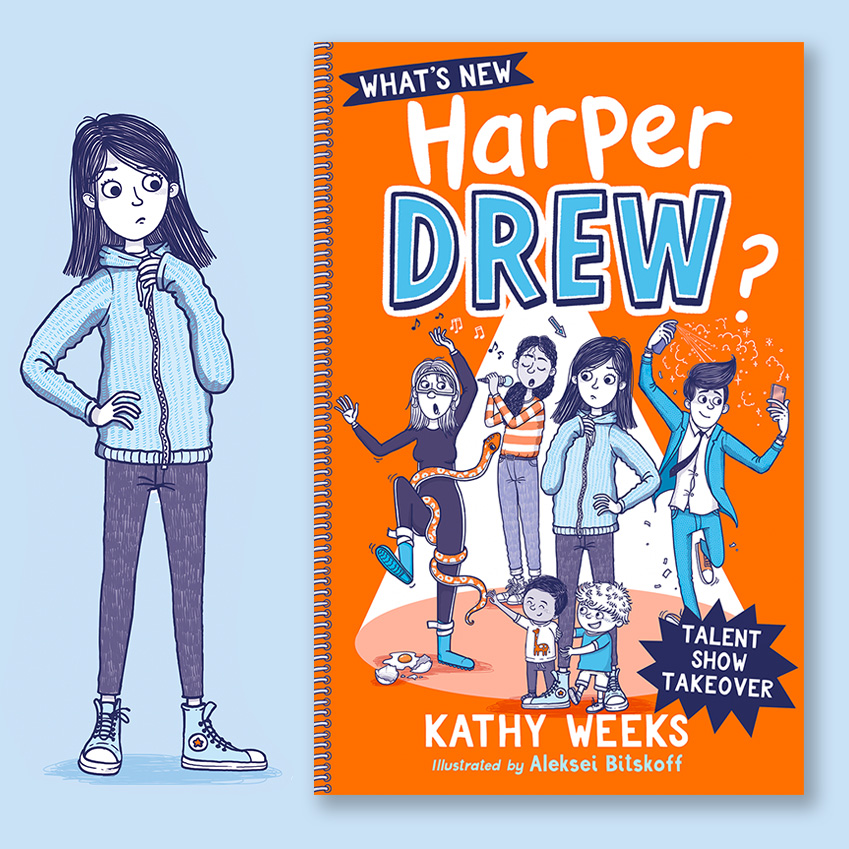 There are so SO many beautiful books adoring the shelves of your local book shop exquisitely illustrated by our beloved artists. If you happened to find one under your tree, please let us know what you think and mention us @arenaillustration in your online reviews.
Don't forget to sign up to our weekly newsletter! Scroll to the bottom of the page sign up and keep up to date with all of our exciting projects.