Aleksei Bitskoff's illustrations take centre stage in a brand-new Harper Drew adventure. Lights, camera, action, author Kathy Weeks has written a brand-new Harper Drew story brilliantly bought to life with flourishes of eye-catching line illustrations by Aleksei Bitskoff.
Harper Drew - Talent Show Take-Over is the second in this perfectly pitched new series for teens, all about embracing your family and finding unique ways to deal with life's dramas.
So, let's find out a little more about the latest Harper Drew adventure where there's a whole lot of DRAMA...

"My name is Harper Drew. I wasn't sure I was going to carry on with this journal. I started it in the summer holidays to write down the mayhem happening around me. I thought it might have calmed down by now but I should have known better!

For starters there is a snake on the loose in my neighbourhood – a 6ft Python called Betty to be exact, my dad's decided to re-tile the bathroom and NOBODY is allowed in there, and my older brother Troy seems to be constantly kitted out in expensive designer clothing. I'm the only one who has noticed he's acting shifty …

But I need to focus on organising a talent show to raise money for the local foodbank. It's going to be great … apart from the fact Troy seems to care more about gaining more followers, aka his "DesTroyers" on his YouTube channel, than he does about helping me out."

Can Harper find a way to show her brother that kindness is more important than being popular?
Here is a small selection of some of our favourite illustrations from book 2…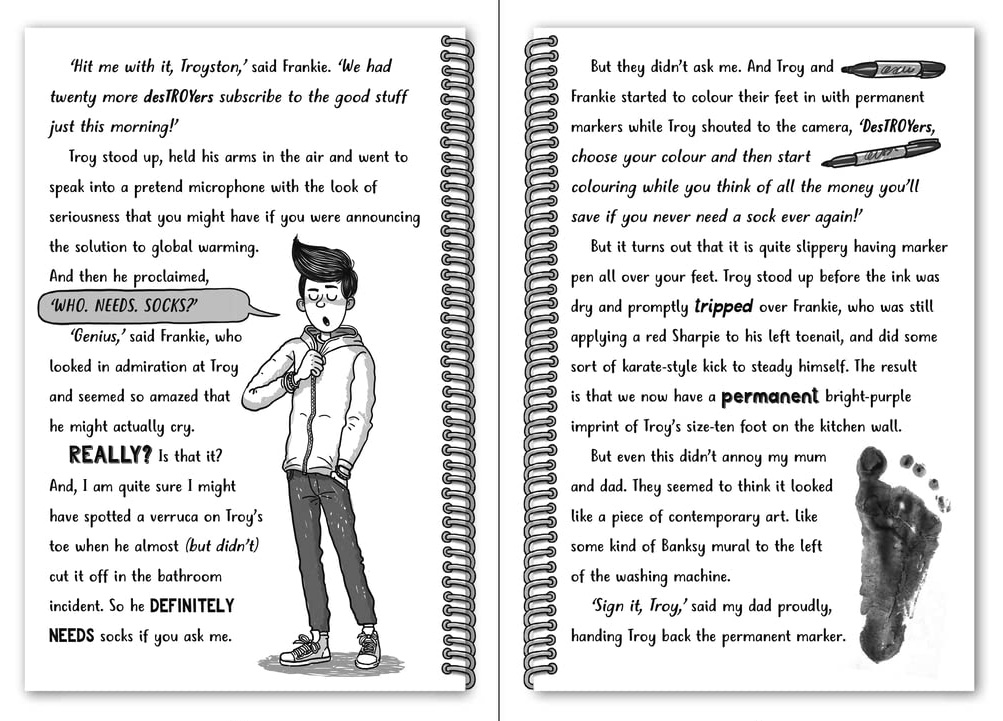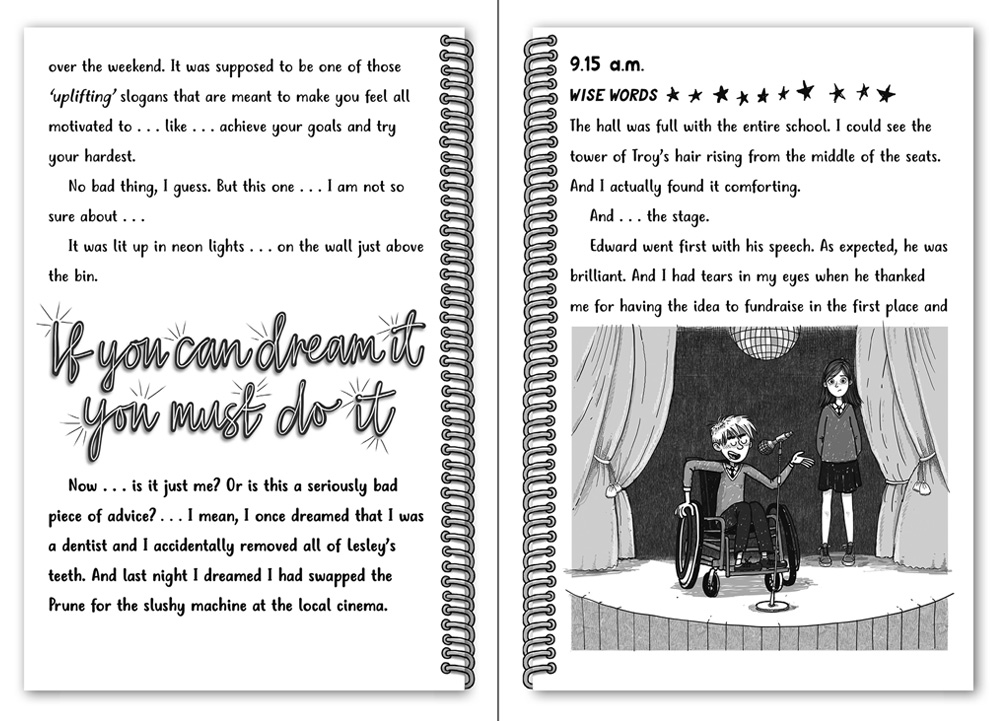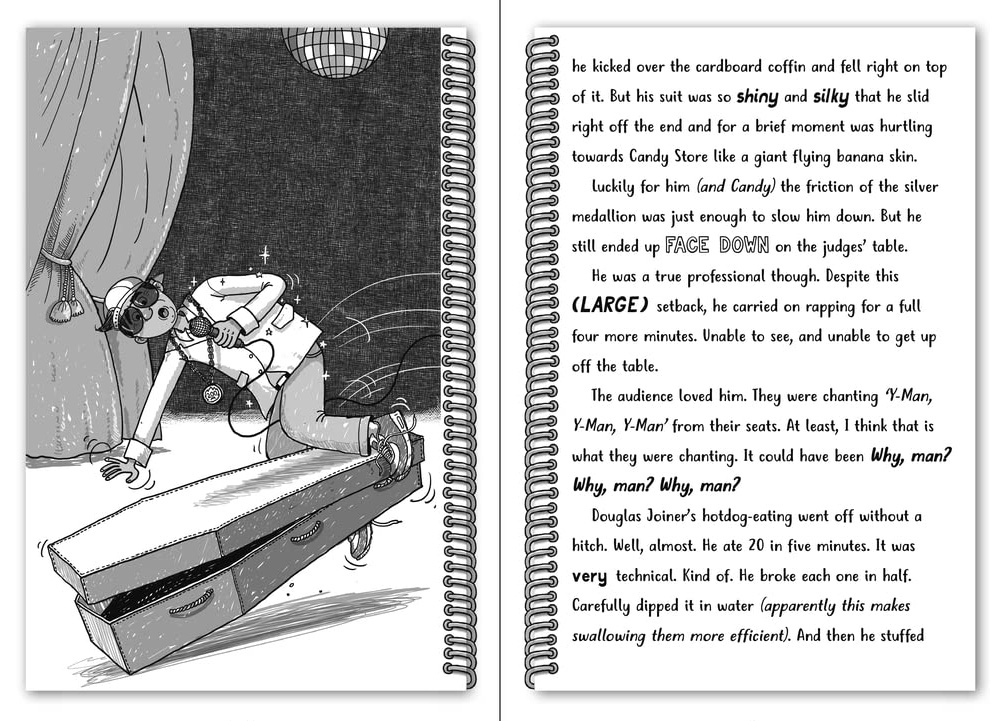 "This laugh-out-loud diary is perfect for fans looking for their next Diary of a Wimpy Kid or The Extremely Embarrassing Life of Lottie Brooks. Gorgeously expressive illustrations by Aleksei Bitskoff and some seriously surreal escapades make this a fabulously fun read about being true to yourself, ideal for readers aged 9+." Book Trust
Originally from Estonia but now based in Surrey Aleksei is equally comfortable honing his speed sketching skills in pen and ink as he is working digitally using Wacom Cintiq. Renowned in the publishing industry for his quick turn-around time he has become a much sought-after artist for illustrated fiction projects.
The Harper Drew Talent Show Take-Over is published by Hachette Children's Books and is just perfect for fans of Dork Diaries, you can see more from the first book in the series, What's New Harper Drew? HERE.
Find Aleksei on Instagram and Twitter or you can view his digital portfolio by visiting our website HERE. For more information regarding collaborating with Aleksei please email info@arenaillustration.com