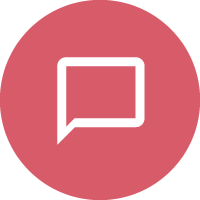 Commissioning Enquiry
If you would like to commission one of our Artists or need advice about who to commission, you can contact us by calling or dropping us an email - whatever you're comfortable with. We've worked with a whole range of different clients and you'll find us very friendly and understanding. We're here to facilitate the smooth running of your project and while we sort out the little details behind the scenes, our Artists can concentrate on the important job of creating.
If you're new to commissioning bespoke illustration, then we're here to help you through the process. Please fill out this form to help us to understand what you want.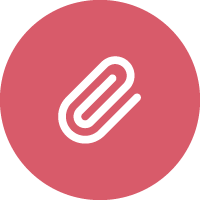 Artist Submission
We like to think that our agency is small and beautifully formed already and we don't have plans to dramatically increase our list of Artists. But, we always welcome submissions from Professional Illustrators whose work is distinctive and different from our existing Artists. If your work catches our eye and we think it would fit in to our agency, then we will get in touch.
We only accept submissions that are made through this form – please follow the instructions carefully and you must include examples of your works. We receive a high volume of submissions and unfortunately we can only respond to successful applicants.
London office
31 Eleanor Road,
London,
E15 4AB,
United Kingdom
New York Office
116 Kelvin Place,
Ithaca,
NY 14850,
United States
A Guide to Commissioning Illustration
You may already have an artist's work in mind for your project, or need some guidance from us. Here's a brief explanation of how you can help us understand what you want.
The Brief?
We'll need to know what kind of illustrations you require, what is your project about and how many images you need? If you have a particular style in mind, it will be useful to see some visuals or, if you like an Artist's work on our website you can just add them to a Mood Board to show us. As we have to work out how long it will take the Artist to complete the work, it will help to know your schedule for the project? If you have already written a brief, please send it to us. We treat all projects as confidential.
What is a Licence?
Our job is to tailor a licence to suit your needs. A licence covers the rights to reproduce the Artist's work for a specific use or uses. We are not selling you the rights to own the work outright - the Artist retains the copyright. We'll need to understand how and where you will be using the image and for how long - then we can work out the terms of that licence and the costs.
What we will need to know
Usage - What will the image be used on? i.e. Poster, Online, Print (magazine/newspaper), on a Book Cover, Packaging etc?
Territory - Where in the world will people see it? i.e. Worldwide, Country wide, Regional etc?
Duration - How long will it be used for? i.e. Once only, one month, a year, for a specified limited term etc? Or, what is the print run?
What will it cost?
The more detailed the information you can give us the more accurate our initial quote will be. If you have a budget you would like us to work to then we can usually accommodate, as long as the Artist is being paid fairly for the work. Once we have the full and final brief, we can agree to the final costs including any additional fees such as any travel expenses etc.
What Next?
… The fun bit! You get to work with one of our Artists and we'll guide you through the whole process starting with the brief, through to the sketch stage and on to the final completion, with approval stages throughout.