February saw the much-anticipated publication of the fourth epic instalment of Alex Bell's Explorers' Club series The Ocean Squid Explorers' Club. Each of these fantastical fiction titles features exquisite, intensely detailed pen and ink illustrations by Arena Illustrator Tomislav Tomic whose renaissance engraving style brings a majestic, historical, steam punk feel to Alex's latest story.
Tasked with creating an eye-catching hero image for The Ocean Squid to compliment the previous titles in the series Tomislav set to work weaving in imagery inspired by Alex Bell's text. In this fourth explorers adventure we meet Ursula, a part mermaid girl who is determined to follow in Stella's footsteps and help her to defeat The Collector so it was essential that the final cover design featured maps, mermaids and a magnificent sea monster.
The immense detail captured in Tomislav's illustrations will prove to be particularly alluring to readers keen to escape into this thrilling fiction series. Pattern, perspective and appealing character representation immediately draw the reader further into the story not only with this cover design but also with a generous number of tantalising internal illustrations. Here is a selection of some of our favourite illustrations, we think you'll agree they are breath-taking.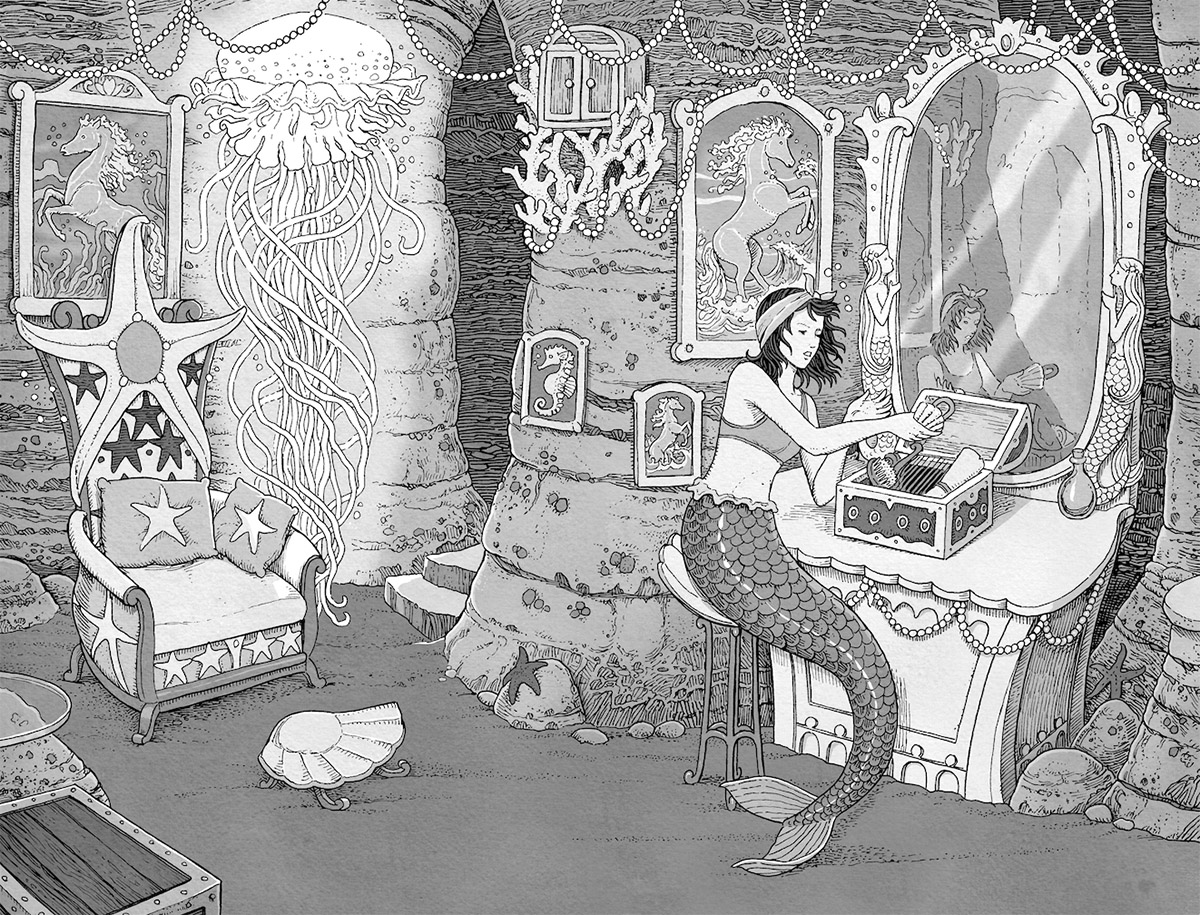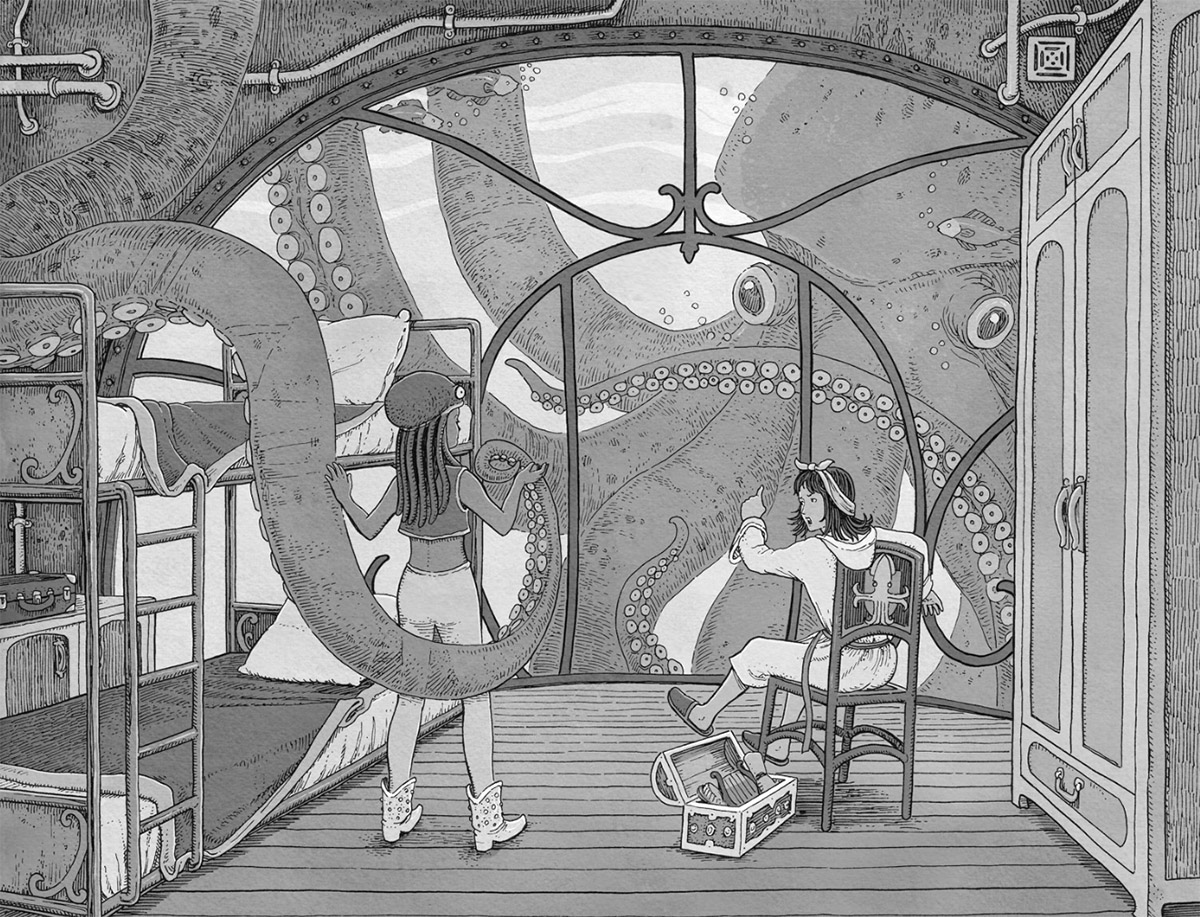 The Ocean Squid Explorers' Club by Alex Bell and Tomislav Tomic published with Faber and Faber, you can buy a copy of this and the previous titles in this seat gripping series HERE.
See more of Tomislav's illustrations from the other books in the Explorers' Club series: The Polar Bear Explorers' Club, Explorers on Witch Mountain, Explorers on Black Ice Bridge.
Why not take a moment to view Tomislav's stunning online portfolio HERE, for more information regarding working with Tomislav please email info@arenaillustration.com