'A' grade adventure with Pamela Butchart and Thomas Flintham
Pack your pencil cases, polish your shoes and grab an apple for the teacher it's time to head back to school with our favourite award-winning duo in The Secret School Invasion.
The 12 book Baby Aliens series has gone from strength to strength quickly becoming a best-selling go-to choice with newly independent readers. With their bright eye-catching cover designs and hilarious internal illustrations Pamela and Thomas have quickly become a much sought after creative team.
Based on the south coast of England, Thomas can often be found immersed in books, video games, comics, and puzzles, all of these passions heavily influence his illustrative style. Created digitally with a Wacom tablet his strong line work, bold palette and accessible character design make him the perfect artist to bring comical fiction stories to life.
The Secret School Invasion is the latest offering in this hit series and this time Izzy's school is being merged with St Bartholomew's Primary, their greatest rivals! What will happen when the new kids join, in their too-shiny shoes and with their too-loud singing? And what if they've got a secret mission and that mission is a BAD mission? Only Izzy and her friends can discover the truth, even if they must go SO DEEP UNDERCOVER that they might not come back…
Read an extract HERE.
Here are a few of our favourite madcap illustrations from this hilarious school-based adventure.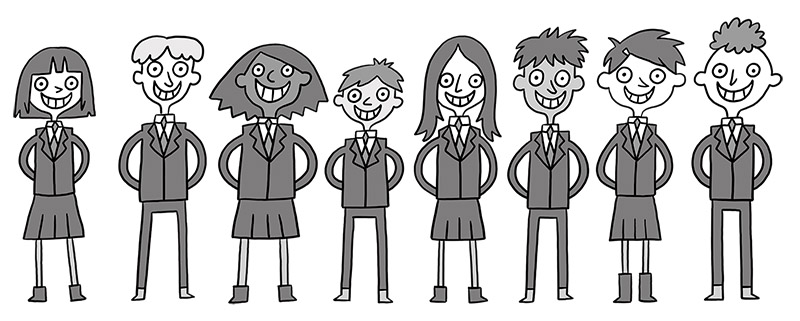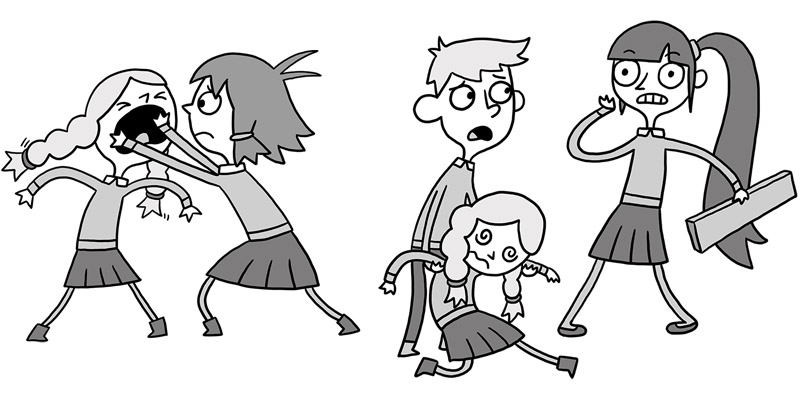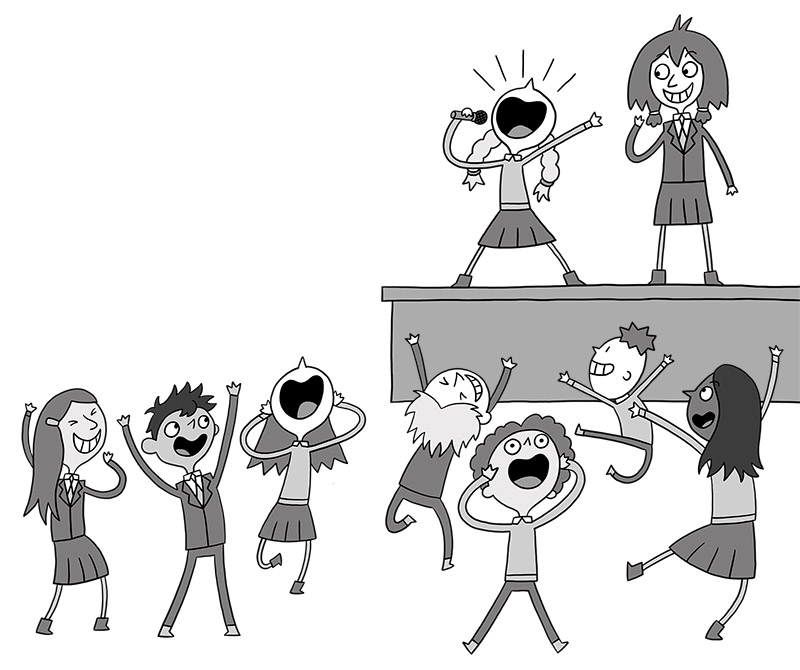 The Secret School Invasion publishes on the 18th August with Nosy Crow. You can order your very own copy HERE
You can find Thomas Flintham on Instagram and Twitter or view his online portfolio over on our website. For more information regarding collaborating with him please email info@arenaillustration.com