To welcome in the spooky autumnal delights of Halloween we'd like to invite you on an epic pumpkin filled adventure in Explorers' on Witch Mountain by Alex Bell featuring stunning illustrations by Tomislav Tomic.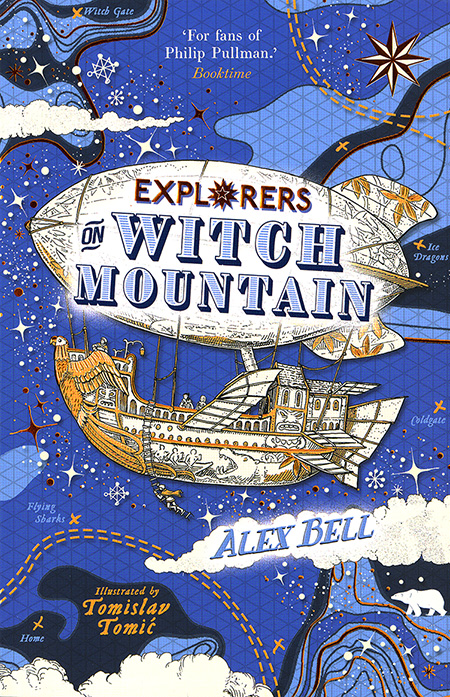 This is the follow up to The Polar Bears Explorers' Club also published by Faber and Faber, which was recently nominated for the CILIP Carnegie Medal 2019. In this new book, Stella Starflake Pearl is eagerly anticipating her next expedition. Suddenly disaster strikes when Stella's father, Felix, is snatched by a fearsome witch. Stella must bring her magic ice princess tiara to Witch Mountain or she will never see Felix again! But no one ever returns from Witch Mountain . . .
Stella, Ethan, Shay, Beanie and reluctant Jungle Cat explorer, Gideon, set off into the unknown. They will face chomping pumpkin patches, vampire trolls, poisonous rabbits, outraged vultures and deranged broomsticks in their quest to rescue Felix.
Tomislav's exquisite, intensely detailed pen and ink drawings perfectly illustrate this magical and fantastical tale.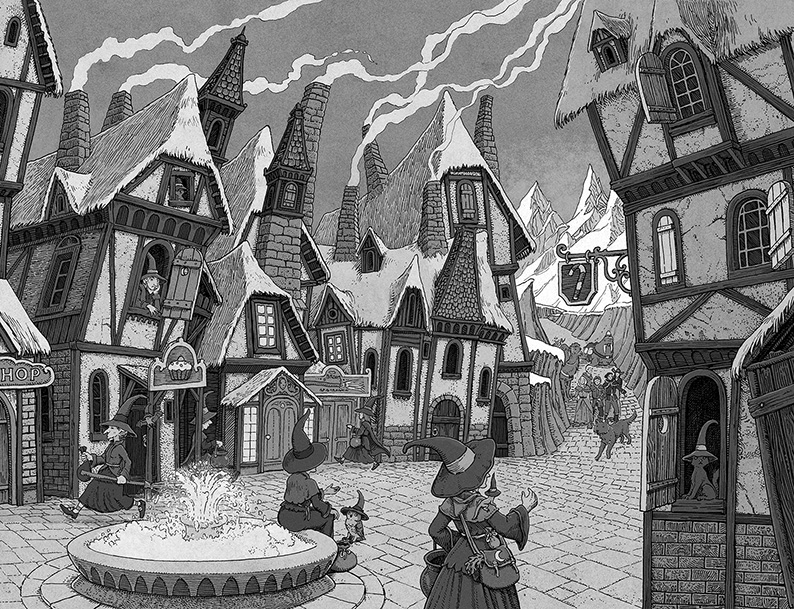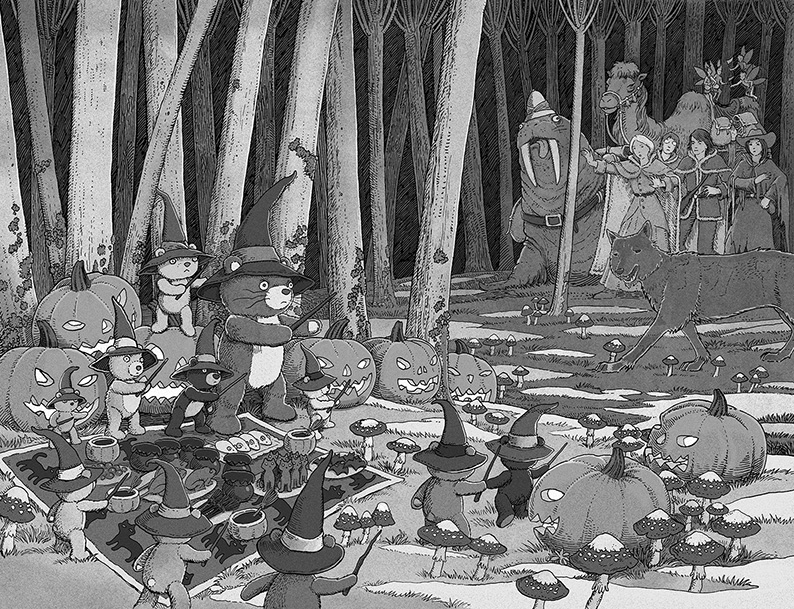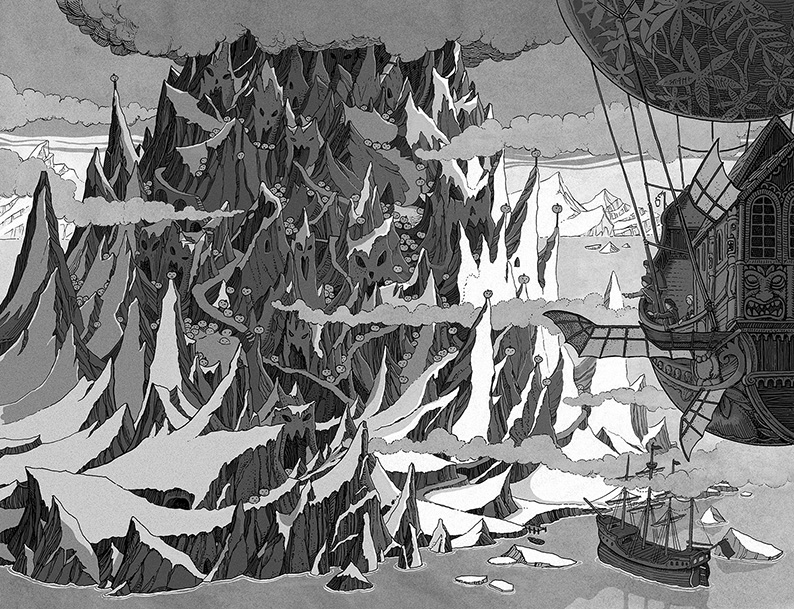 Read a lovely review of Explorer's on Witch Mountain over on the A Little But A Lot blog
"A brilliant adventure taking Stella to an island with terrifying teddy bears, witches and witch hunters, poisonous gingerbread houses, and of course, her trusty friends. I love this series. They're so much more than just adventure stories – there's a massive punch of meaning. Felix gives some bloody brilliant advice in these books. I utterly devoured this. It's safe to say I can't wait for book 3!"
"Explorers on Witch Mountain by Alex Bell illustrated by Tomislav Tomic is as wonderful & thrilling Polar Bears Explorers Club! It bursts with adventure, danger, friendship, courage & the most imaginative creatures!" – Sophie Anderson Author of The House with Chicken Legs 
You can view Tomislav's portfolio HERE 
Explorers' on Witch Mountain publishes on the 1st November order a copy HERE