Pack your passports immediately! We are off to Paris for the rip-roaring adventure of a lifetime in The Jules Verne Prophecy - published by Little, Brown Young Readers US.
Written by Iva-Marie Palmer and Larry Schwarz with stunning cover and inside book illustrations by Euan Cook this adrenalin fuelled adventure story is set to be a best-selling read for young thrill seekers.
When a mysterious book by the legendary writer Jules Verne falls into the hands of three unlikely friends, it sets off a treasure hunt like no other-get ready for a modern-day reimagining of The Goonies!

Owen Godfrey is spending his summer in Paris studying science fiction writer Jules Verne, the brilliant mind behind Twenty Thousand Leagues Under the Sea and Around the World in Eighty Days. When Owen and his new friends find what appears to be a dusty copy of Verne's collected works in an old bookshop, they're intrigued by the hidden codes written inside. As one clue leads to another, the trio find themselves in the middle of an epic treasure hunt spanning the city - from the depths of the catacombs to the top of the Eiffel Tower, and by way of skateboard, boat, car, and even a hot air balloon! But they quickly realize they're not the only ones searching for the hidden riches, and that there are others who will stop at nothing to get to them first. This fast-paced larger-than-life adventure is filled with action, high stakes, and three friends who are dead set on cracking the Jules Verne mystery.
Euan Cook has quickly become a popular choice for illustrated children's fiction series. His beautifully balanced imagery with dramatic colour palette works perfectly alongside dramatic text placement creating 'leap off the shelf' covers combined with his fresh and energetic line for the inside illustrations make a wonderful combination.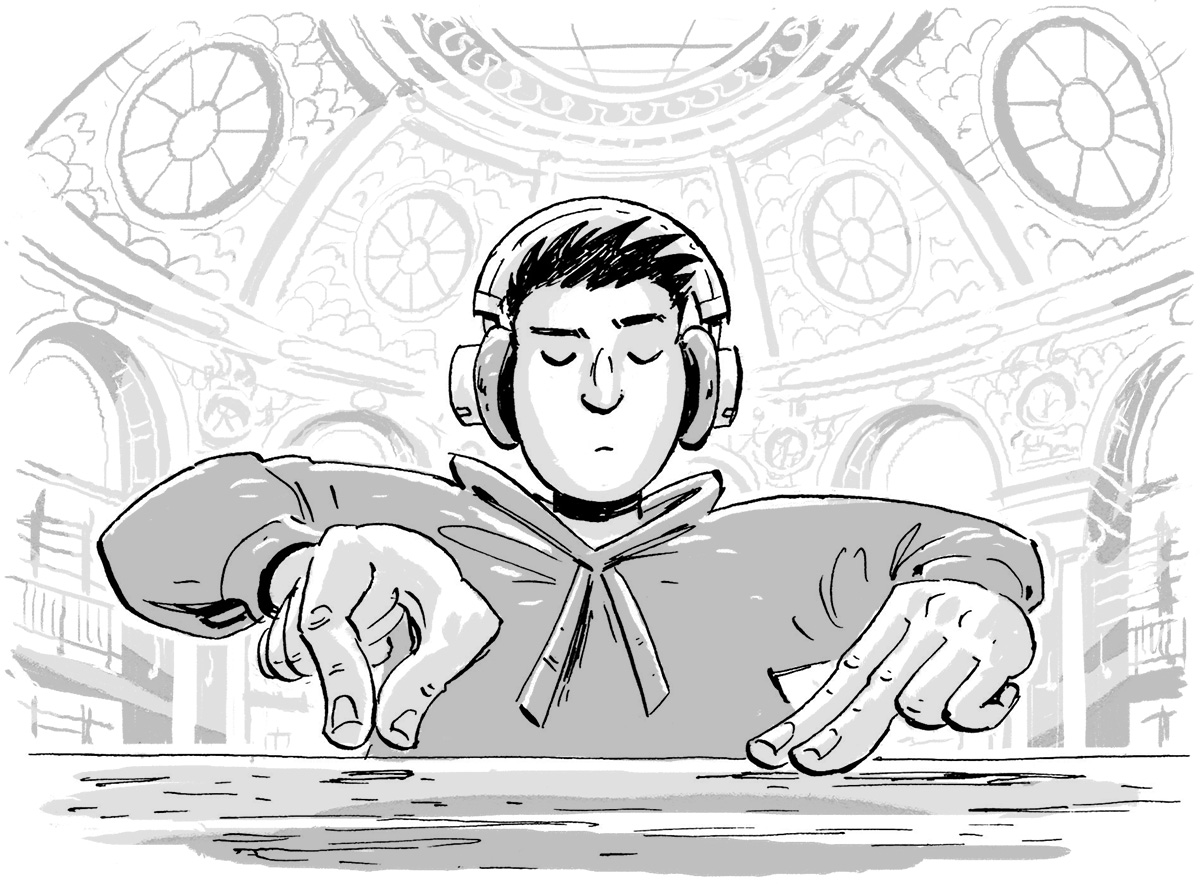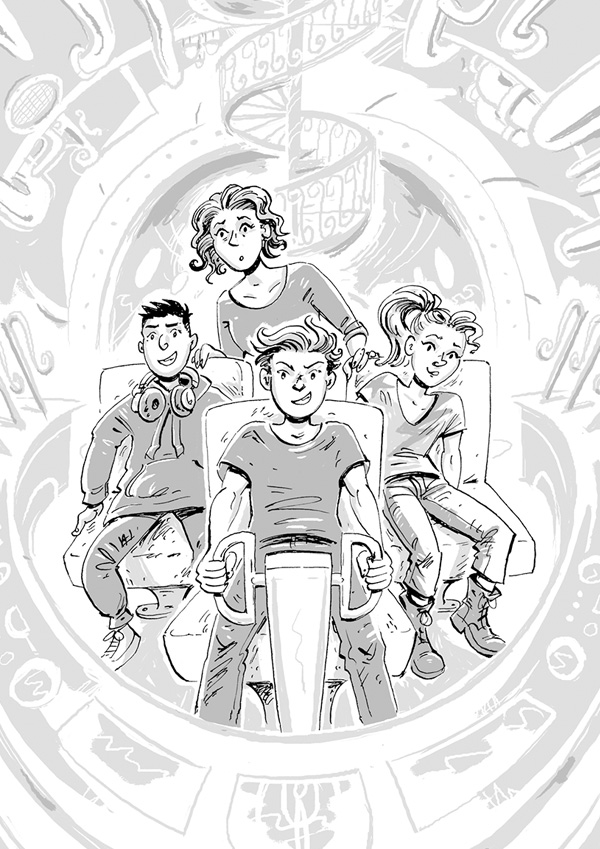 Grab a copy of The Jules Verne Prophecy HERE.
You can view Euan's spectacular online portfolio HERE.
If you happened to find this new post by visiting our website don't forget to subscribe for all the latest news from our brilliant creatives. You can also find us on Instagram AND Facebook.