Joe was commissioned by the French branch of Editions Milan to illustrate a series of historical fiction for children called Le Grenier Merveilleux or The Wonderful Attic. This time travelling adventure series was written by Mim, with Joe's full colour illustrations throughout.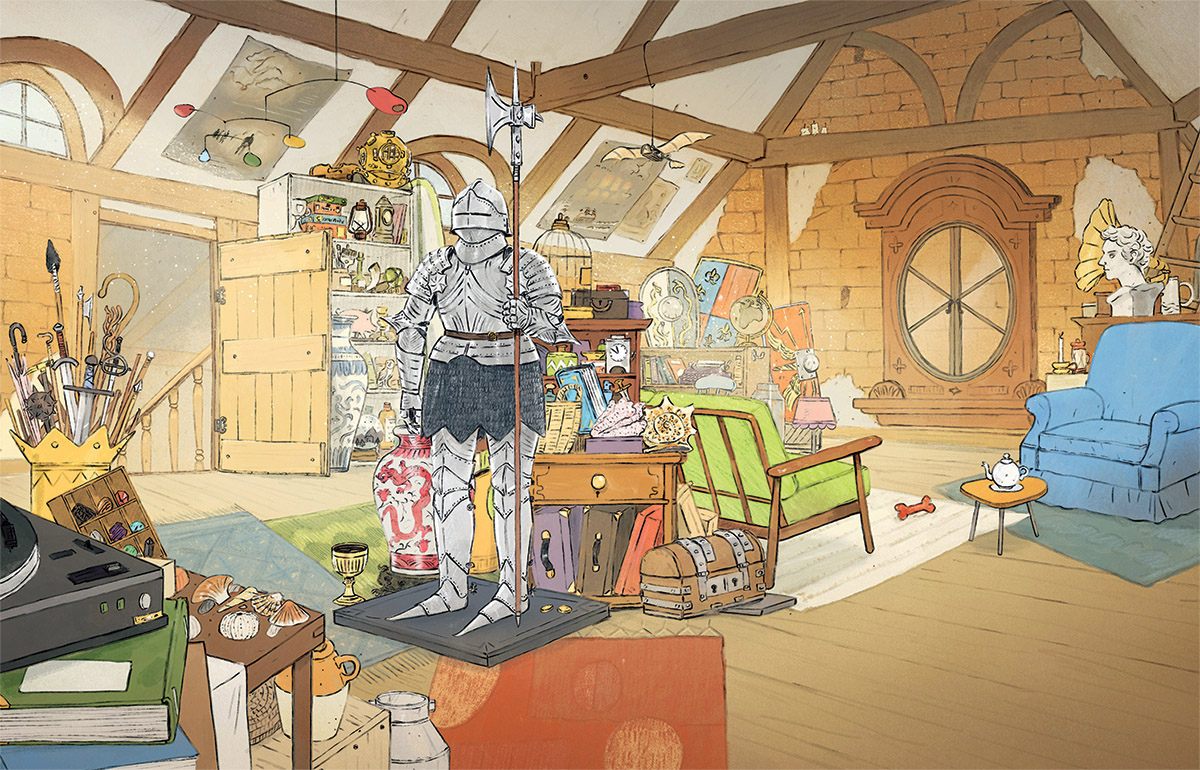 Every Wednesday Tiago and Lilas visit Mr. Lucien and his dog, Pikto. The two young friends explore the marvellous attic full of paintings, unusual objects, souvenirs and... a mysterious window which magically gives the power to make Tiago, Lilas and Pikto travel through time.
In the first book of the series, The Wonderful Attic - Simon and the Secret of Lascaux, they travel to the darkness of a cave... Fortunately Simon Coencas comes to their aid and they discover that they have been transported to 12th September 1940 - the day when Simon, aged 15, unexpectedly discovered the Lascaux cave with three of his friends.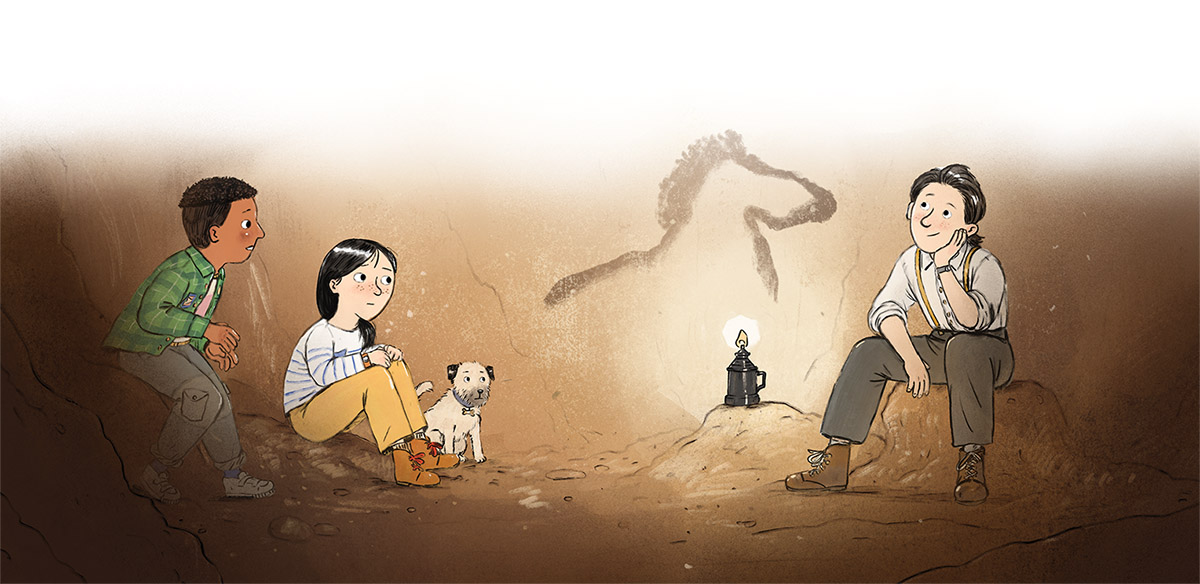 In book two, The Wonderful Attic - Kathrine and The Forbidden Race, Tiago and Lilas like to run, but not for the same reasons! For Lilas, it's a hobby while, for Tiago, it's serious and when the two friends have to train for the school race... a fight is guaranteed.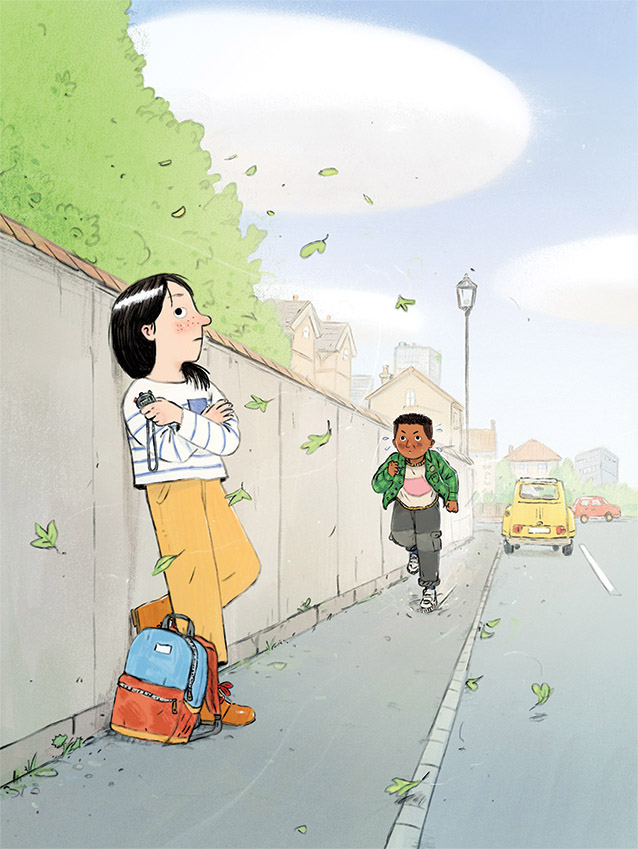 Fortunately Mr. Lucien has an idea to reconcile them and they travel back through time again, using the magical attic window. On this occasion they find themselves witnesses of the Boston marathon on 19th April 1967, the day when Kathrine Switzer changes the history of sport to become the first woman to officially run a marathon. Kathrine was attacked by race director Jock Semple who tried to throw her out while she was running!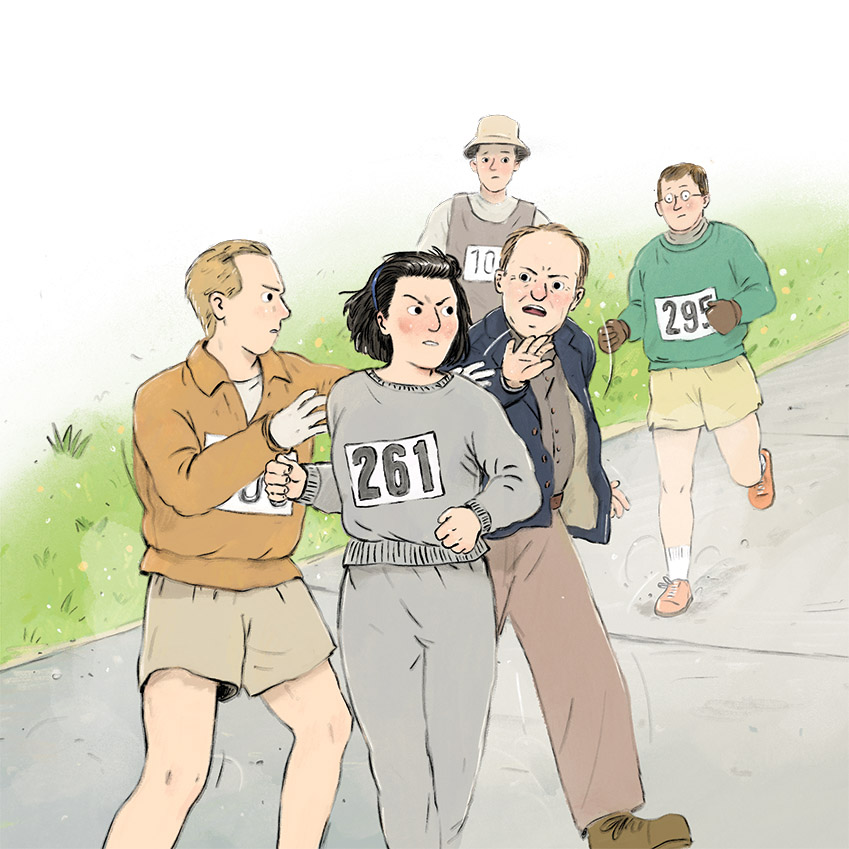 The Wonderful Attic series invites the reader to immerse themselves in the lives of people who have changed the world, each in their own way. It's perfect for the curious who like to learn while having fun.
You can see more of Joe's work over on his portfolio HERE and you can also find him on Instagram and Twitter.
For more information regarding collaborating with Joe please email info@arenaillustration.com