Once upon a very long time ago, there was NOTHING. When all of a sudden... BANG! The universe appeared... We celebrate the launch of the paperback edition of Neal Layton's The Story of Everything, published by Wren and Rook this month.
Only Neal can fit the history of the world into one picture book and pull it off! He deftly explains huge and complex topics such as the Big Bang Theory and Evolution to young readers in a joyous and uncomplicated way. The Story of Everything was originally published in 2006 as an interactive pop-up and lift-the-flap hard back edition so we're over the moon that Wren & Rook have brought out this brand new edition to introduce to a new audience of fact-loving children.
We go back in time - almost 65 million years to when dinosaurs inhabited the earth.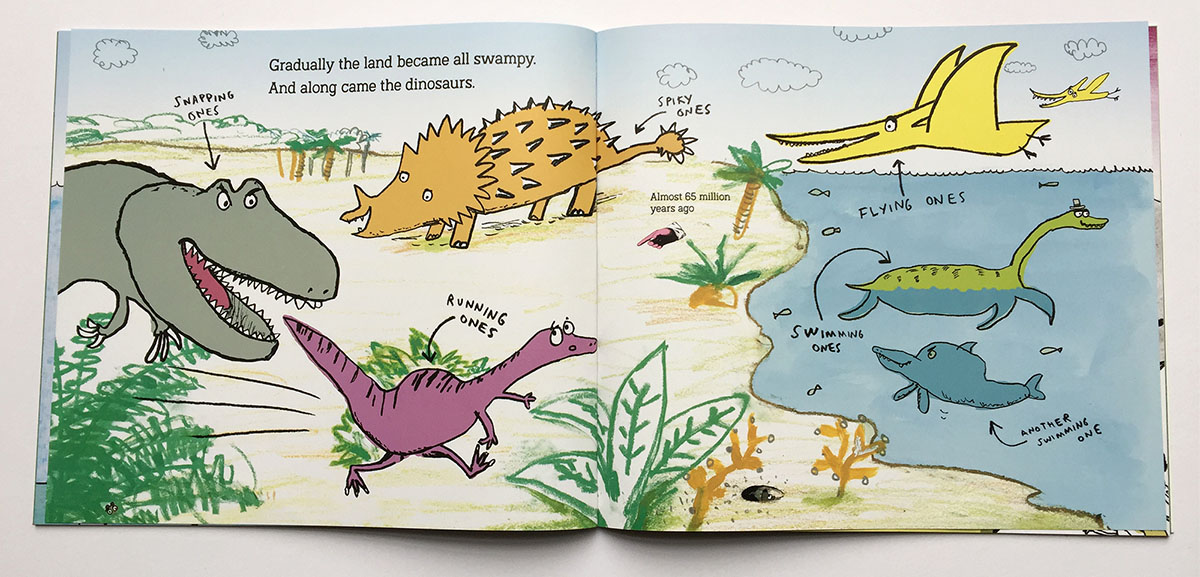 Neal illustrates the phylogenetic tree of life!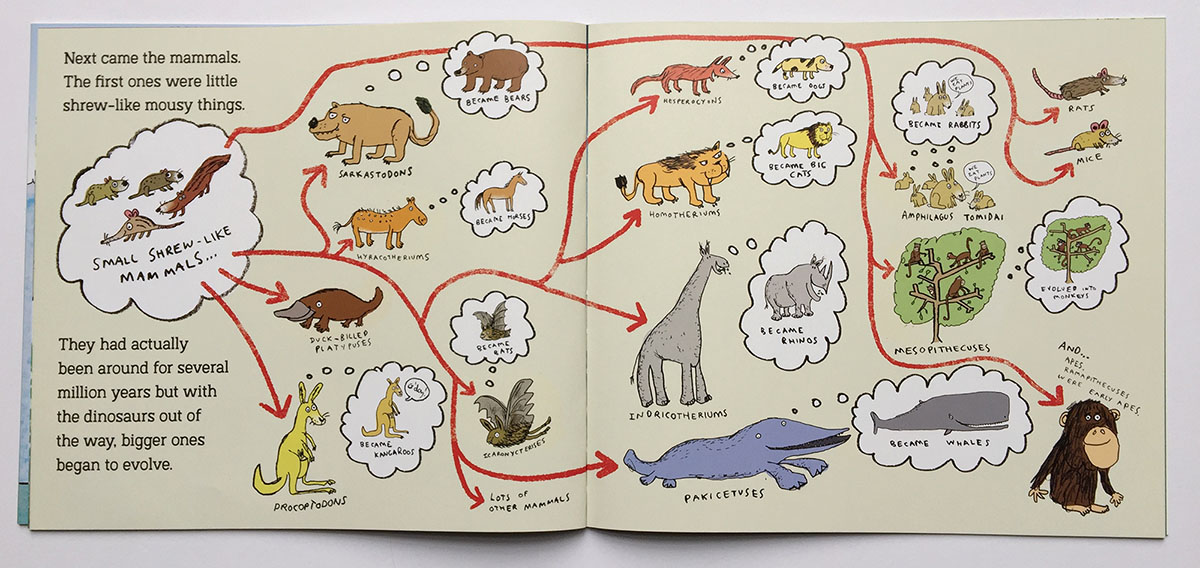 And about 130,000 years ago we learn how some apes with big brains started walking upright and became human beings!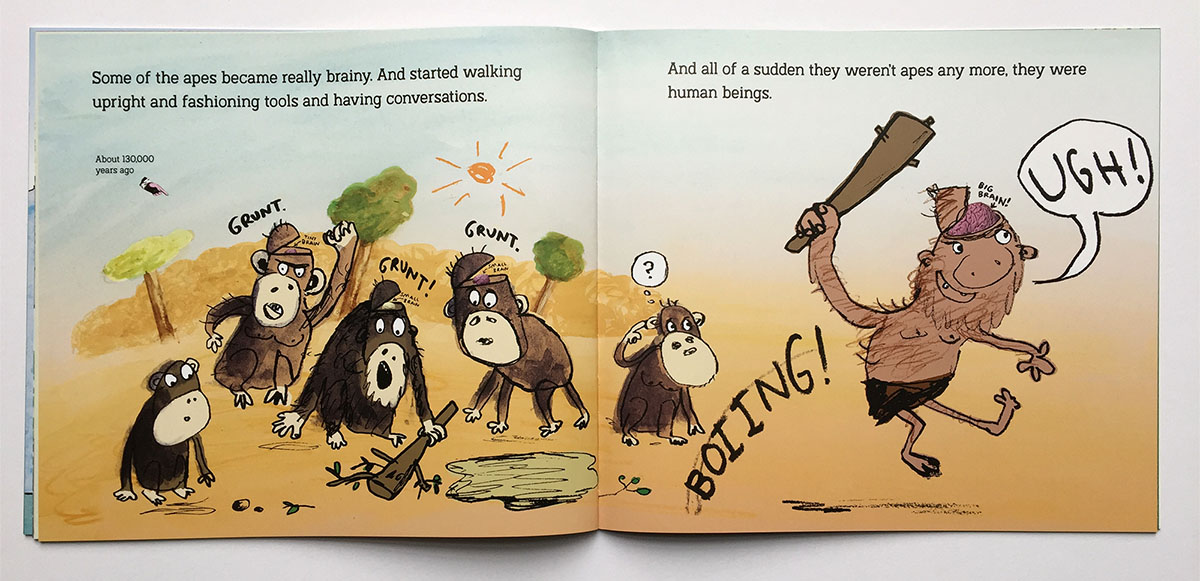 We asked Neal how children react when he reads the book to them at events and he said:
"I really enjoy reading this book with children, especially the opening page… when all of a sudden… BANG! The universe appeared.
Thereafter the main response from children is for them to start asking questions. How can a fish walk on land? Especially about the 'family tree spread' where ancient creatures evolve into animals we can recognise. And dinosaurs of course, are perennially popular with children!
One of my favourite spreads is the rise of human civilisations, which moves from early human settlements to modern cities, even showing how the book itself came about: from me writing it on a computer, to it appearing in the bookshop."
You can see the spreads that Neal talks about and more, over on his online portfolio HERE and buy The Story of Everything from Bookshop.org or your local bookshop. Neal is also on Instagram and for more information regarding collaborating with Neal or events please email info@arenaillustration.com
Keep up-to-date with Arena Illustration's talented artists by subscribing to our weekly news.