We've just received our copy of All About Machines, another fantastic pop-up and lift-the-flap book in the wonderful "All About..." series for Chinese publisher LELEQU.
Machines help us do all sorts of things, from building roads and houses to putting out fires and carrying people around the world. Today's BIG machines wouldn't be possible without a group of small devices scientists call SIMPLE MACHINES. These were invented a long time ago... Some of them reduce the amount of force you need to move an object; others change the direction of force - machines like the cog, lever and screw.
All About Machines explains how humans have developed these basic machines into big diggers, tunnel-boring machines, supersonic jets, escalators and speed boats to name just a few. Aleksei Bitskoff's illustrations and cutaway diagrams show how they work in a fun and simple way, with amazing paper engineering from designer, Andy Mansfield.
For hundreds of year, people puzzled over how to make a machine that could fly. It wasn't until 1903 that the brothers Wilbur and Orville Wright launched the very first plane. Since then, hundreds of different types of flying machine have taken to the air...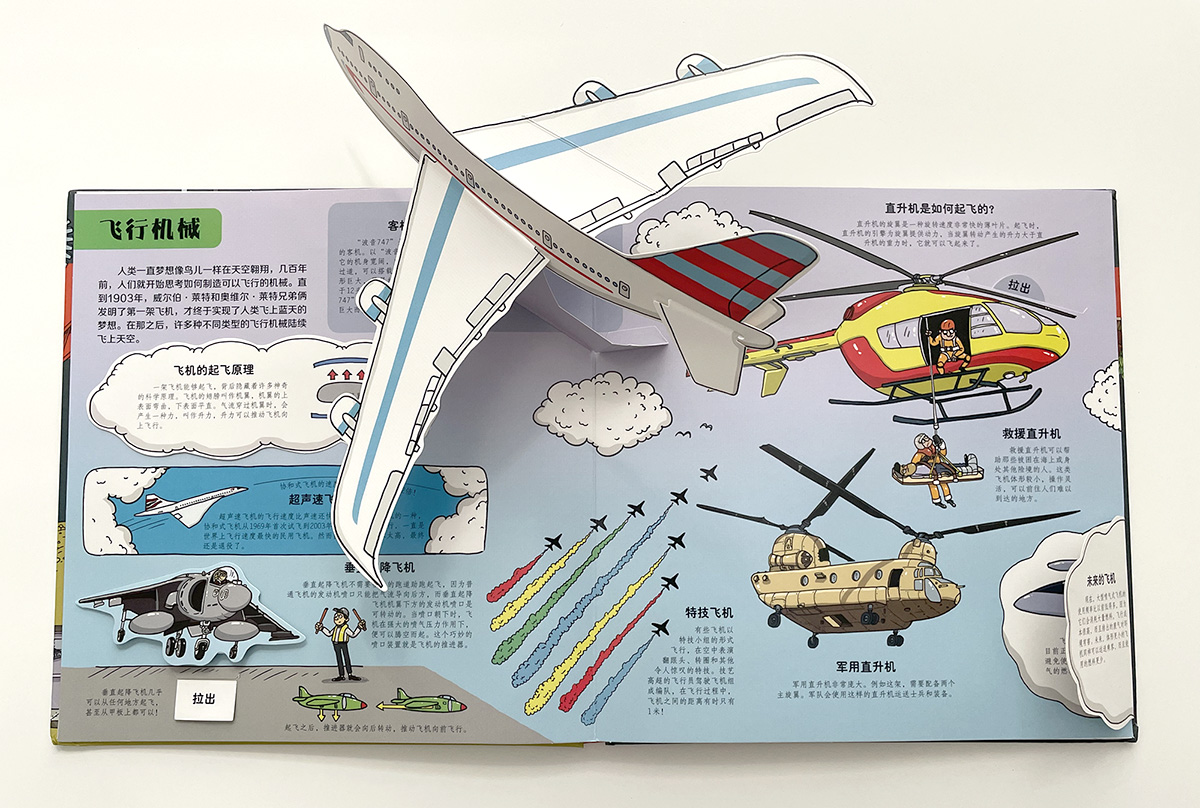 There's nothing more thrilling and stomach-lurching than a ride on a roller coaster. But did you know that there's a lot of science going on behind the scenes. When a roller coaster is at the top, it has lots of potential energy. This means it has energy stored up, ready to use. When the carriages go over the edge, the potential energy turns into kinetic energy, which is the energy an object has when it's moving. This makes you whizz downhill!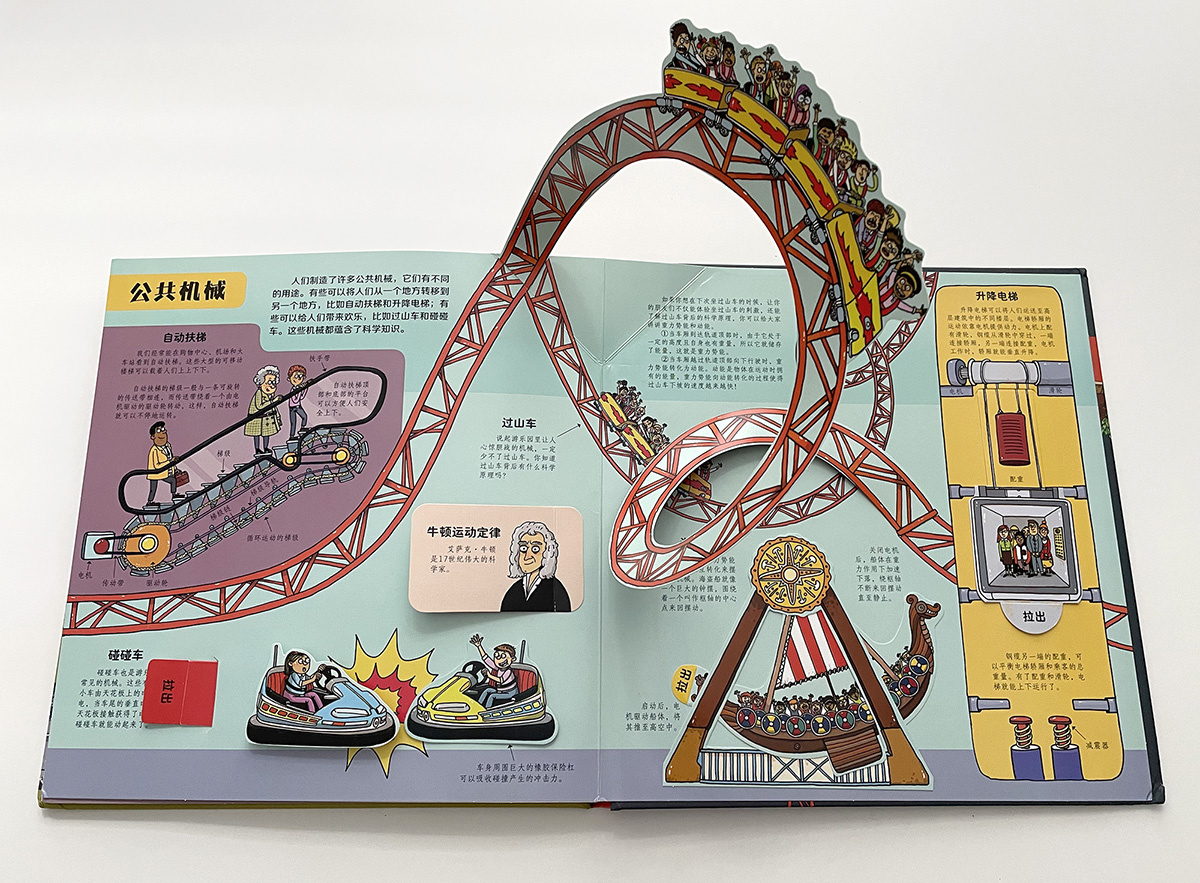 This emergency vehicle does a vital job, rushing crews of firefighters to the scene of a blaze as quickly as possible. It carries all the equipment the crew will need, including hoses for fighting flames, ladders to help people trapped high up, and axes for breaking into burning buildings. Aleksei had to illustrate all sides of the fire engine, so it would be cut and folded to make it pop up.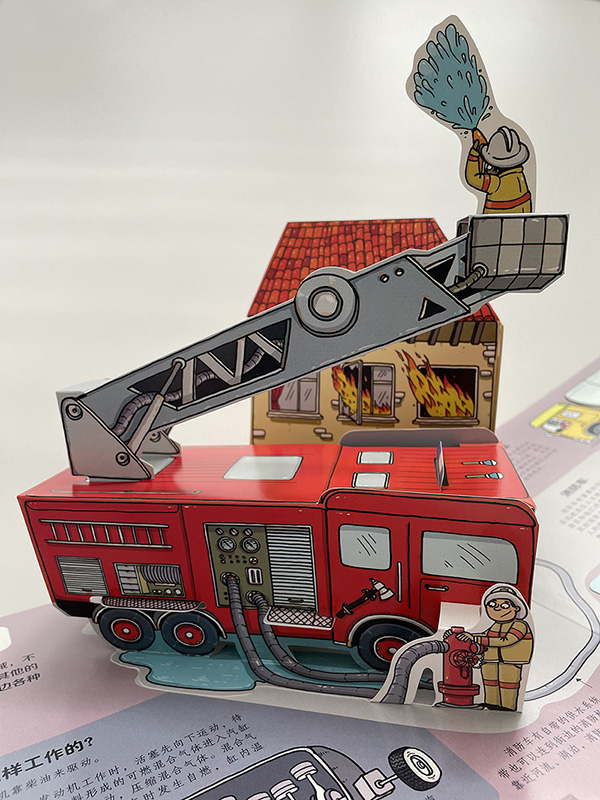 The tractor is a farmer's best friend. This versatile vehicle is one of the most useful pieces of farm equipment. You can attach various tools to help you with dozens of different tasks. A tractor carries a weight at the back, called a counterweight, when it's lifting heavy loads at the front. Otherwise it would tip forwards!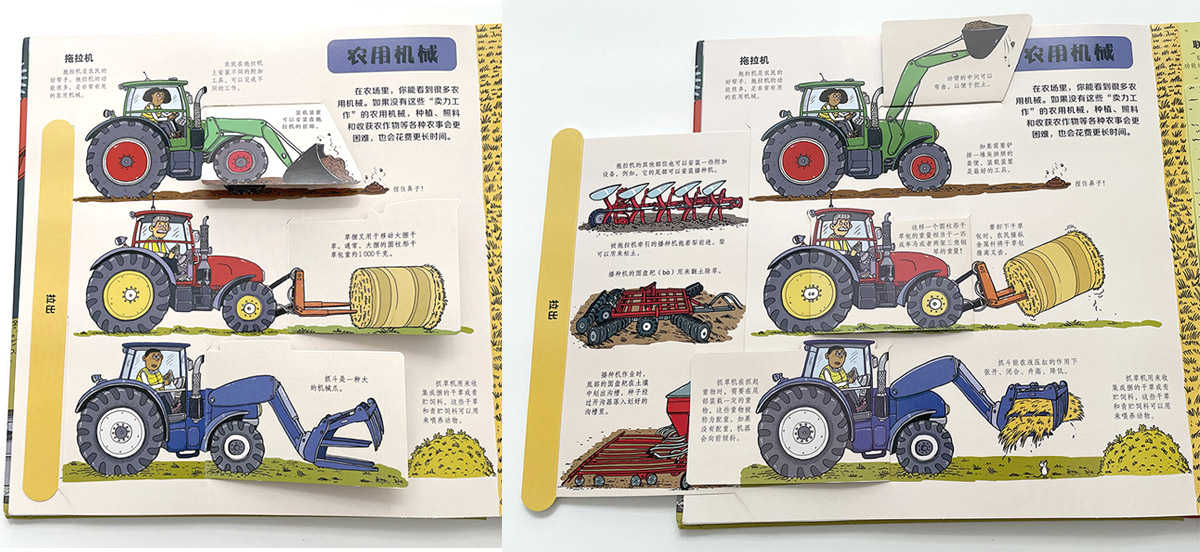 Take a look at the fabulous another book in the same series, All About Robots HERE. And you can see more work by Aleksei over on his portfolio.
You can find Aleksei and his crazy creations on Instagram and Twitter and for more information about projects and collaborations with Aleksei, please email info@arenaillustration.com