Aleksei Bitskoff illustrates the wonderful, All About Robots, a pop-up and lift-the-flap book for Chinese publisher LELEQU.
This is the third book in the 'All About...' series illustrated by Aleksei, working with the amazing paper engineer designer, Andy Mansfield.
SO WHAT IS A ROBOT?
There are many different kinds of robot. They can all be programmed to perform certain tasks, but the central heating system has fewer robot skills than the lawn mower. More sophisticated robots can follow commands. They can communicate and have sensors that allow them to see, to hear and to move around.
This is the book you wished you had when you were a child with interactive flaps, pull-outs and pop-ups which are fun and engaging as well as educational. Aleksei's keen eye for detail will have readers poring over every spread.
We are guided through All About Robots by Rivet, the Robot who takes us from early robots and robot pioneers, all the way through to futuristic humanoid and android robots. Here's a selection of some of our favourite spreads from the book.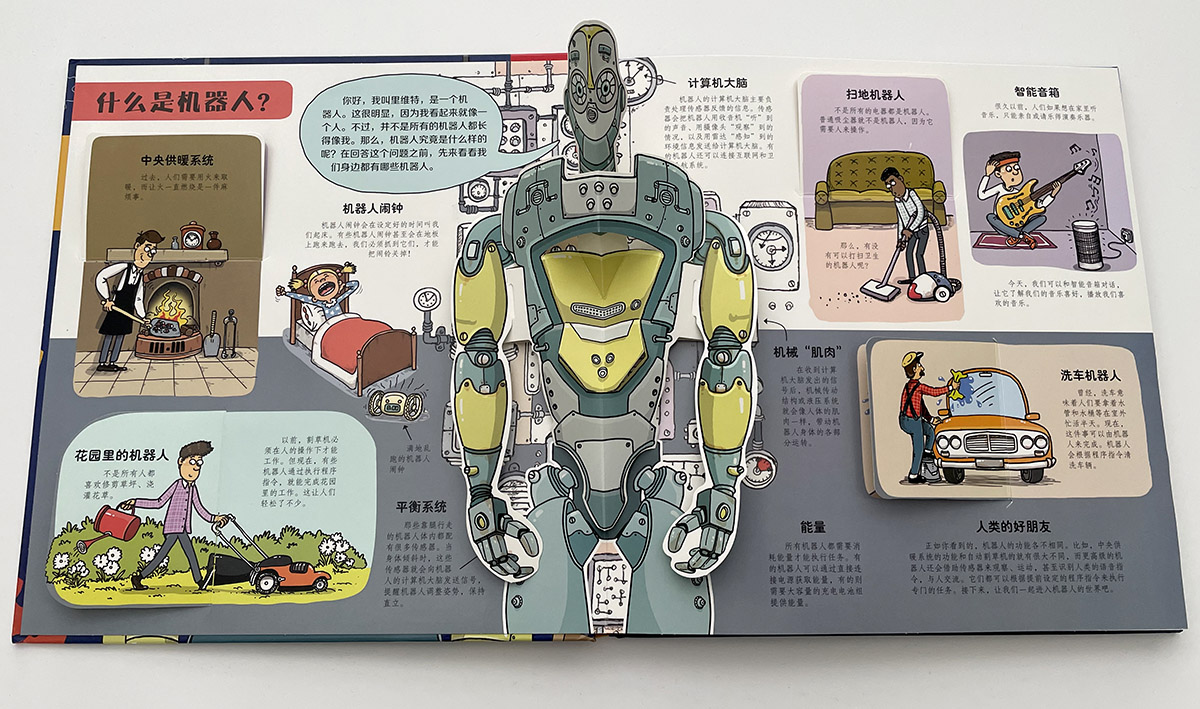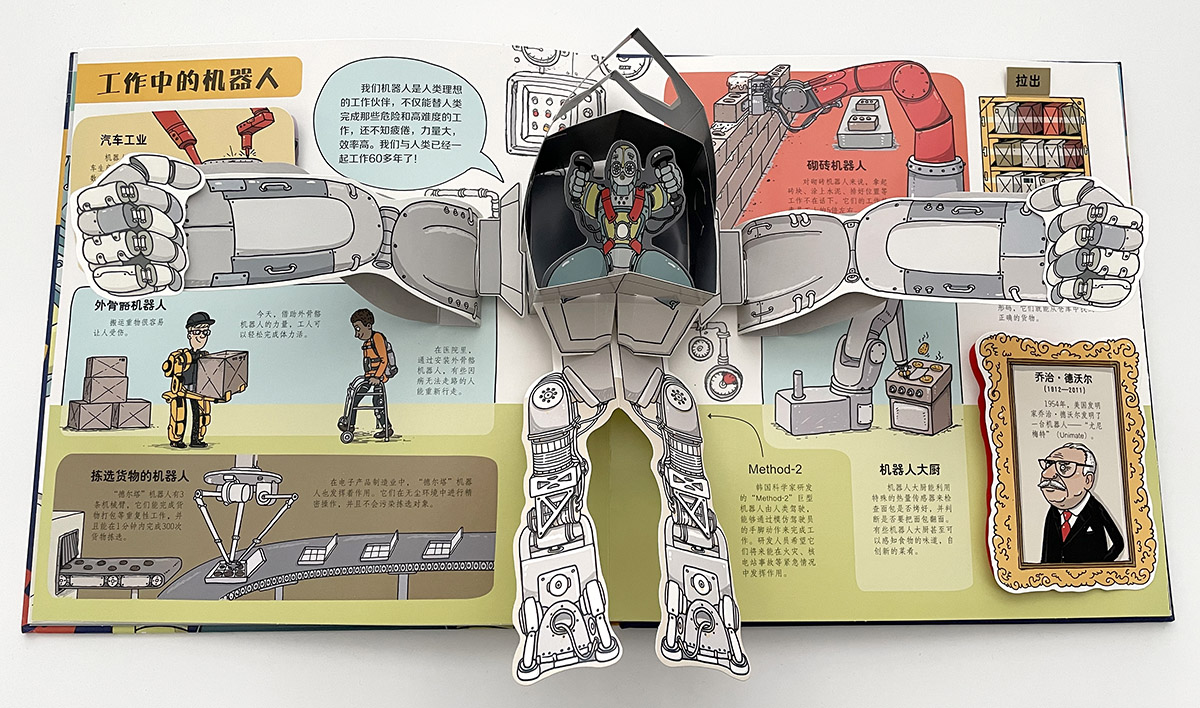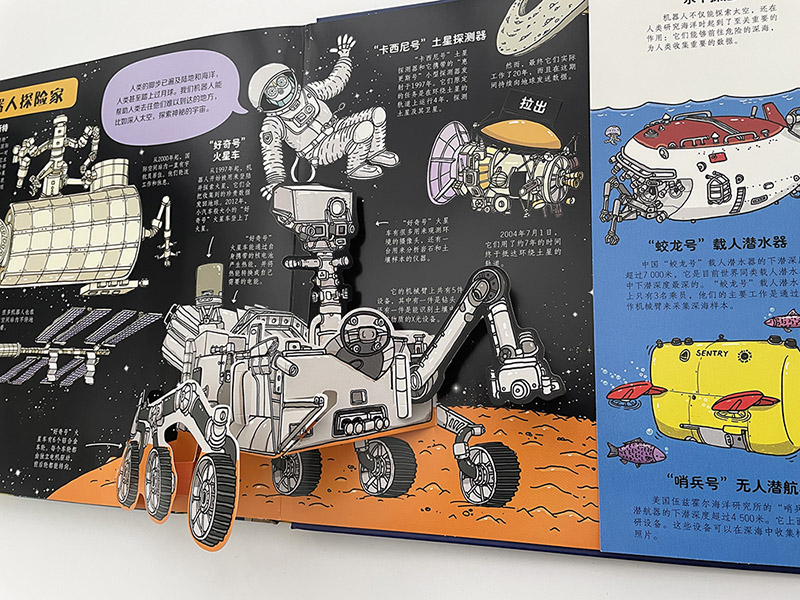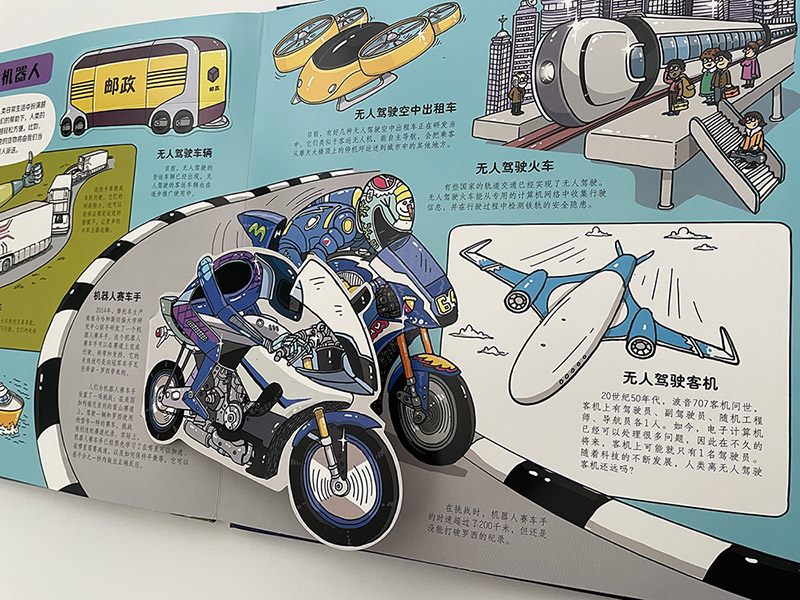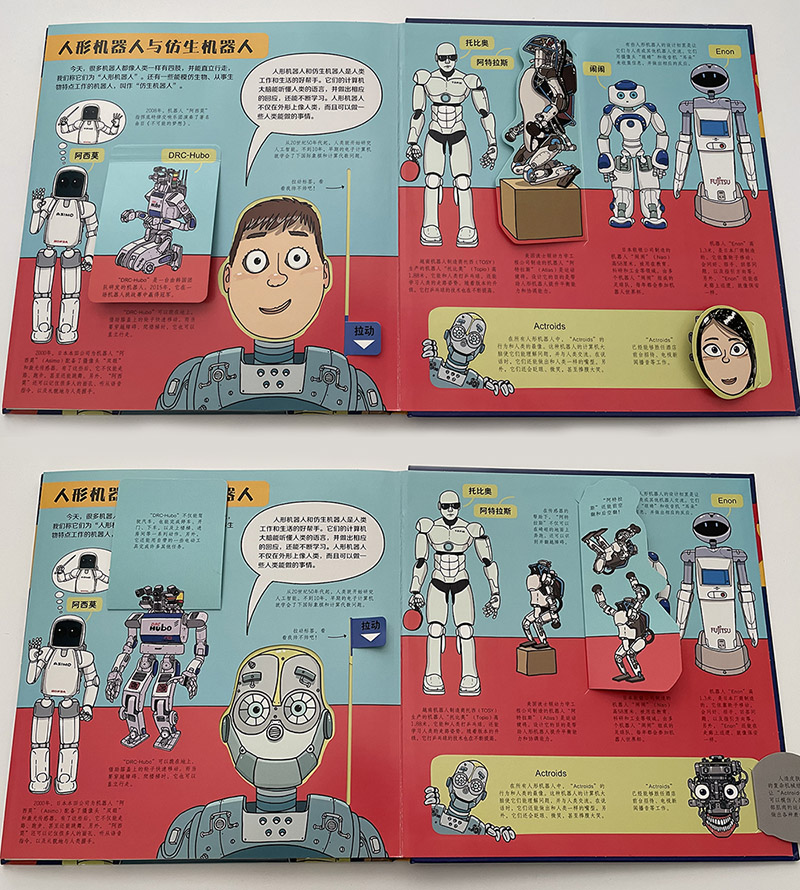 You can find Aleksei and his crazy creations on Instagram and Twitter and for more information about projects and collaborations with Aleksei, please email info@arenaillustration.com