The Big Story of Being Alive is published by Wren and Rook books and hits the bookshops this Spring. We couldn't be more delighted by this masterpiece, it delivers complex information in an accessible, fun format, which is absorbing and will entrance and fascinate readers of all ages. Written and illustrated by our very own Neal Layton this bright and enticing non-fiction book will leap off the shelves and into the hands of budding young scientists.
Wherever you go, there are lots of people and no one looks quite the same. But they are all ALIVE. YOU are alive too. But what makes something ALIVE?

There are three things that all living things have in common: they grow, they reproduce and they are made of trillions of tiny, but mightily important, organisms called cell.
Find out all about them in this fresh, funny and fact-filled book from author and illustrator Neal Layton, you'll discover why being alive is totally AMAZING. The perfect complimentary title to his hugely popular series on all thing's planet related including books about plastics, inventions, history and more.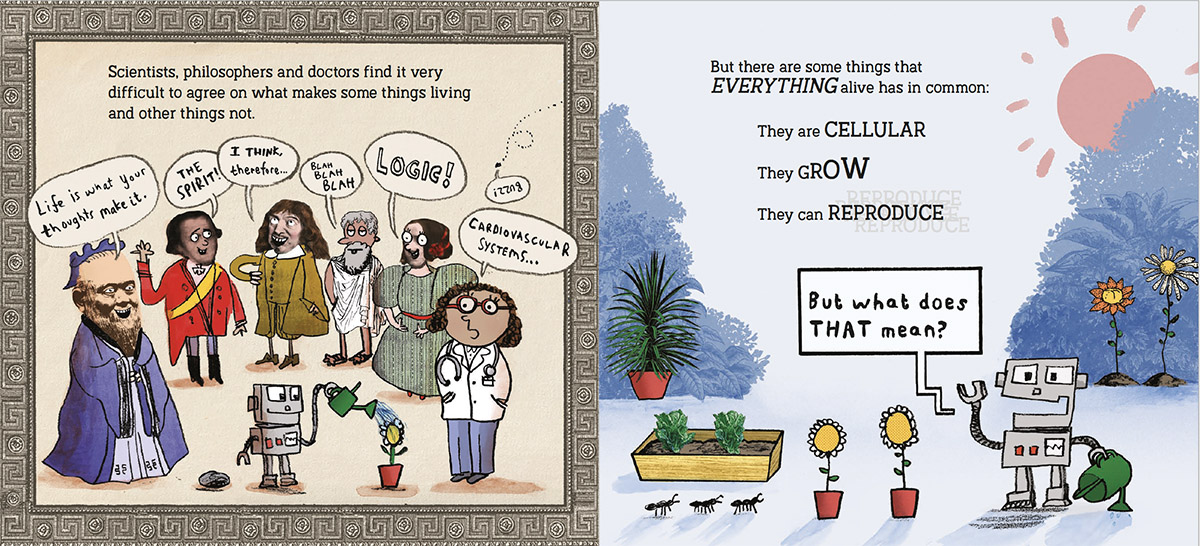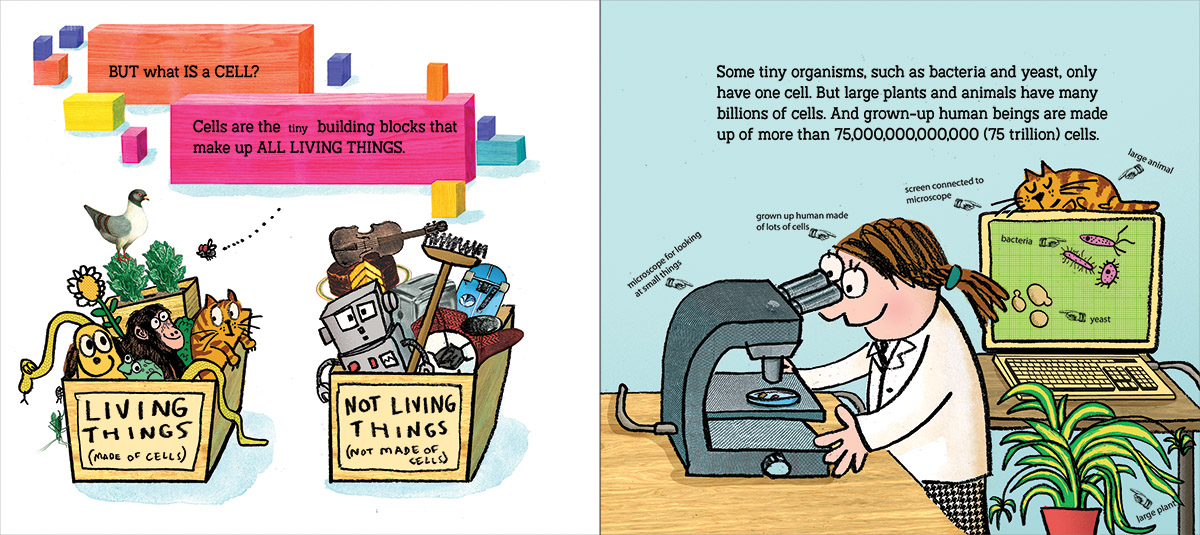 Read more about Neal's work in our Illustrator Spotlight post.
The Big Story of Being Alive is published in hardback by Wren and Rook Books in March, you can order a copy HERE.
You can find Neal Layton on Twitter and Instagram and view more fabulous illustrations from this book on his online portfolio HERE. For more information regarding collaborating with Neal please email info@arenaillustration.com
Don't forget to read and subscribe to our newsletter, you can find all our latest news HERE.