Grab your wings and wand and get ready to party with the latest beautiful novelty book illustrated by our very own Natalie Smillie. We are primed and ready to celebrate the publication of Zizzi Moonbeam Fairy Party Planner which publishes on the 7th of Sept with Little Tiger Press.
Zizzi Moonbeam Fairy Party Planner is a dazzling, fairy-filled adventure – with letters, flaps and a sprinkle of magic! It's Zizzi Moonbeam's first day as a party planner at Fairy HQ and she's fizzing with excitement! Watch her whizz to the rescue to ensure every party runs smoothly... Rain on the day of your garden party? A bridesmaid's dress covered in jam? No problem is too big for Zizzi Moonbeam! But oh no – it looks like she's forgotten to reply to one of her letters. There's no time to solve this party pickle on her own! Will one of her new fairy pals swoop in to help Zizzi save the day? With gorgeous artwork from Natalie Smillie, this book is the perfect gift for lovers of the Rainbow Magic and Aliza's Secret Fairy Door series.
Natalie is a huge talent and has an exceptional skill for character creation. Working primarily digitally Natalie's work has a broad appeal and she is most well known for her best-selling, award-winning fiction covers. Inspired by the work of artists such as Mary Blair and passionate about history and character creation Natalie's work shows how accomplished she is as an artist and observer.
Here are a few photos of our favourite spreads.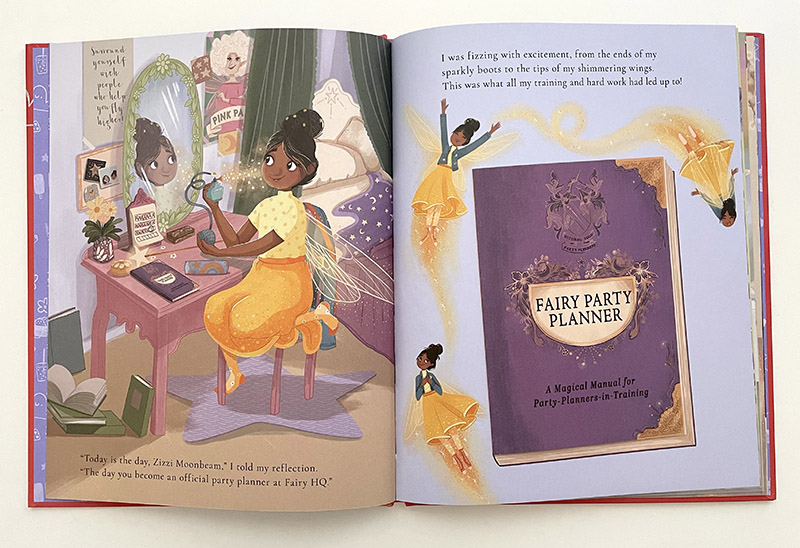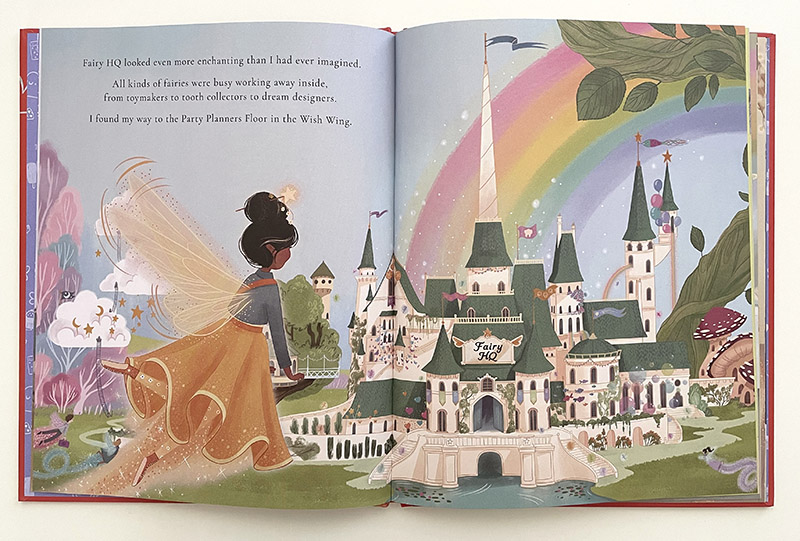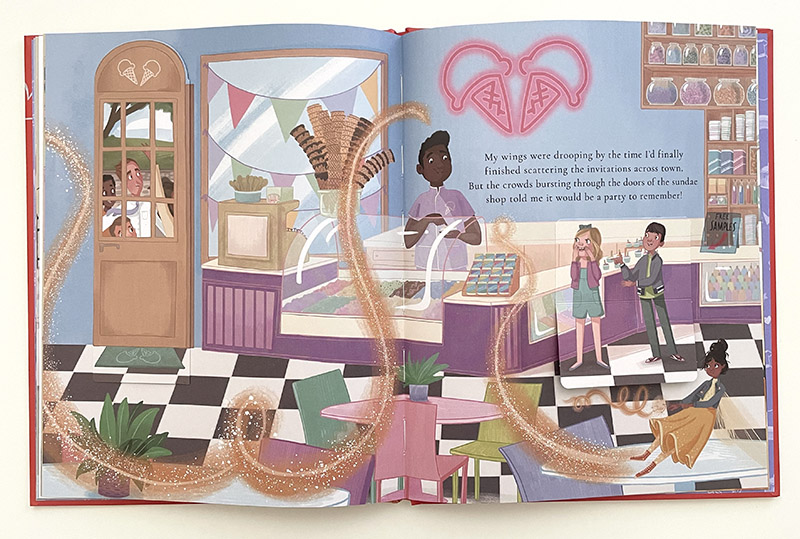 You can grab a copy of Zizzi Moonbeam Fairy Party Planner HERE and we think it might make the perfect birthday or Christmas gift!
You can find Natalie on Instagram or view her magnificent online portfolio HERE
For more information regarding collaborating with Natalie please email info@arenaillustration.com