Get your game face on and press START for Thomas Flintham's 12th Super Rabbit Boy adventure.
We are proud to announce the publication of Press Start Super Rabbit Boy World! As these books go from strength to strength the huge success of the series is testament to illustrator Thomas Flintham's incredible talent for creating engaging and accessible stories for newly independent readers. The Press Start series combines easy-to-read text, high-interest content and fast-paced plots to boost reading confidence and stamina. If the success of the series wasn't enough it now fulfils one of Tom's lifelong ambitions as it is set to become a television series developed by Cyber Group International (find out more HERE).
Thomas trained for his masters in Illustration at Camberwell College of Arts in London before moving to the coast. An avid fan of books, music, films, puzzles, and comics Tom infuses all of his creations with complete passion and a light sprinkling of geek. Working digitally with his Wacom tablet he has created a strong, instantly recognisable visual identity which is both bold and bright and has huge reader appeal. Tom's illustrations for the Baby Aliens series written by Pamela Butchart, published by Nosy Crow certainly contributed to the series, winning a clutch of prestigious awards including the coveted Blue Peter Book Award.
Press Start Super Rabbit Boy World! is the 12th title in this best-selling series and does not fail to deliver with plenty of drama and action! On a visit to his pal, Moon Girl, our hero and his sidekick stumble upon some strange intergalactic goings-on and it looks like there may be an impending robot attack on Super World. Their nemesis, King Viking, is up to no good again and it's up to our dynamic duo to save the day. Packed with full colour illustrations on every page, a quiz and a bonus puzzle this will be the perfect addition to any super fans collection.
Here is a selection of our favourite illustrations from book 12, we hope you enjoy them.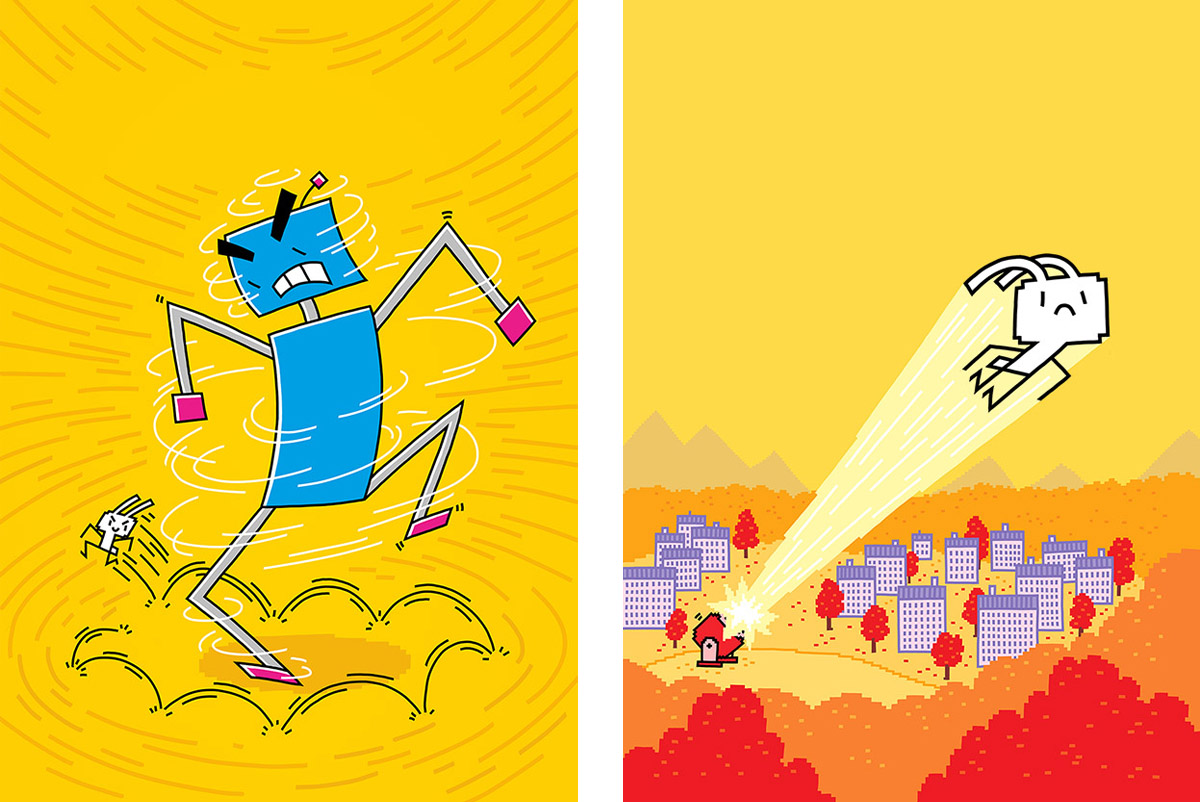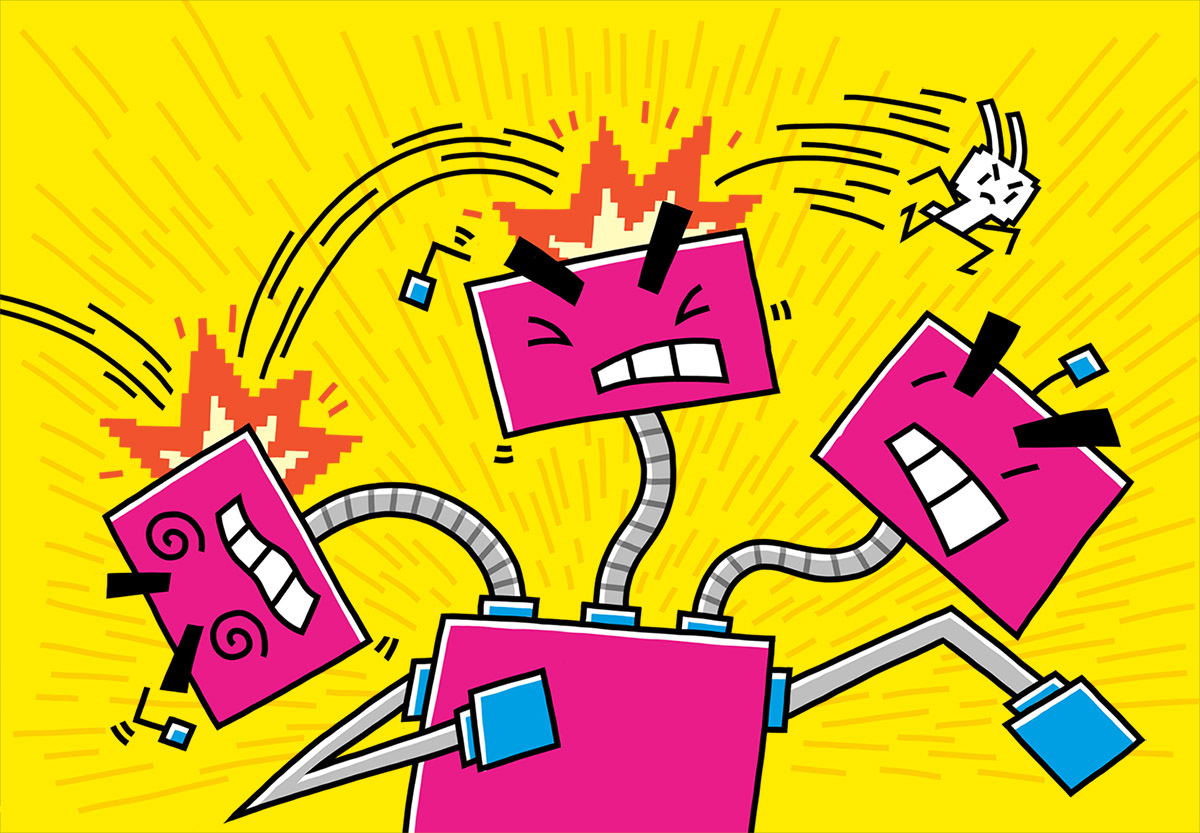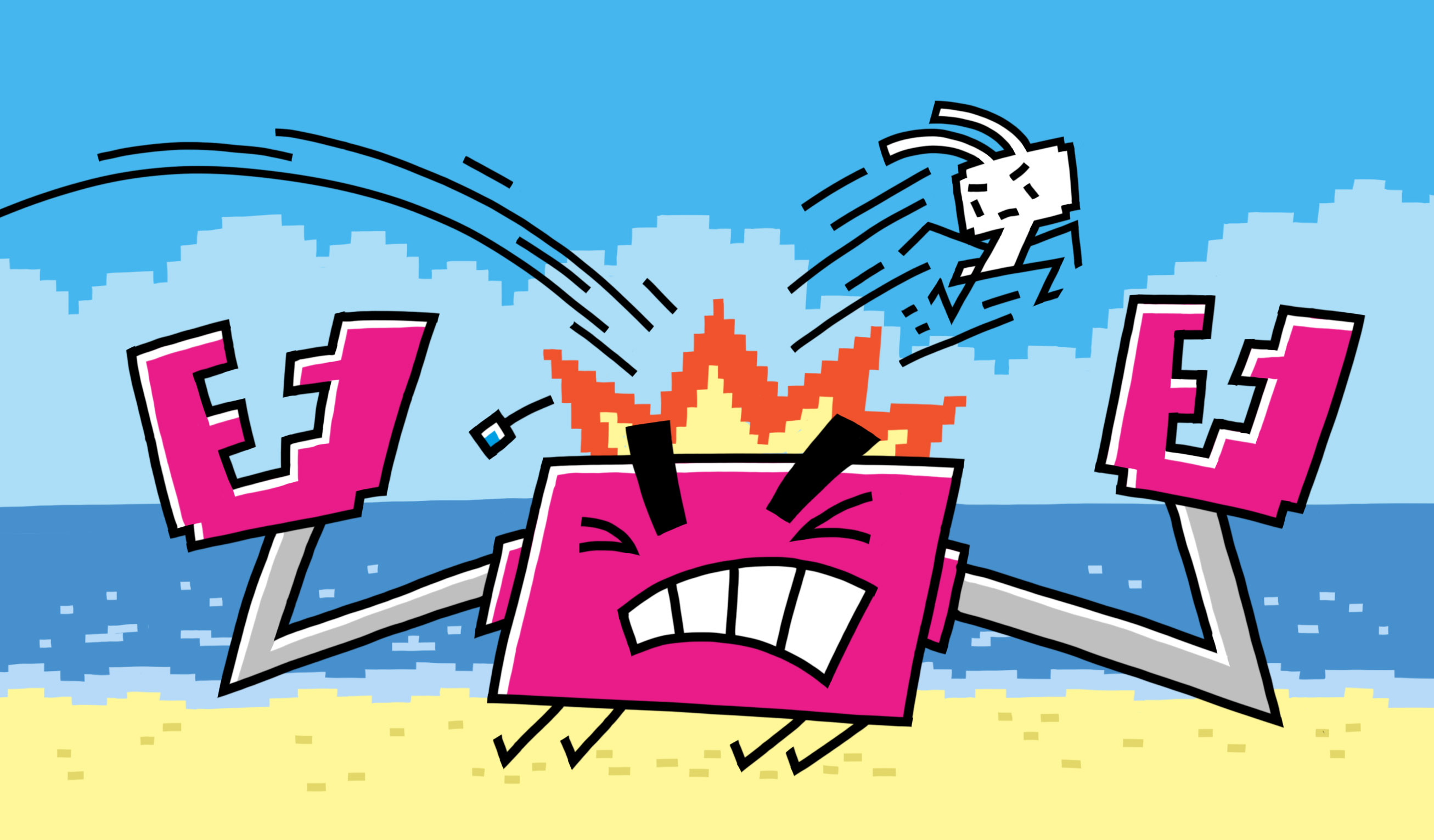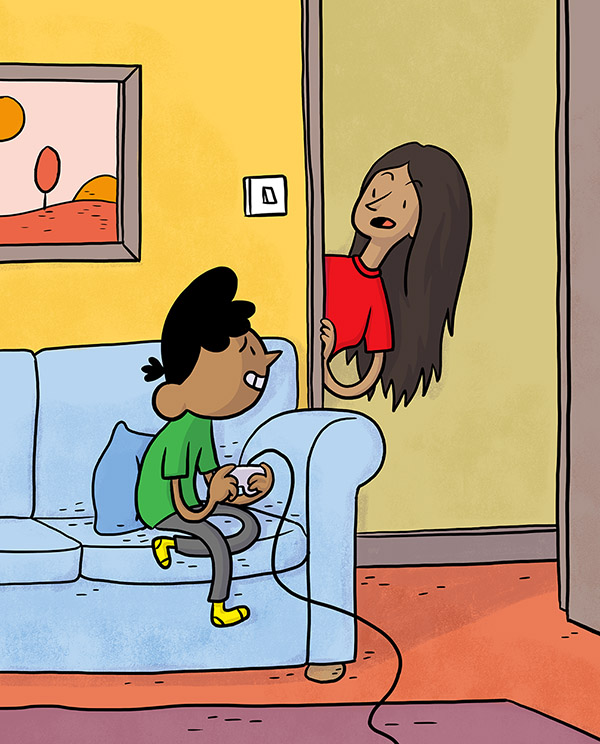 You can see more about the PRESS START series of books over on Tom's website HERE.