Here at Arena we had some exciting bank holiday news, that the excellent team of Thomas Flintham and Pamela Butchart have done it again, and collaboratively won the Children's Book Award! From The Federation of Children's Book Group, (formerly known as the Red House Children's Book Award,)  My Headteacher is a Vampire Rat, published by Nosy Crow, was voted the category winner AND the overall winner! It is the only award where the votes are cast entirely by children, therefore getting a true representation of which books kids love the most.

This is also great news for illustration, as the media have been featuring the writer and the artist in their coverage. This is all a step in the right direction with the #PicturesMeanBusiness campaign, making sure that illustrators are credited for their work, and how that benefits everyone.
Tom attended the awards ceremony on Saturday night, and was on CBBC Newsround and BBC Breakfast talking about his marvellous illustrations and characters.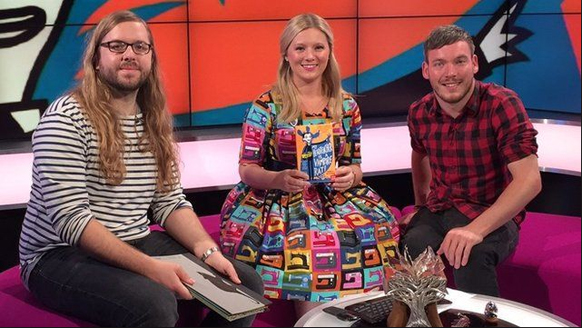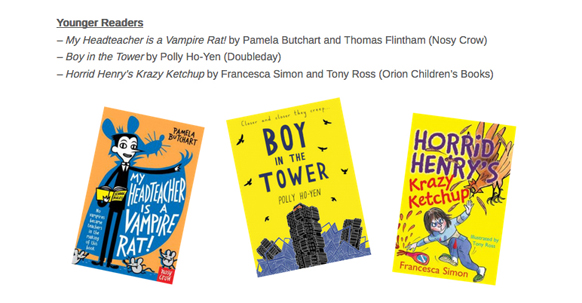 Tom and Pamela have also won the Blue Peter Award, and been shortlisted for the Doncaster Book Award with The Spy Who Loved School Dinners, and Baby Aliens Got My Teacher was a finalist for the Red House, now the FCBG award.
The other books by Pamela Butchart and Thomas Flintham are The Attack of the Demon Dinner Ladies and To Wee or Not To Wee, published earlier this year by Nosy Crow. We want to say a big congratulations and we are absolutely delighted for the both of them.