It's almost Easter and that can only mean one thing! BUNNIES, or more importantly Super Rabbit Boy as we hunt for Press Start - Super King Viking Land! Book THIRTEEN in Thomas Flintham's incredibly successful, fully illustrated fiction series.
Get ready to level up in this edition, where the villain becomes the hero in the latest page-turning instalment of this bestselling series!
This series publishes with Scholastic in the US and is part of Scholastic's early chapter book line, Branches, aimed at newly independent readers. With easy-to-read text, high-interest content, fast-paced plots, and illustrations on every page, these books will boost reading confidence and stamina.
Our protagonist Sunny's dad enters the Super Rabbit World as none other than King Viking himself! In order to get off a faraway island, King Viking has to become the HERO and help Captain Trevor fix his boat. But since Dad is not very good at playing the game, King Viking struggles to find all the supplies. Will King Viking be able to save the day and defeat the island monster? And where does Super Rabbit Boy show up in this zany adventure?
Thomas Flintham's full-colour artwork on every page brings energy and fun to this action-packed, gaming-themed series. Thomas works digitally, drawing straight into his computer with his Wacom tablet, and in the old-fashioned way on paper with brush and ink and drawing pens. He loves to draw and doodle. He has a very loose grip on reality and enjoys disappearing into his own imagination in search of new characters, worlds and ideas to draw.
An absolute maestro oozing with comedic style, his bold digital line work and bright colour pallet have immediate audience appeal. Thomas is based on the coast with his dog Ziggy. He finds inspiration from popular culture, Japanese video games, movies and cartoons.
With only a year to go until Press Start! hits the small screen, Cyber Group Studios in the USA are in production busily creating animations of our favourite Press Start! characters. We can't wait to share more news with you when we can.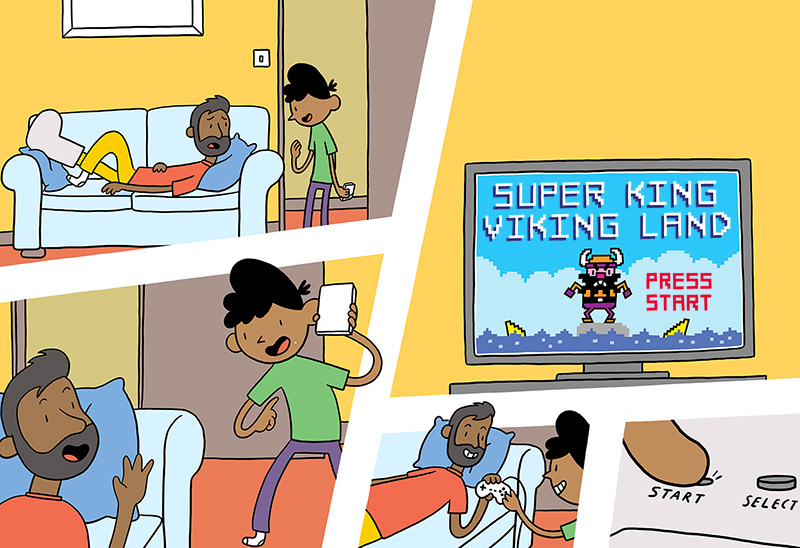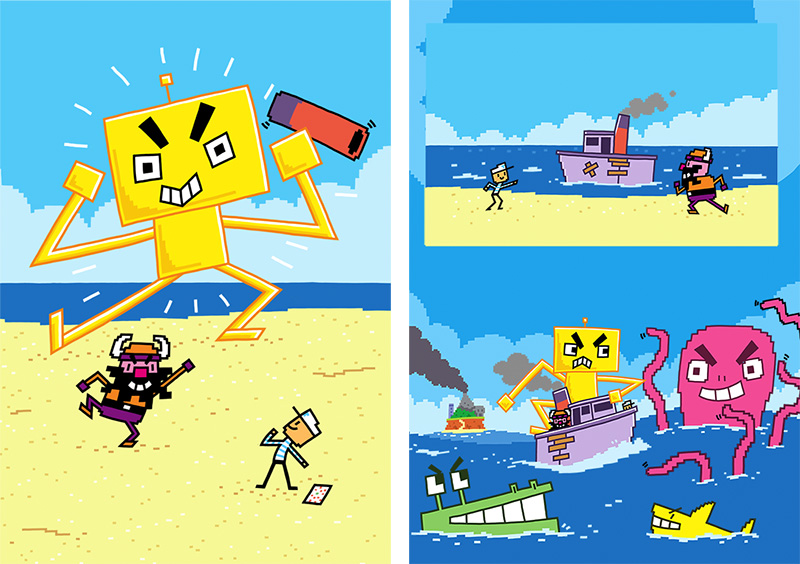 The Super Rabbit Boy series is now also published in the UK by the good folk at Nosy Crow, look out for books one and two on their website along with heaps of free fun activities and animated content.
You can find Thomas on Instagram, or check out his amazing online portfolio HERE.