Ready up and super jump into a brand-new earth jiggling Super Rabbit Boy Press Start adventure! Super Rabbit Boy's Team-Up Trouble, written and illustrated by Thomas Flintham publishes with Scholastic.
Get ready for a new side kick as player two Mega Mole Girl joins Super Rabbit Boy in the game. This is a battle for good against the evil baddies, King Viking and Miss Business, as they try to steal the ULTRA DIAMOND from the centre of the planet! This stone is very important - it keeps the world safe! Can the two heroes work together to stop the meanies and can Sunny team up with his sister Rue too?
With its blocky full colour pixel style illustrations adorning every page in a comic book format, this feel-good easy read, chaptered fiction story will have a broad appeal for newly independent readers, making an excellent addition to the best-selling Press Start brand.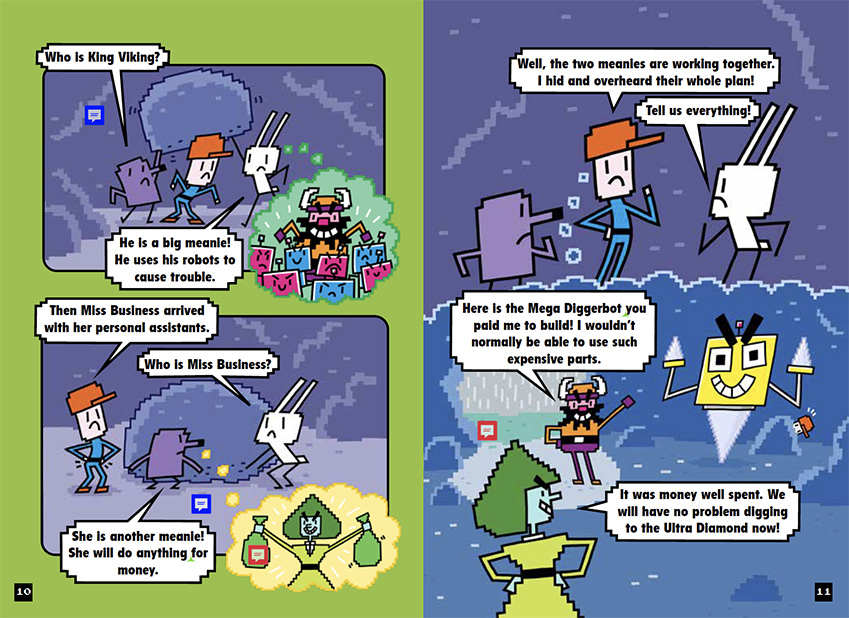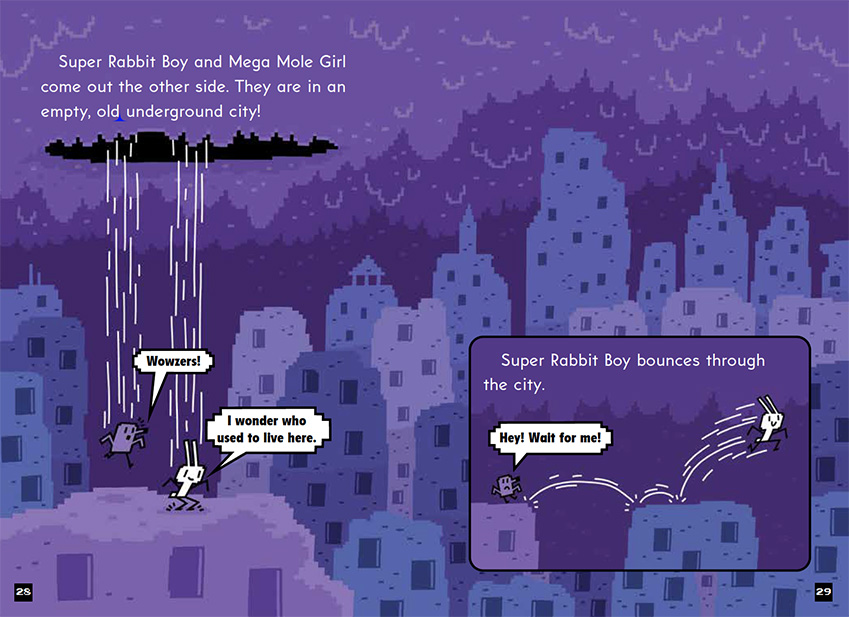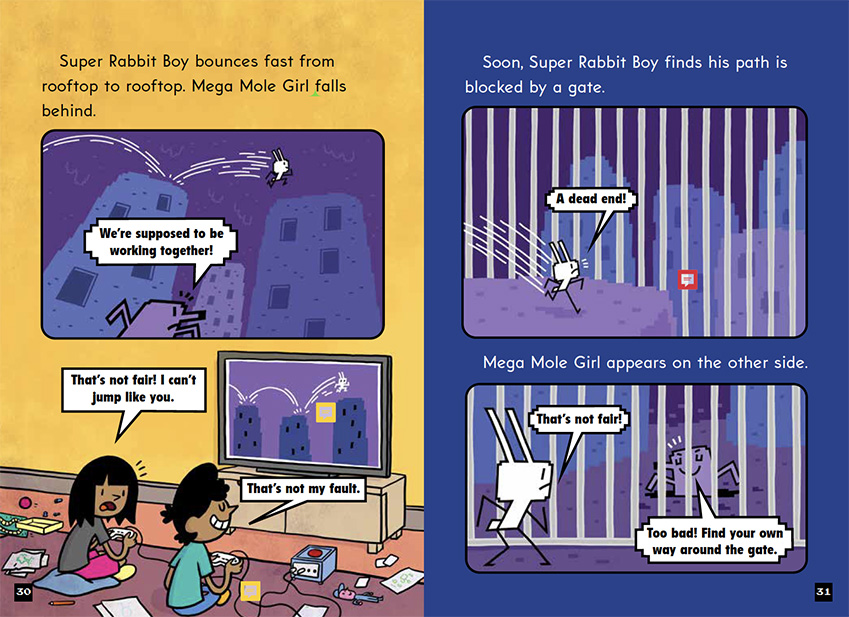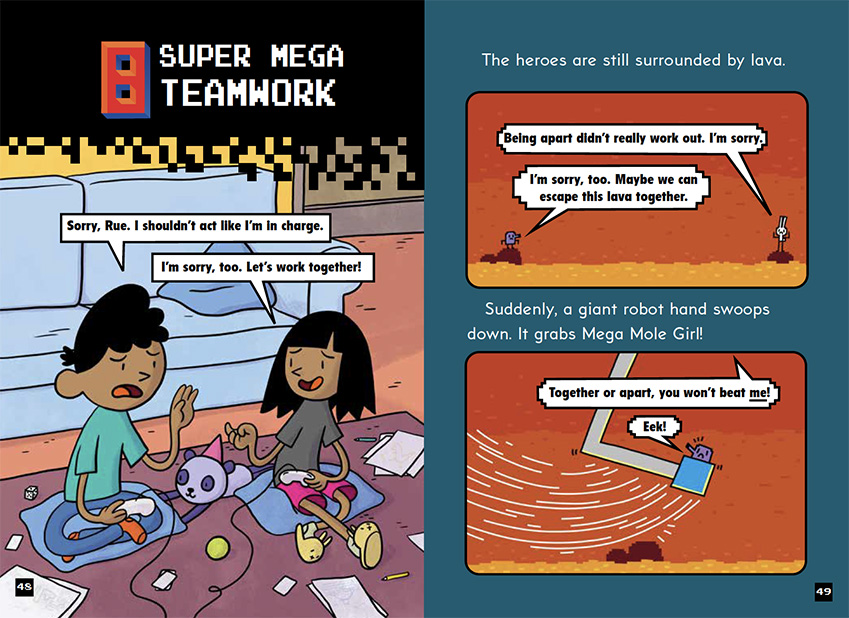 An ultra-diamond of a book perfect for screen fiends, gamers, and book worms. Grab a copy HERE! And if you're ready for an extra challenge check out the fab quiz on the back page! Then pre-order and select your next adventure just in time for Christmas with Press Start Super Cheat Codes and Secret Modes.
You can find Thomas Flintham on Twitter and Instagram you can also peruse his online portfolio in our website HERE. For more information regarding working with Thomas please email info@arenaillustration.com