This week we have been busily curating a new selection of work by Illustrator, printmaker and 3D artist Graham Carter.
Updating our illustrators' portfolios is always thrilling, it's a great opportunity to reflect on recent projects and commissions and showcase the very best of the best, including personal work.
Graham is a commercial illustrator with over 20 years' experience working in the industry. He has had the opportunity to work with a wide variety of clients such as The New Scientist, Waitrose, The Guardian, The Sunday Times, Aardman, Lloyds Banks, Aviva and many more. Alongside his very successful commercial career Graham is a prolific printmaker selling his limited-edition prints, and original boxed artworks across the globe.
We took a moment to speak to Graham about his process and inspirations.
"I draw inspiration from a variety of sources. Sometimes I let my mind wonder in a café or on a train and develop a series of images from a little thumbnail sketch. I find objects/lighting/people in the street sometimes inspire me, so I might take a subtle photo and bring it back to the studio to use as a springboard to inspire an image or a story. Although I am drawn to nature, and the secrets of the animal kingdom as a source of inspiration, I am equally drawn to the man-made, clunky technology of yesteryear. You may find the occasional clockwork or steam-powered gadget lurking in the bowels of the image if you look close enough (and I like to think the animals still use this technology!) My design aesthetic tends to be one of strong colour and composition, in order to draw the viewer in, and I often try to incorporate decorative elements similar to those often used in Eastern or Scandinavian art and design. I love the 'aged' look that some images might have from 50's or 60's magazines or postcards in a junk shop, and I find adopting screen-printing methods similar to those used at the time, can help to achieve this."
"I greatly admire the vision and worlds created by film makers such as Hayao Miyazaki and Wes Anderson, and I try to take a similar epic approach to my work and see each piece belonging to a larger, alternate universe as well as being a stand-alone image in its own right. I find many visual artists inspirational, and to name but a few: Mark Ryden, Peter Blake, Tara McPherson, Shaun Tan, Jamie Hewlet."
Here is a small selection of the incredible new work featured in Graham's portfolio including a handful of delightfully ghoulish characters, a tribute to super cool computer game Fall Guys, a nod to the good old days of live music festivals and there's a whole lot more to discover on the his upgraded portfolio.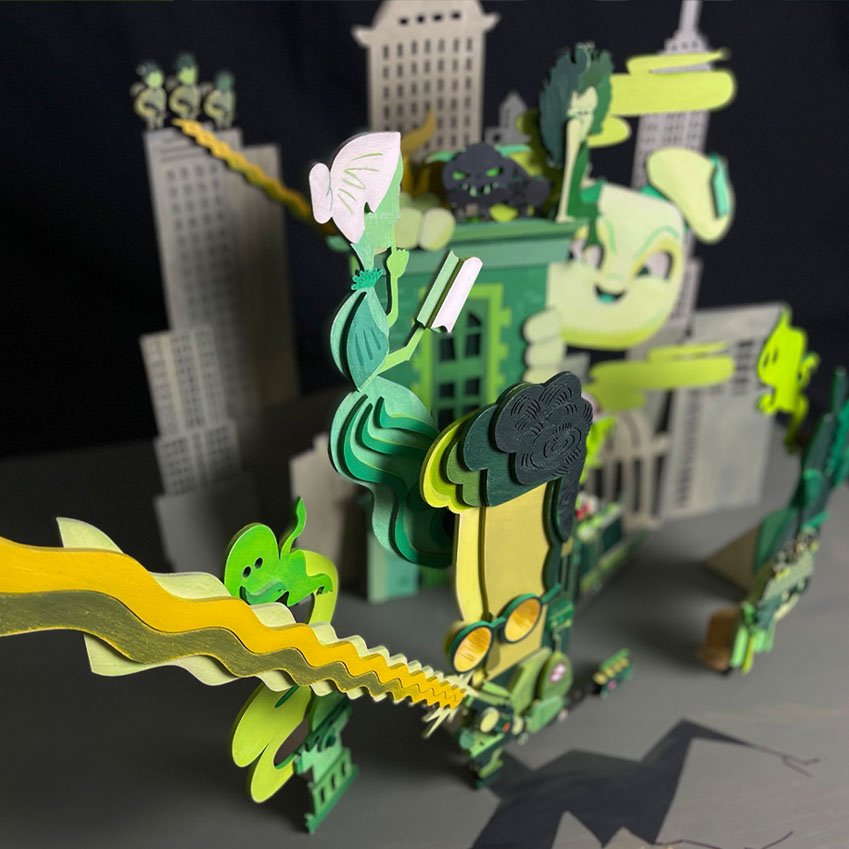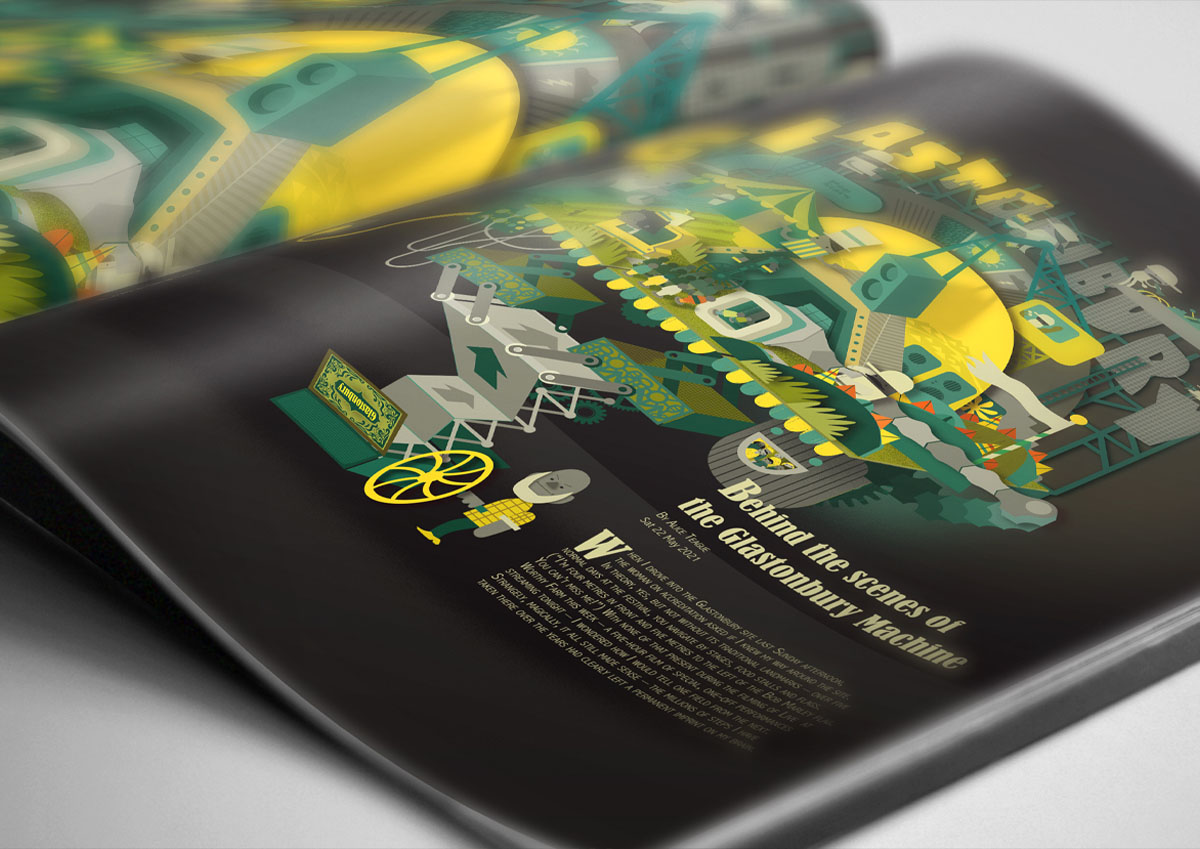 Be sure to visit our Instagram feed on the 13th September as we embark on a magnificent Graham Carter take-over. A week of sneak peeks, previews, insights, 3D work, picture book news and MORE!
For information regarding working with Graham please email info@arenaillustration.com
More of his eclectic work pieces can be found on Instagram and Twitter.