It's time for a debut drum roll…….. Presenting every twitcher's dream, we are so pleased to announce the publication of Otto Blotter Bird Spotter, the very first picture book written AND illustrated by the supremely talented Mr Graham Carter and published by Andersen Press. A story about a little boy, Otto who finds a new friend.
The Blotter family are famous bird spotters who stay in their hide all day, passionate about discovering weird and wonderful feathered creatures. All except for Otto, he'd rather go out and have big adventures. One day on an expedition he follows the BIGGEST footprints he's ever seen, he finds an unusual baby bird all on its own. He takes the bird home and the bird keeps growing and growing. Otto's new friend soon reveals a very special ability: camouflage! Otto begins to suspect Bird may have a family after all… perhaps the time has come to take him home?
"The energy in this book shines out from the artwork as Carter uses every square centimetre of the pages to reveal new surprises and give the story depth…" review by Karl Andy Foster for The Association of Illustrators.
Otto Blotter Bird Spotter is a surefire classic made to be read again and again, discovering new things each time hidden within Graham's intricate illustrations.
So put aside your binoculars for a moment while we delve into the pages of this delightful feathery, family friendly picture book.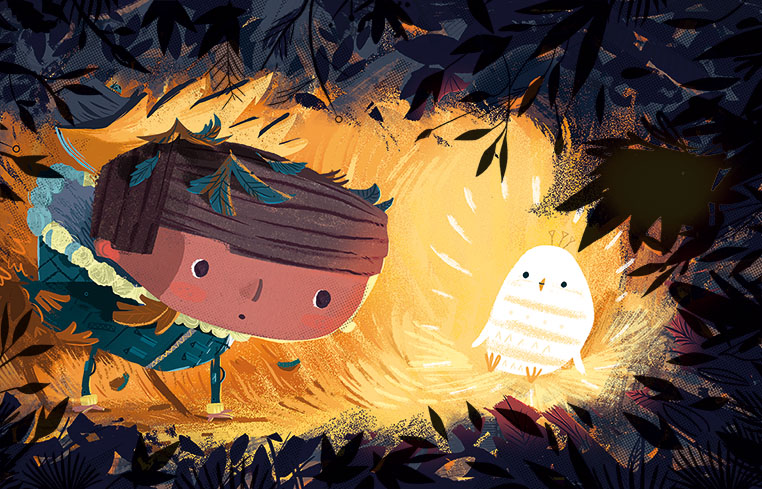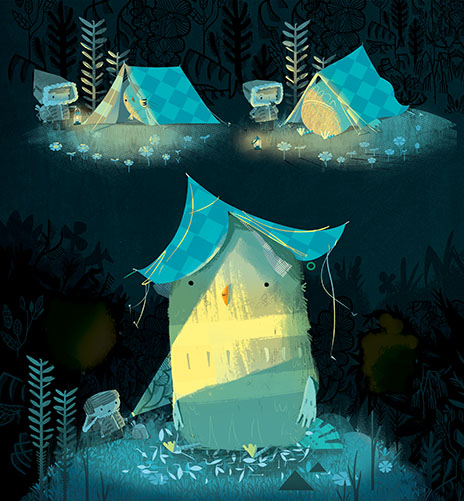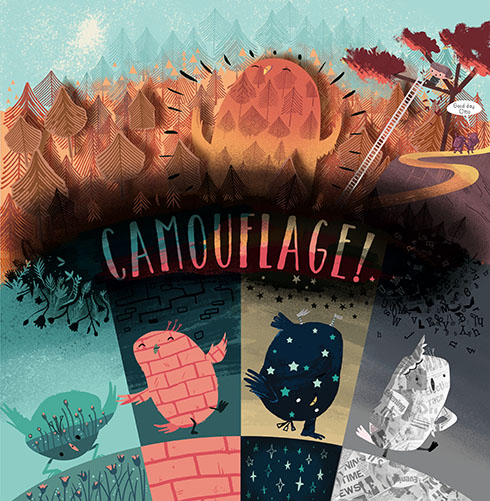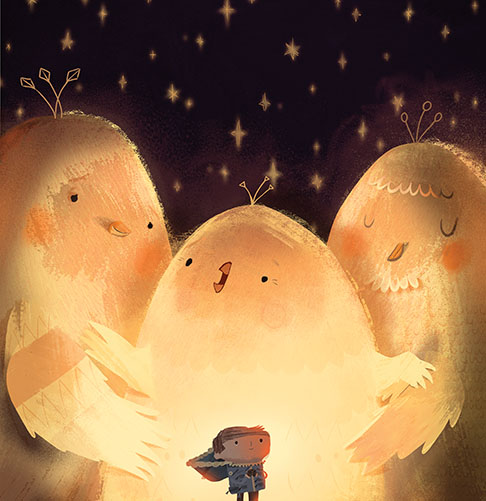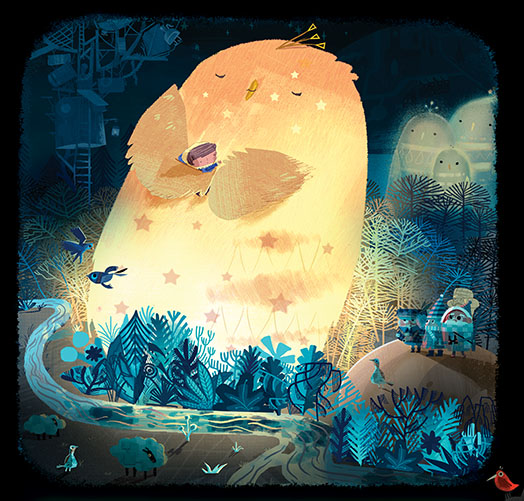 Graham Carter is a printmaker with a huge following who is now stepping into the world of picture books. Graham works primarily in digital media, yet also employs the use of traditional methods, such as screen printing and lino/wood cutting. He has made a successful career in commercial illustration, working with many established brands, and recently worked on the hit Netflix series Black Mirror for which he created a digital character based on the lead played by Miley Cyrus (read more HERE) . Graham lives on the coast in Seaford with his wife and son, and can often be found printing, sketching and making a mess in his studio in Brighton.
Watch out for Graham's spooky illustrations on Halloween treats in Waitrose this month.