It's almost impossible to believe that on the 8th July 20 magical years have passed since we opened the pages of J.K Rowling's Harry Potter and the Prisoner of Azkaban, the third spell binding Harry Potter story in which readers were first introduced to the notion of casting their Patronus, a protective spell that manifests as a silvery animal guardian.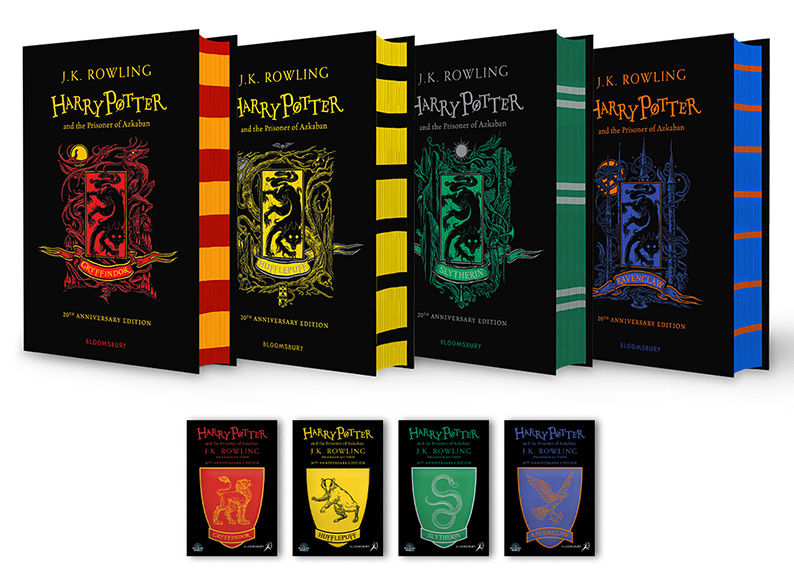 'The Patronus turned. It was cantering back towards Harry across the still surface of the water. It wasn't a horse. It wasn't a unicorn, either. It was a stag. It was shining brightly as the moon above … it was coming back to him …' 
To celebrate this momentous occasion in true lavish style Bloomsbury Publishing are set to publish luxurious house editions featuring exquisite Levi Pinfold illustrations of Herminone Granger, Severus Snape, Nymphadora Tonks and Cho Chang.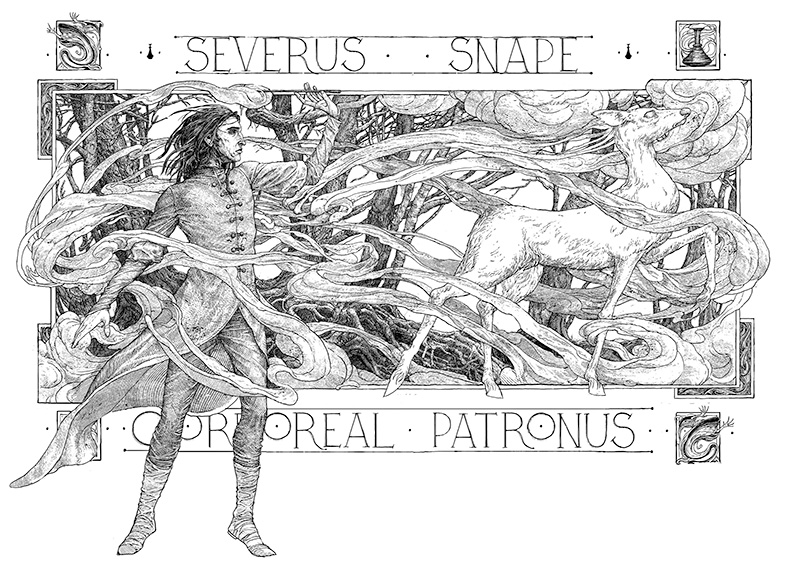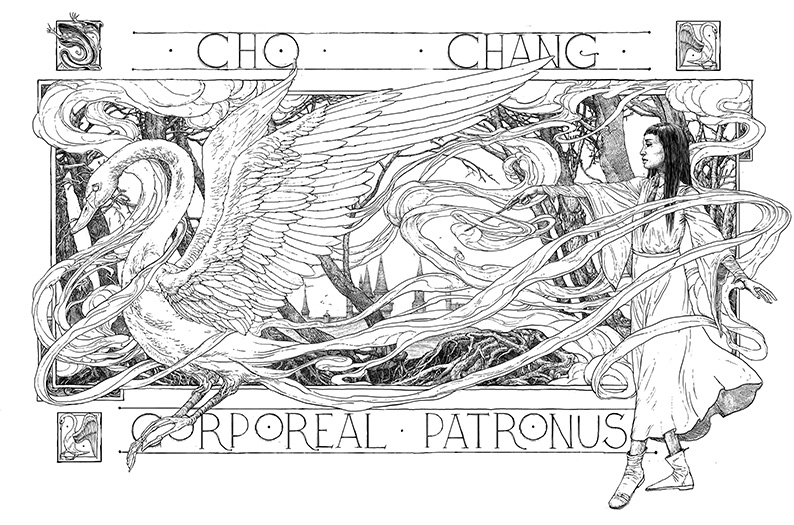 Bloomsbury are celebrating the Patronus Charm in all of its magical forms with not one but TWO incredibly exciting projects, firstly collaborating with the UK's largest children's literature charity BookTrust on a very special charity auction.
A stellar line-up of 26 top UK children's book illustrators – including Bloomsbury Harry Potter book artists Jim Kay, Jonny Duddle, Levi Pinfold and Alex T Smith  – are creating ORIGINAL postcard-sized illustration of Patronus creatures. You can see them featured on our news post here: Patronus Postcards
Follow this project on twitter using the hashtag #patronusonapostcard.
Prospective purchasers will be able to bid for the pieces online at BookTrust's eBay for Charity page, which will be live at 6pm BST on Monday July 8th, and the postcards will be displayed during that week at Waterstones Piccadilly.
Bloomsbury are also working closely with The Week Junior magazine to challenge children in schools throughout the UK to create their own 'Patronus on a Postcard' and win some amazing Harry Potter prizes. The Judges include Harry Potter illustrator Levi Pinfold and The Week Junior's editor-in-chief Anna Bassi.

You can view Levi's online portfolio HERE or follow him on Instagram HERE, take a moment to watch our video interview with Levi HERE