Celebrate Harry Potter Book Day on October 12th, 2023 with us. This global event invites all Potter fans to don their robes and hats and share their love for J.K. Rowling's iconic series with parties, online virtual events and lessons including an amazing Draw-Along with illustrator Jonny Duddle.
The theme for this year is MAGICAL PLACES, from Platform Nine and Three-Quarters to Hogsmeade, The Burrow to the Ministry of Magic. Bloomsbury has created some wonderful video content for the big day, filmed from Warner Bros. Studio Tour London - including some virtual lessons with actor, Evanna Lynch who played Luna Lovegood in the films.
There's a Creative Writing Lesson which unlocks the secrets of creating a truly magical setting; a Draw-Along with the very talented Harry Potter illustrator, Jonny Duddle where you learn how to draw the magical Hogwarts Castle; and a Spell-casting Session where you can master the art of incantations and learn how to cast your own spell.
You can watch and enjoy the 35-minute video now, perfect for children aged 7+. Jonny's Draw-Along starts 10:43 minutes in. What are you waiting for? Get your pencils, paper and wand ready!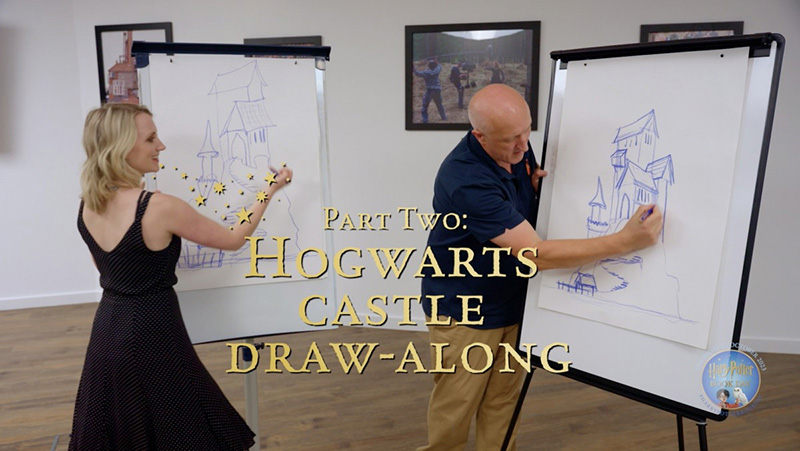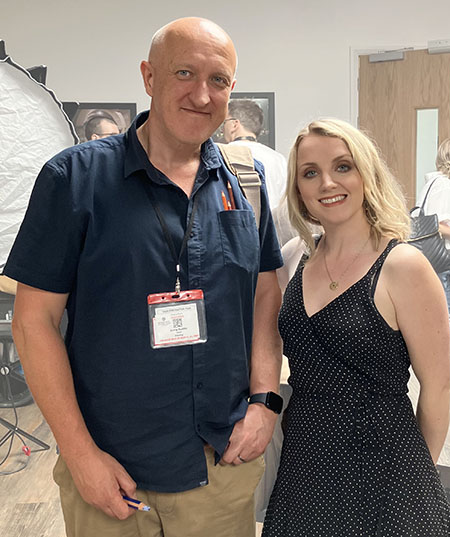 There's a whole wizarding world to explore and Bloomsbury Books have a free Harry Potter Book Day 2023 Event Kit and Resources you can download, perfect for helping you to prepare for your event. The kit is packed full with ideas and activities, from invitations, ideas for decorating, fancy dress and food and drink, to quizzes, word searches, colouring and games suitable for all ages.
You can see more of Jonny's amazing illustrations in his online portfolio.
Keep up-to-date with Arena Illustration's talented artists by subscribing to our weekly news.