Spot the Mistake Journeys of Discovery created by Amanda Wood, Mike Jolley and illustrated by Frances Castle publishes with Wide Eyed Editions on 5th July.
This lavish, generously proportioned hardback provides readers with an immersive, puzzle solving experience with a variety of red herrings, misplaced props and out of context objects cleverly hidden within each spread.
Frances created her striking scenes using an iPad Pro in a vivid pallet of colours showcasing periods in history including Marco Polo's journey to the East, Sacagawea, Lewis and Clark exploring America and Aldrin and Armstrong's voyage to the stars amongst a number of other landmark historical moments.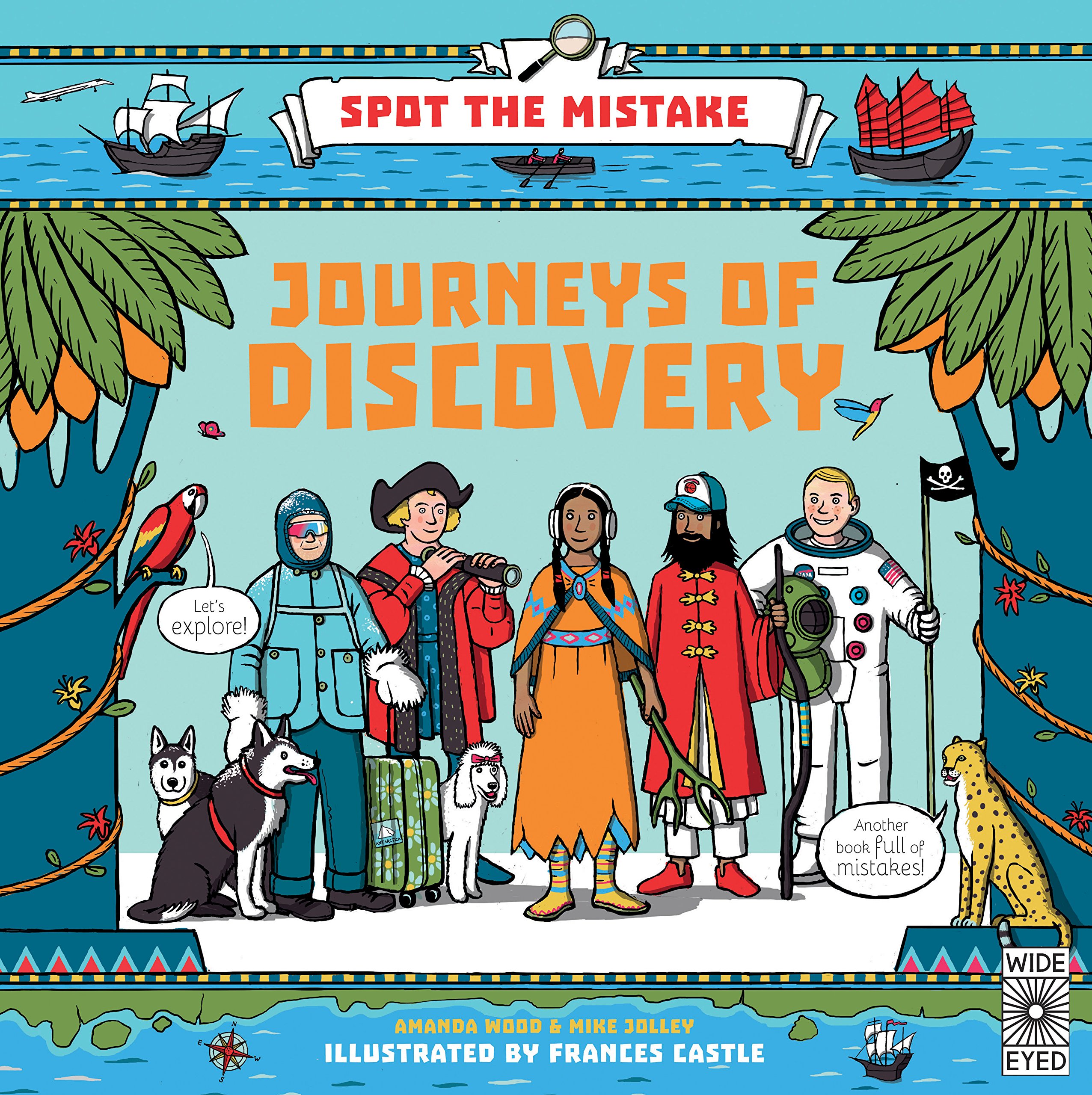 Each of the 10 puzzle spreads is followed by a page revealing the hidden mistakes and exploring the fascinating historical facts relating to that period in history.  There are also 10 sneaky mistakes hidden on the front cover including a rather fancy looking poodle and a snazzy baseball cap.
This book and its partner in the series Lands of Long Ago bring history to life in an engaging and visually distinctive way, readers will re-visit this book over and over again, perfect for budding detectives and youngsters hungry for knowledge.
Here is a small selection of some of our favourite spreads from the book and also a sneak peek at Frances's development work for the Americas page.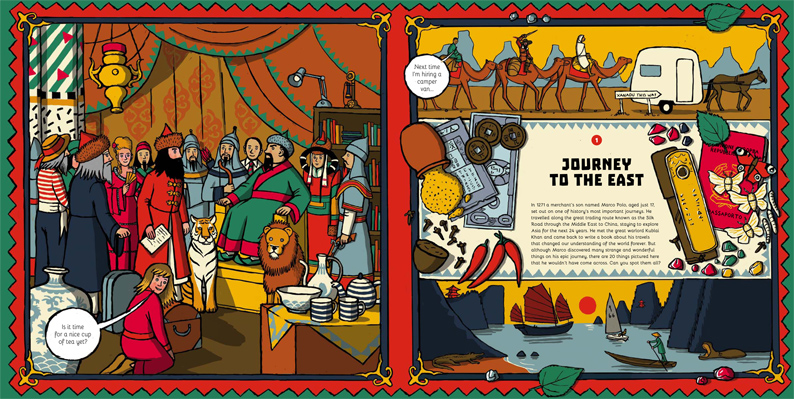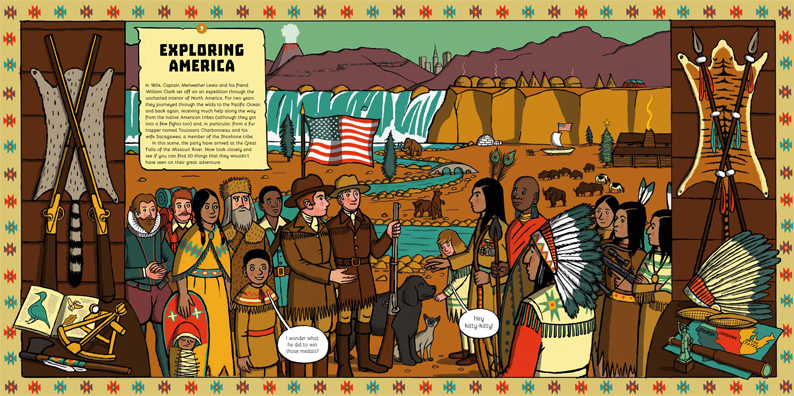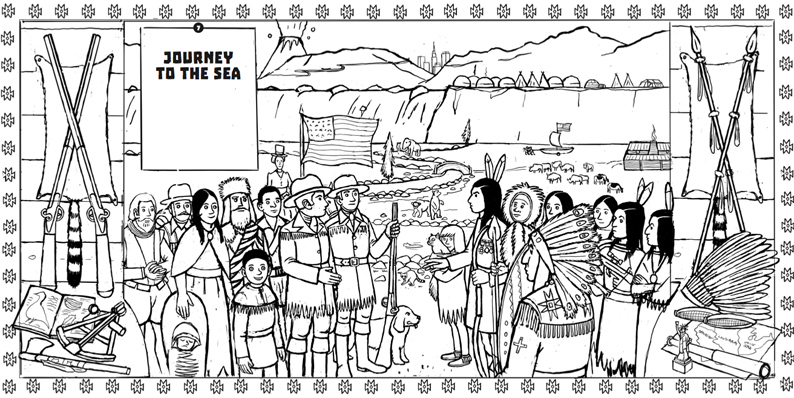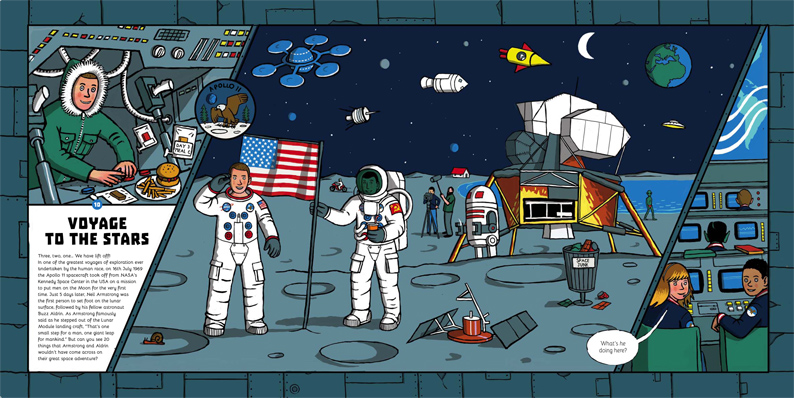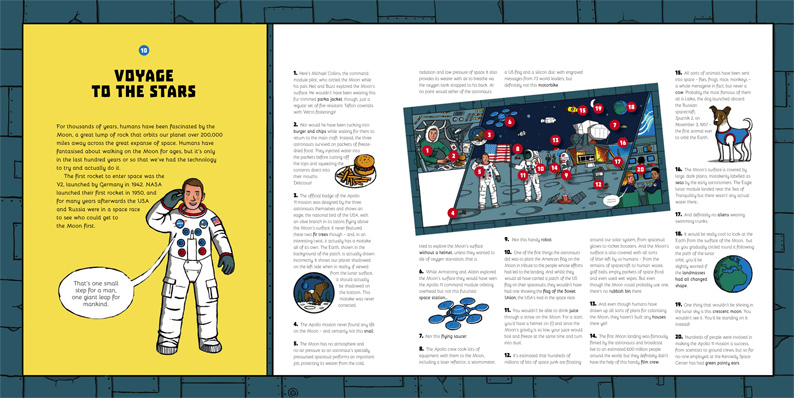 Frances's Arena Illustration portfolio can be viewed HERE, You can also keep up to date with Frances's work on Twitter HERE or you can visit her website HERE.
Grab your very own copy of Spot the Mistake Journeys of Discovery HERE