This month Bloomsbury Publishing launch a stunning new celebratory collection of Harry Potter house editions, to commemorate the 20th Anniversary of the publication of Harry Potter and the Chamber of Secrets These editions feature delectable illustrations by award winning illustrator Levi Pinfold. Ravenclaw, Hufflepuff, Slitheryn and Gryffindor are all represented in their dedicated house colours with the hardback editions wrapped in house colours with lavishly gilded dust jackets and coloured edges.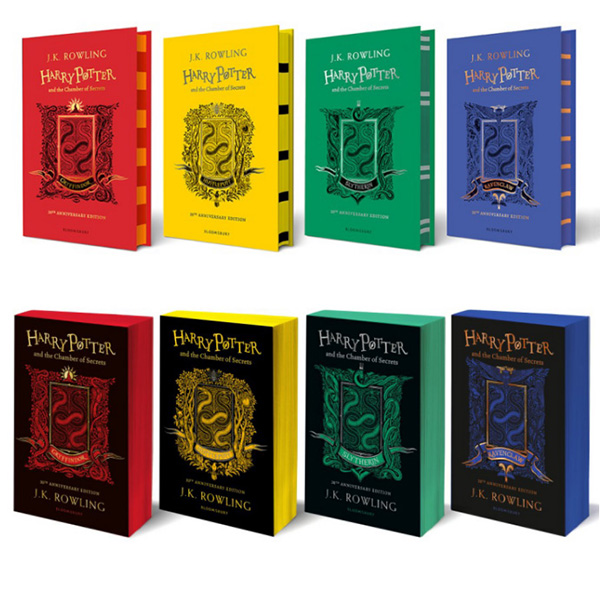 Each of the house editions includes a Hogwarts school map drawn by Levi and a unique illustration of each house's common room, exquisitely drawn in line with pen and ink with breath taking attention to detail. We've featured the Hufflepuff Common Room illustration here.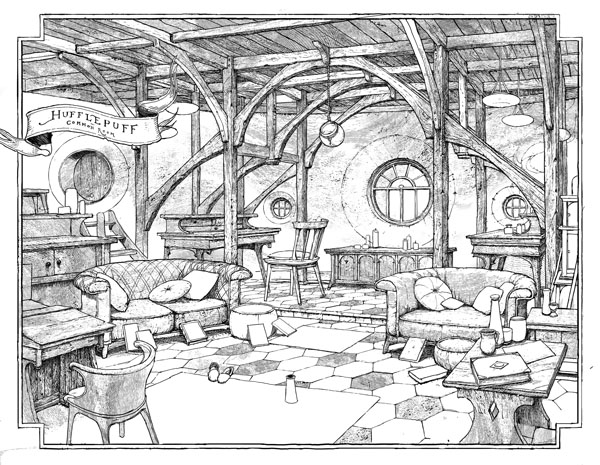 Each edition also has their house elves depicted.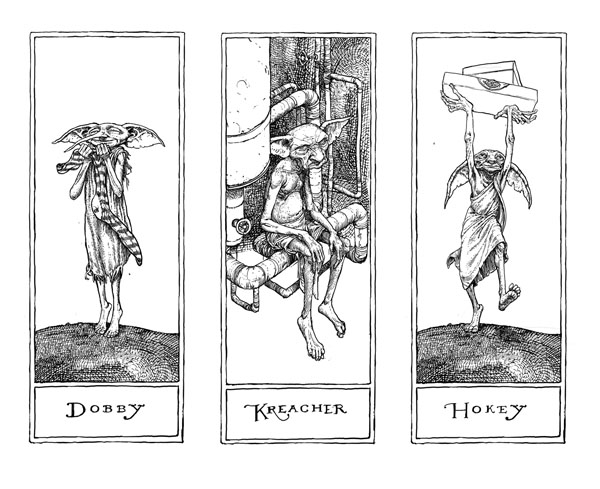 Unique to these new editions are four fascinating annotated house crests which explain the various images incorporated into each emblem and their significance, such as peacocks denoting power, resurrection and immortality, or snails signifying perseverance.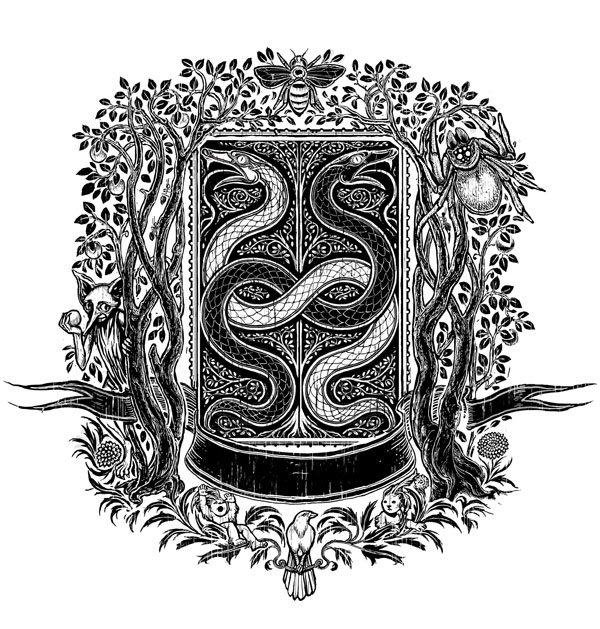 Hufflepuff House Edition cover symbols;
Bee and ants for industry and hard work
Spider for labour and prudence and a reference to Aragog.
Beech trees, representing tolerance.
Door to the Chamber of Secrets (main motif).
Dobby, denoting the value of service.
Mandrakes grown by Professor sprout.
Dove to show consistency.
You can view Levis' complete portfolio HERE or visit his website HERE
Grab a copy of your own House Edition HERE