Prepare to have your moment under the legendary Hogwarts Sorting Hat as we celebrate the publication of 20th Anniversary House Editions of Harry Potter and the Chamber of Secrets and Harry Potter and the Philosophers Stone by J.K Rowling, produced in vibrant house colours with cover illustrations by Levi Pinfold. But which house do you belong in?
Are you Gryffindor? displaying courage, bravery and determination…
Could you be Hufflepuff? showing dedication, patience and loyalty…
Are you more Ravenclaw? blessed with wit, learning and wisdom…
Or could you be Slytherin? filled with pride, ambition and cunning…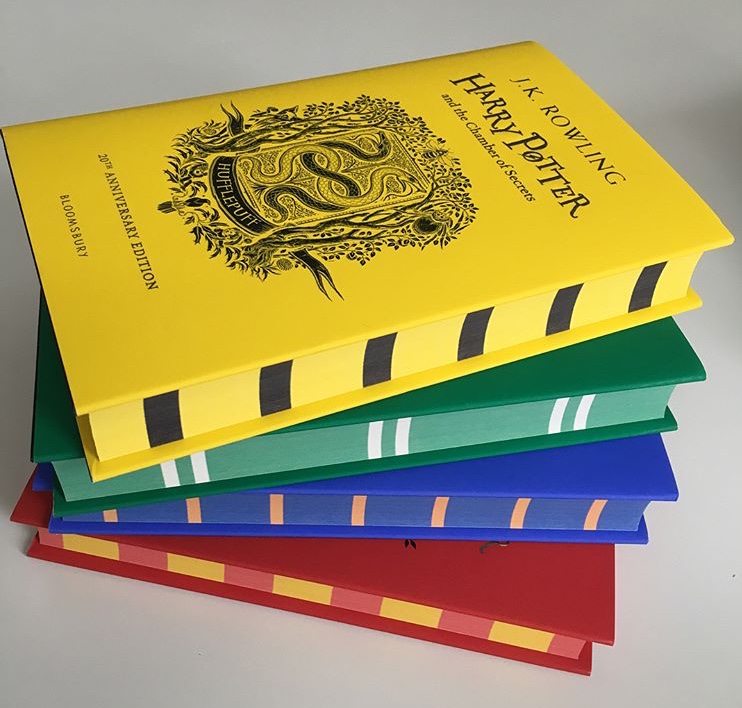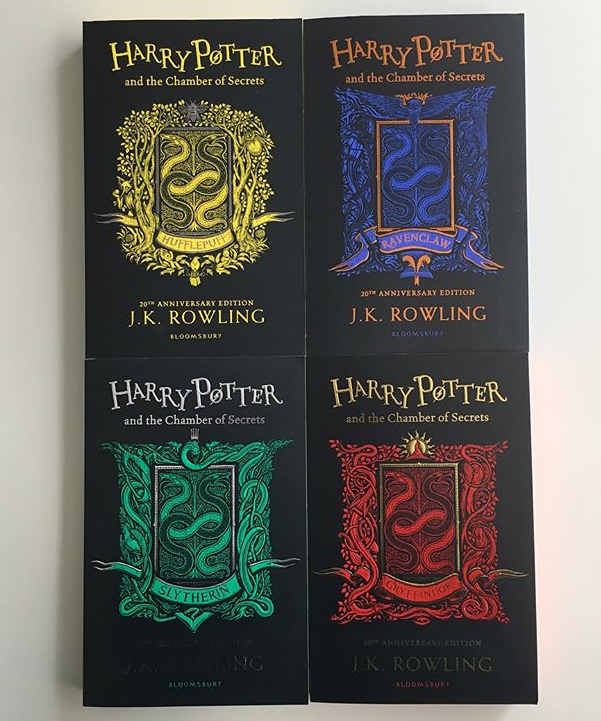 Let the magic of J.K. Rowling's classic series take you back to Hogwarts School of Witchcraft and Wizardry. These irresistible House Editions celebrate the noble character of the four Hogwarts houses, featuring gorgeous house-themed cover art and interior line illustrations by Kate Greenaway Medal winner Levi Pinfold, each book will also have vibrant sprayed edges in the house livery. Entertaining bonus features exclusive to each house accompany the novel. All seven books in the series will be issued in these highly collectable House Editions.
Whether you're Gryffindor, Slytherin, Ravenclaw or Hufflepuff, you can own a copy of Harry Potter and the Philosopher's Stone and Harry Potter and the Chamber of Secrets themed around your favourite. These beautifully produced editions published by Bloomsbury are a must-have for anyone who has ever imagined sitting under the Sorting Hat, an essential purchase for Potter fans everywhere.
Levi's exquisite intricate house crest illustrations adorn the covers and we will be giving you a sneak peek at some stunning internal illustrations on publication, so keep your eyes peeled.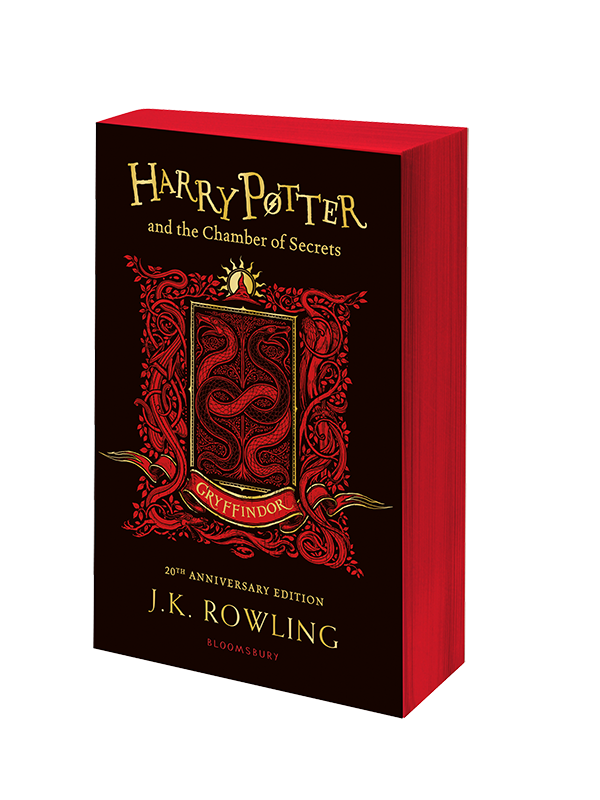 Pre-order all four Hogwarts House Editions (Gryffindor, Hufflepuff, Ravenclaw and Slytherin) to receive all four exclusive house edition metal bookmarks, plus 30% off the total price (£59.96 RRP). Offer open to UK/ROI residents only. Offer closes 27th June 2018. Available while stocks last.

You can pre-order these magnificent editions published by Bloomsbury HERE