David Walliams eagerly anticipated new book Spaceboy is published today.
This is the first middle grade novel illustrated by our very own interstellar illustrator Adam Stower, who has also illustrated David Walliam's recent younger full colour picture books; Little Monsters and Marmalade and Worlds Worst Pets, also published by Harper Collins Children's Books.
David Walliams has achieved incredible sales of over 50 million books worldwide. He said,
'As a boy I was fascinated with outer space. I devoured all science fiction books, TV shows and films. So this comedy adventure, set during the space race of the 1960s, was an absolute joy to write and took me back to my own childhood.'
SPACEBOY is set in the American mid-west in the 1960's.
On a dusty old farm Ruth, a twelve year old orphan, spends every night looking through her telescope, dreaming of a more exciting life, obsessed by space. She spends her time reading Sci-fic comic books and doodling rockets. Her only friend is her faitful three legged dog called Yuri, named after the first man in space.
When a flying saucer crash lands in the corn field, behind the farm where she lives with her evil Aunt, Ruth finds herself launched into a thrilling adventure and a friendship that will span the universe. When the spaceship opens up it reveals a mysterious alien and all Ruth's dreams come true but does this visitor from another planet have a giant secret?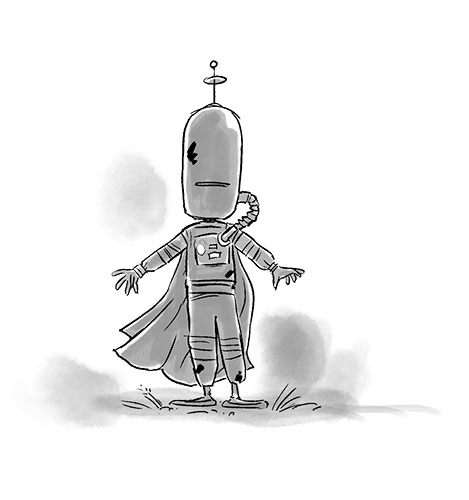 Adam Stower was thrilled to be taking on this project he said,
'Spaceboy is packed with mystery, action and hilarious characters - all the things I love illustrating most, so it's been an absolute treat. And I'm a big vintage sci-fi fan too, so the space race setting is the icing on the cake! Loads of fun!'
Here's a sneak peek from the book to show you Adam's brilliant illustrations, which include some fabulous graphic novel spreads showing the action sequences which children will love.