Calling all kitty cat fans and crazy cartoon addicts we have some very BIG small screen news for you!
In the sausagey wake of the hugely successful Netflix animation Pinky Malinky comes a brand-new high-octane series by Chris Garbutt and Rikke Asbjoern. We Lost Our Human, combines the very best of 2D animation, comedy and interactivity following a cat named Pud and a loving hyperactive dog named Ham. With its psychedelic colour pallet and striking characterisations this is set to reignite the cartoon heyday of the 90's and generate some brand-new fanatical followers.
Ham (a pooch) and Pud (a cat) are shocked to wake up one day to find their human (and ALL other humans) have completely disappeared from planet Earth. Eager to find their owner, these two homebound critters venture into the world for the first time to discover strange mysteries, meet bizarre creatures and maybe with your help…save the universe along the way. In a bonkers turn of events viewers of this special cutting-edge animation format will be able to move through the show from the perspective of either Ham or Pud with differing story outcomes depending on which character is chosen.
"We got to explore their many parallel and interwoven paths, which resulted in our story room becoming a complex web of post-it notes, push pins and string. Quite a dizzying sight for anyone witnessing one of our story pitches." – Chris Garbutt
Here are some stills from We Lost Our Human, we'll show you more as soon as we can!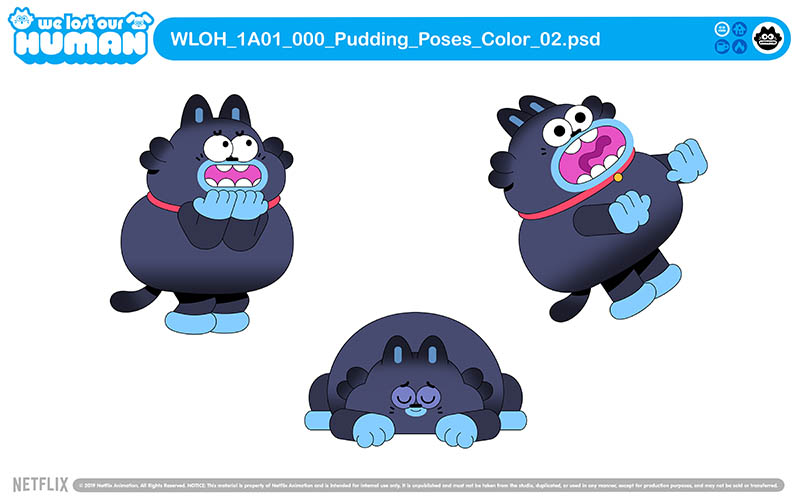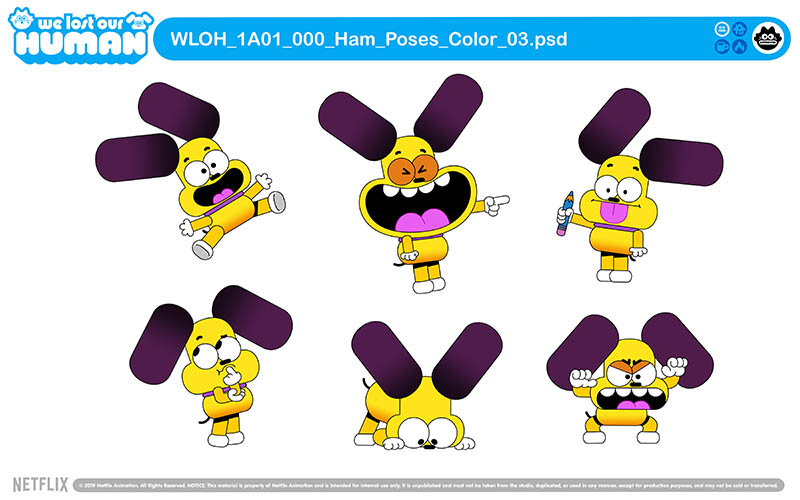 Chris has been living and working in the sunny climbs of Los Angeles for a while now and it's clear that the climate is great for inspiration. With a passion for comic books, storytelling and character creation Chris's studio is always packed with interesting ephemera and numerous storyboard post-it notes. You can read about Chris's inspirations, influences, work process and passions HERE
Huge congratulations to the creative team involved in making this ground-breaking new animation. We can't wait to wrap our peepers around this brain boggling comedy creation and know it's going to be a huge hit with viewers of all ages.
Keep your eyes peeled because if all that is not enough we have a sneaky peeky Arena insiders exclusive interview planned with Chris… as soon as we can dig him out from underneath all the post-it notes!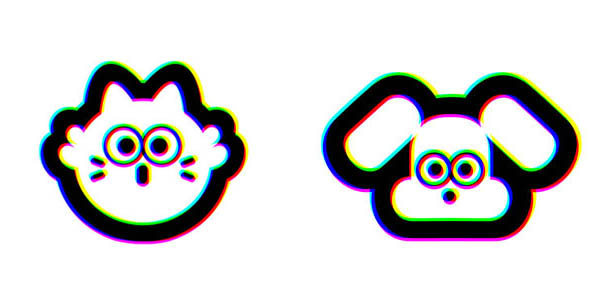 For secret snippets, animation insights, character creation and a whole heap of mayhem visit Chris Garbutt's fabulous Instagram platform. You can view Chris's online portfolio here and for more information regarding working with him please email info@arenaillustration.com