Stower on The Small Screen
Get ready to be inspired as Brighton based illustrator and King Coo creator Adam Stower takes to the small screen with a selection of utterly mesmerising sketch book doodle videos. Pop over and find him on Instagram to watch a host of unusual characters from Goblins to dragons emerge before your very eyes.
A unique insight into the way in which Adam works and his skilful use of pen and ink will no doubt inspire many budding illustrators to reach for a sketch book and pen.
While you are on Instagram it's also worth checking out his magical time lapse illustration videos, we especially adore Bear and Hummingbird – A Love story…. Its' completely adorable.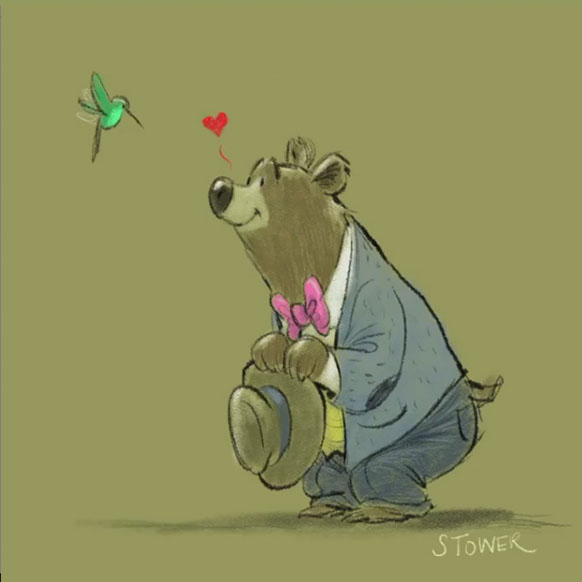 We would love you to share your sketching videos with us, do tag us @arenatweet
You can find Adam on Instagram and Twitter or view his online portfolio HERE, for more information about working with Adam please email info@arenatweet.com