The spellbinding magic continues as we present Levi Pinfold's illustrated house editions of Harry Potter and the Goblet of Fire, published by Bloomsbury on 23rd January.
Kate Greenaway award-winning illustrator Levi Pinfold brings J.K. Rowling's epic fourth adventure to life, capturing the essence of her masterful storytelling with his complex cover designs. The central image depicts, of course, the Goblet of Fire which is carved of wood and spits magical fire when it is making its decision.
"Dumbledore now took out his wand, and tapped three times upon the top of the casket. The lid creaked slowly open. Dumbledore reached inside it, and pulled out a large, roughly hewn wooden cup. It would have been entirely unremarkable, had it not been full to the brim with dancing, blue-white flames."
Each border pattern draws inspiration from the four Hogwart's house Elements; Ravenclaw's Beauxbaton carriage – represents Air, Hufflepuff's Maze – represents Earth, Slytherin's Durmstrang Ship – Water and Gryffindor's Dragons from the first task – depicts the Fire element. Levi has created these stunning illustrations encapsulating the novel with iconic imagery across all four covers as well as some interior character portraits…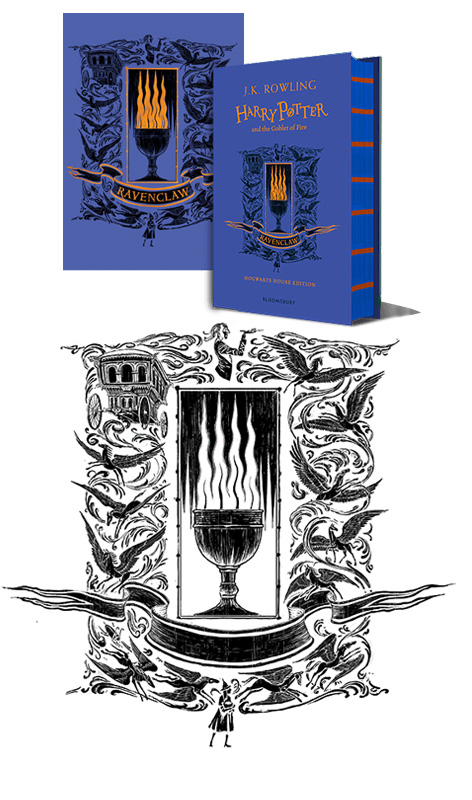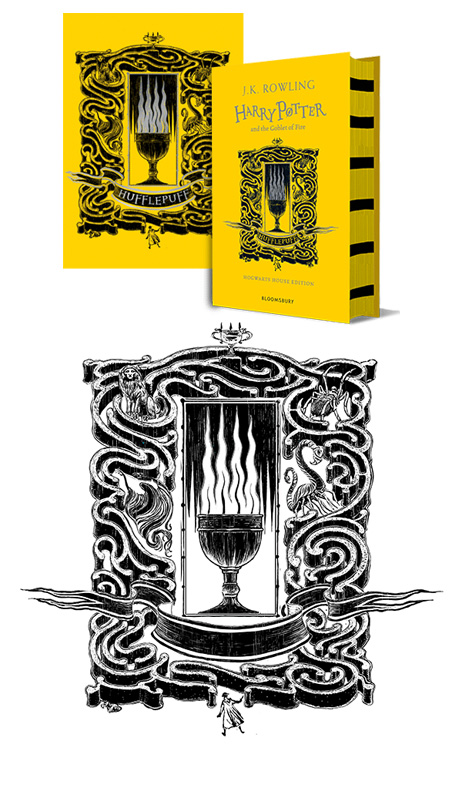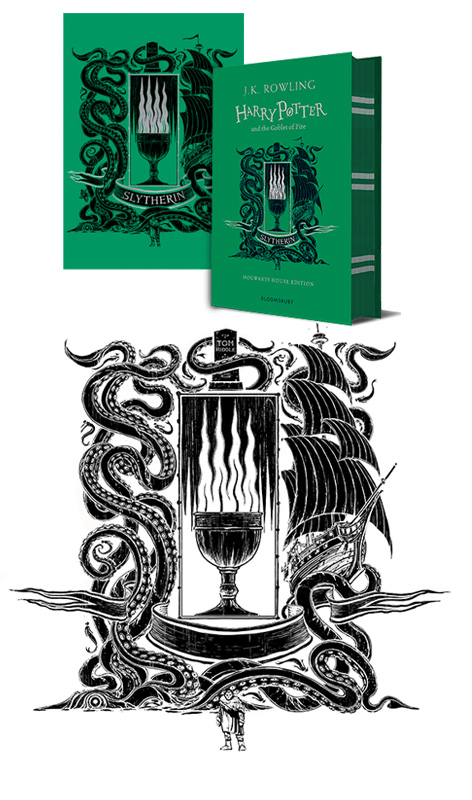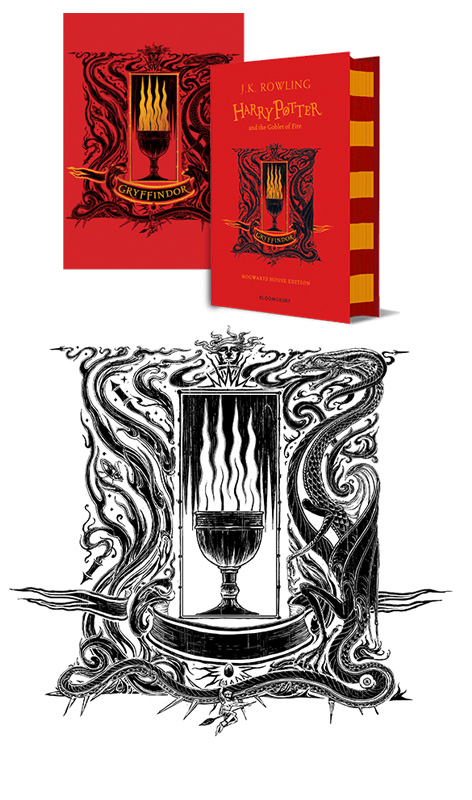 Levi's exquisite and highly detailed creations will appeal to Harry Potter aficionados and those yet to discover these magical tales, which publish in these stunning must-have celebratory collectors editions.
Choose your house allegiance and grab a copy HERE
Harry Potter Book Night, now celebrating its sixth year is an annual event for fans young and old to come together to celebrate J.K. Rowling's wonderful series and it also provides a chance to pass the magic on to new readers.
Join Harry Potter illustrators Levi Pinfold and Jonny Duddle for Harry Potter Book Night to celebrate all things Triwizard Tournament and hear how Levi and Jonny have lovingly and carefully imagined the world of Harry Potter at Waterstones London Piccadilly on 6th Feb – tickets available HERE
Levi Pinfold will also be at Waterstones in Bath on 4th Feb, tickets are available HERE.
For more information about working with Levi please email info@arenaillustration.com
You can follow Levi on Instagram HERE, visit his online portfolio HERE and watch an interview with him HERE.