This Easter holiday hundreds of families will visit the Discover Children's Story Centre in Stratford.
At the very heart of the centre, is the magical Story World zone which is a specially created play space designed to inspire children's curiosity and imagination. A fabulous team of dedicated Story Builders guide children and families through the space and encourage them to create their own stories.
We are thrilled to announce that the Story World space has been revamped and refreshed this season, inspired by the work of Arena illustrator Aleksei Bitskoff.
From Aleksei's initial concepts and a back catalogue of character designs, the team at Discover developed a steampunk theme which was the perfect inspiration for this interactive space. Aleksei has created imagined cities within the clouds, flying machines, alien planets and caves to explore, stained glass windows to gaze through and spinning character builders to jumble.
We are proud supporters of our neighbours at Discover and this amazing project has been fascinating to watch evolve and unfold, from concept to completion. The project has involved a huge team of enthusiastic creatives working together to take Aleksei's illustrations and transform them into a series of immersive and engaging experiences, we salute you!
You can read about Aleksei's inspirations and process for this project over on his website HERE.
Here are some of Aleksei's designs…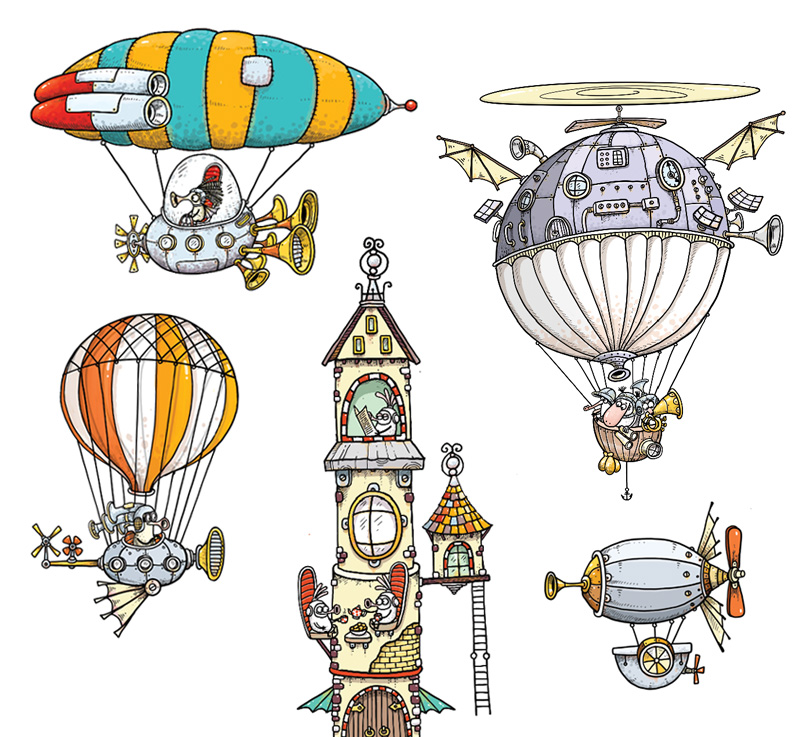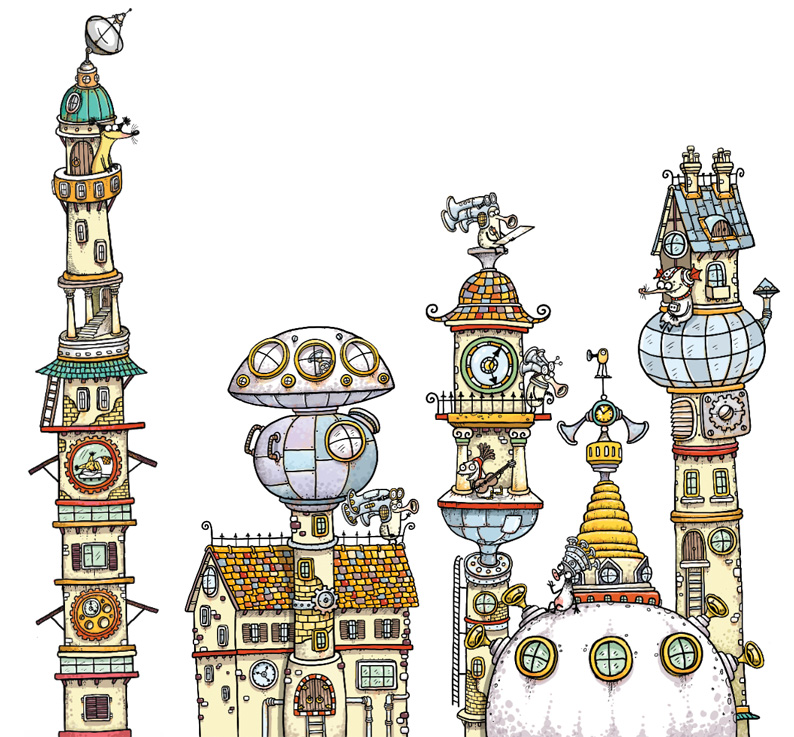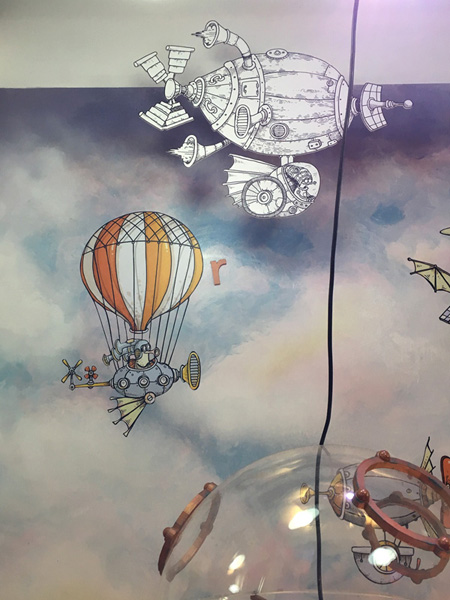 We adore these stunning stained glass windows which look directly out on to the garden and cast an atmospheric glow across the event space.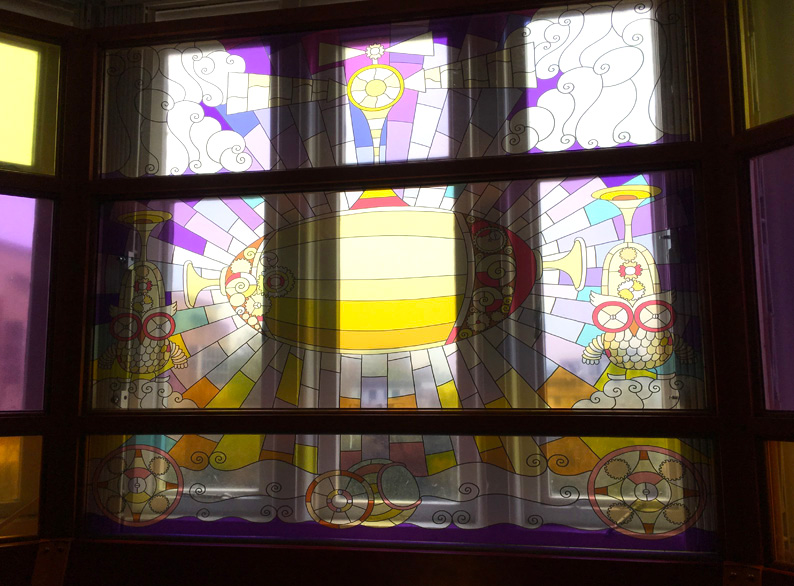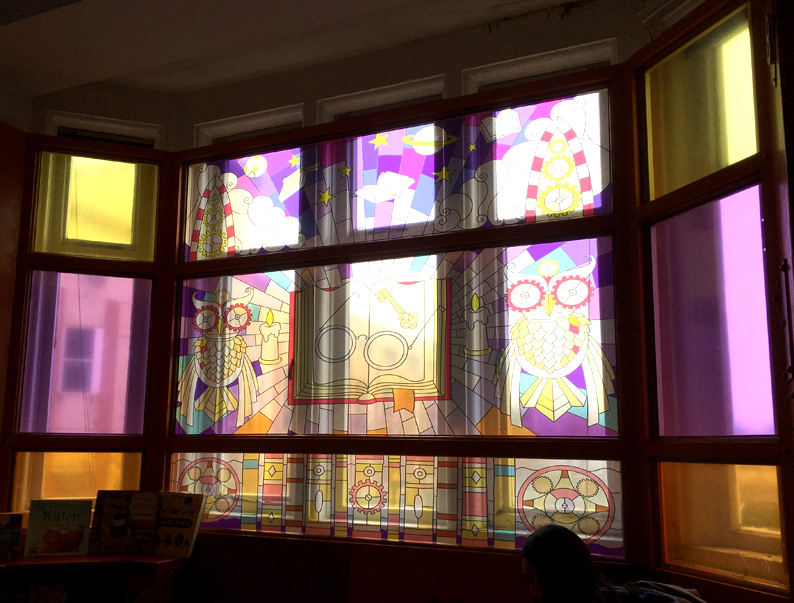 Here are some photos of Aleksei visiting Story World for the very first time, it's fair to say he was pretty impressed with how everything turned out.
View Aleksei's online portfolio HERE or follow him on Twitter and Instagram
Book you DAY PASS at Discover HERE.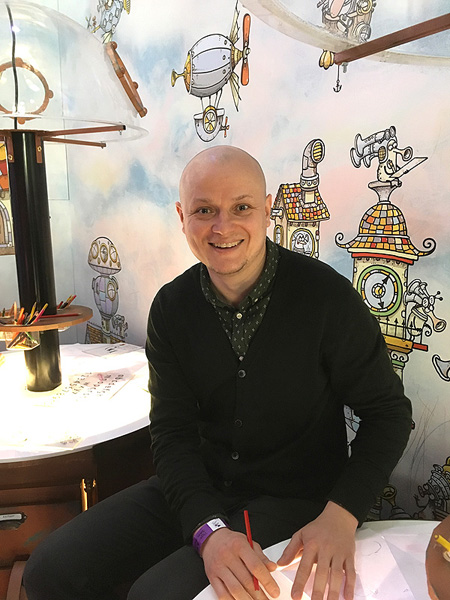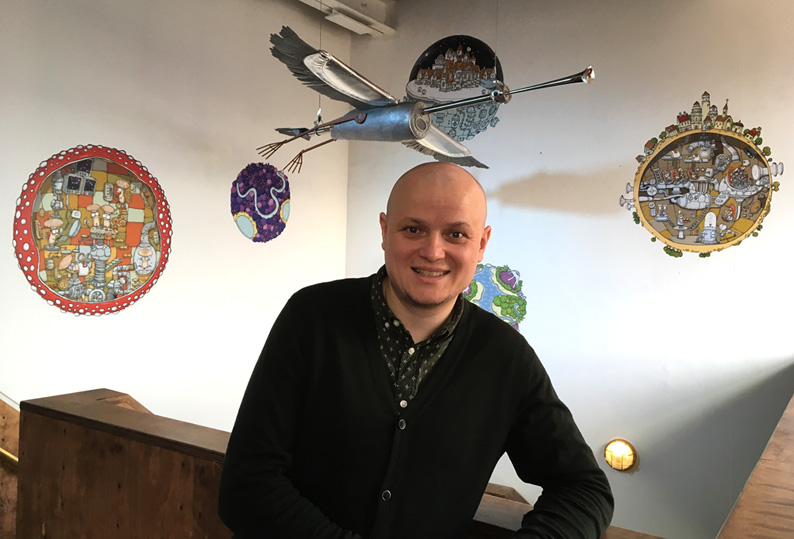 Stay tuned for news about our amazing illustrator events program at Discover this summer! It'll certainly be a day to remember.