It's been another huge year for Aleksei Bitkoff and to celebrate we have added some fabulous new pieces of work to his online portfolio. Let's take a sneak peek at some of these amazing new additions.
Not encountered the lycra-clad hero that is Adventure Duck yet? Well, it's time to get acquainted. Orchard Books publish Steve Cole's highly illustrated fiction series and each of the 4 books is packed with Aleksei's hilarious crazy critter creations. You can read more about this laugh out loud series here.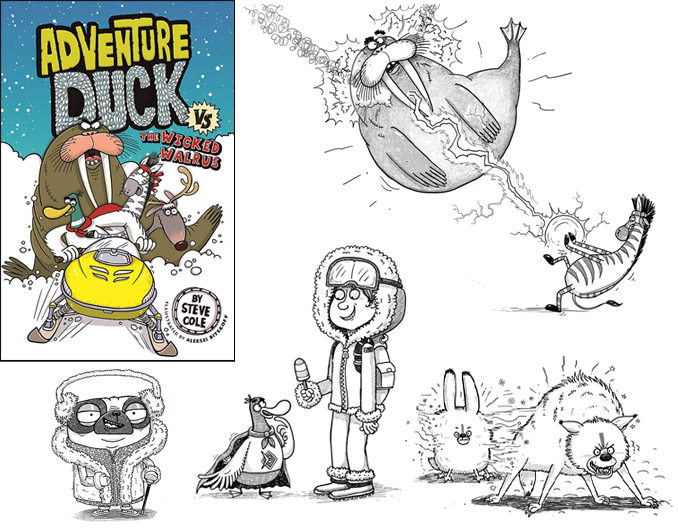 Someone who might need the assistance of a crime-fighting Duck would be Little Badman, this anarchic chapter book written by Humza Arshad and Henry White and illustrated by our very own Aleksei Bitskoff is published by Penguin Books and will have independent readers rolling on the floor with laughter.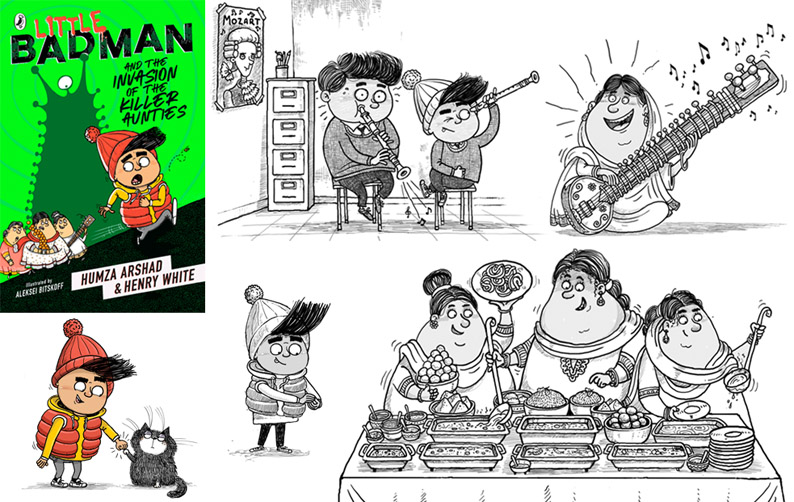 Harper Collins US selected Aleksei to illustrate the covers of the Alien Adventures of Finn Caspian chapter book series. Check this out!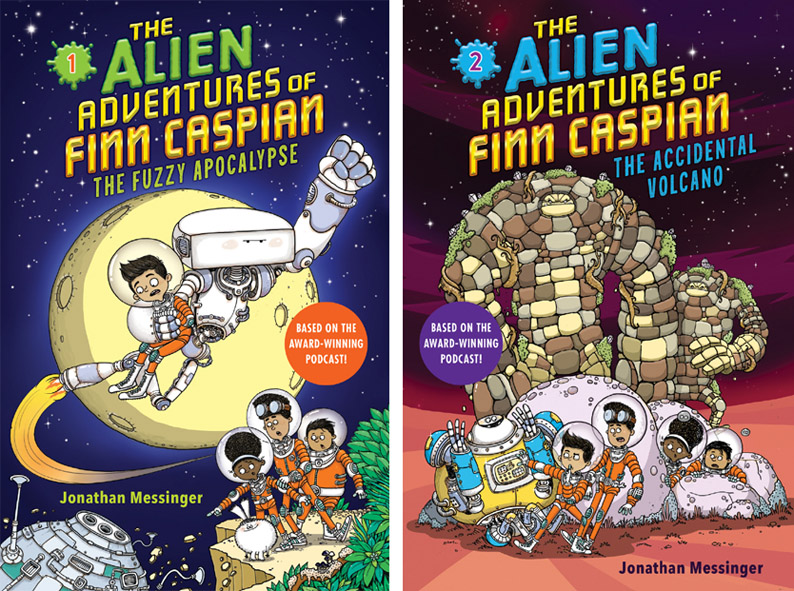 From earth to another realm altogether, we've also added Aleksei's bold and highly stylised fiction cover illustrations for the fantastic bestselling book series, Who Let the Gods Out, written by Maz Evans (find out more about that HERE).
Taking a giant leap out of the publishing world, we've included Aleksei's steampunk-inspired work for an interactive installation experience at London's Discover Children's Story Centre. Story Worlds is a specially created play space designed to inspire children's curiosity and imagination. A fabulous team of dedicated Story Builders guide children and families through the space and encourage them to create their own stories. Aleksei created imagined cities within the clouds, flying machines, alien planets and caves to explore, stained-glass windows to gaze through and spinning character builders to jumble.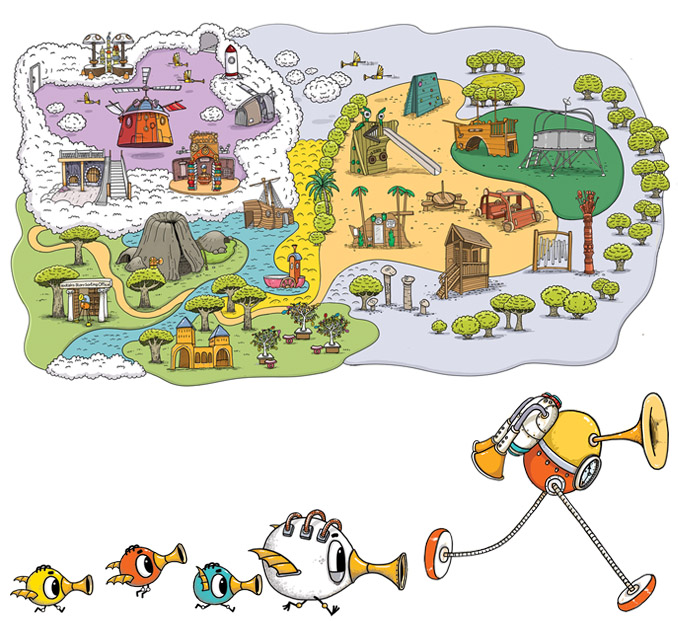 You can read about Aleksei's inspirations and process for this project over on his website HERE.
You can follow Aleksei on Twitter or view his full online portfolio HERE
For more information about working with Aleksei please email info@arenaillustration.com