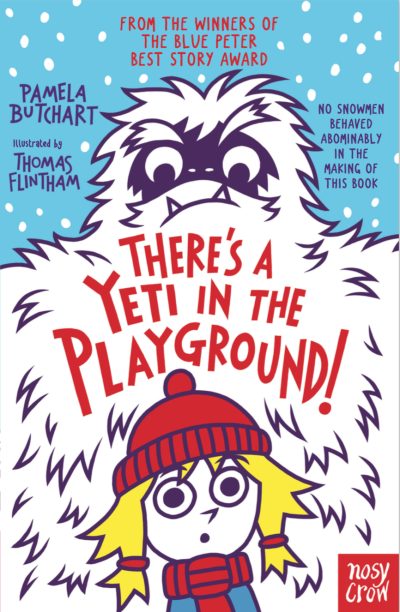 Get your winter clobber on and get ready for the 8th amazing Izzy Adventure from Blue Peter Award-winning author illustrator team Pamela Butchart and Thomas Flintham publishing with Nosy Crow this week.
Presenting There's a Yeti in the Playground, Izzy and friends are excited! The snow is falling fast and they're hoping they'll all be sent home from school early. But then they hear weird noises in the playground, and find a big footprint in the snow… And that's when they know! There's a YETI in the playground and it's HUNGRY!
A brilliantly funny series with a growing fan base of eager readers hungry for hilarity, Pamela's writing accompanied by Thomas's highly entertaining illustrations are a winning combination. Thomas works digitally, drawing straight into his computer with his Wacom tablet, and in the old fashioned way on paper with brush and ink and drawing pens. He has a very loose grip on reality, and enjoys disappearing into his own imagination in search of new characters, worlds and ideas to draw. His work is influenced by his interest in all kinds of books, films, comics and video games.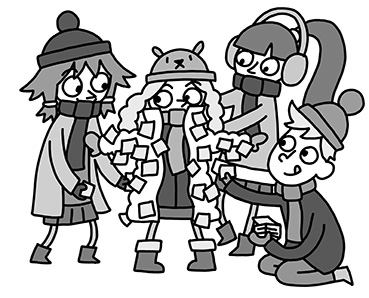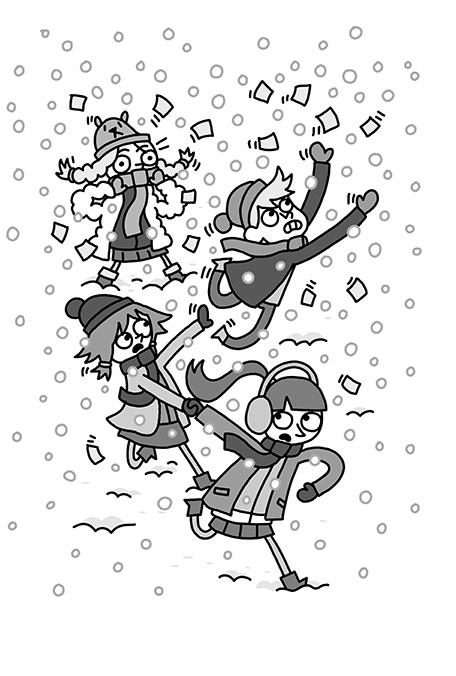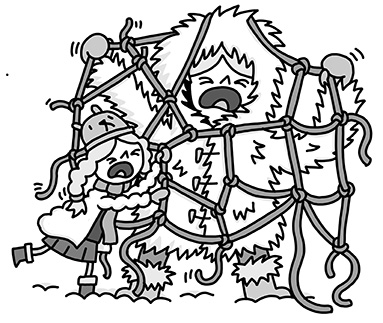 Here's a sneak peek inside…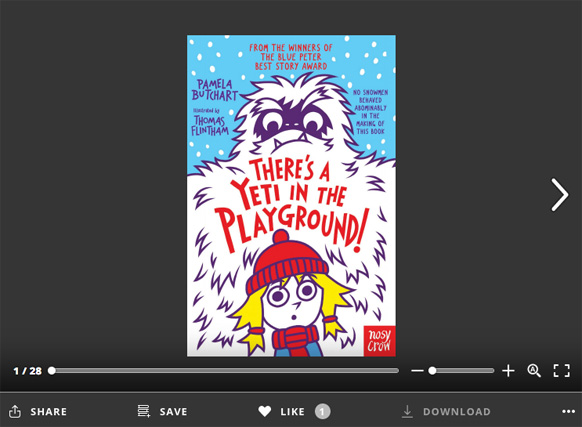 Grab a copy of There's a Yeti in the Playground HERE – Read more Izzy adventures! Here' they all are…
Baby Aliens Got My Teacher
The Spy Who Loved School Dinners
My Headteacher Is a Vampire Rat
Attack of the Demon Dinner Ladies
To Wee Or Not To Wee!
There's a Werewolf In My Tent!
The Phantom Lollipop Man!
View Thomas Flintham's portfolio HERE – You can also Follow Thomas on Twitter and Instagram