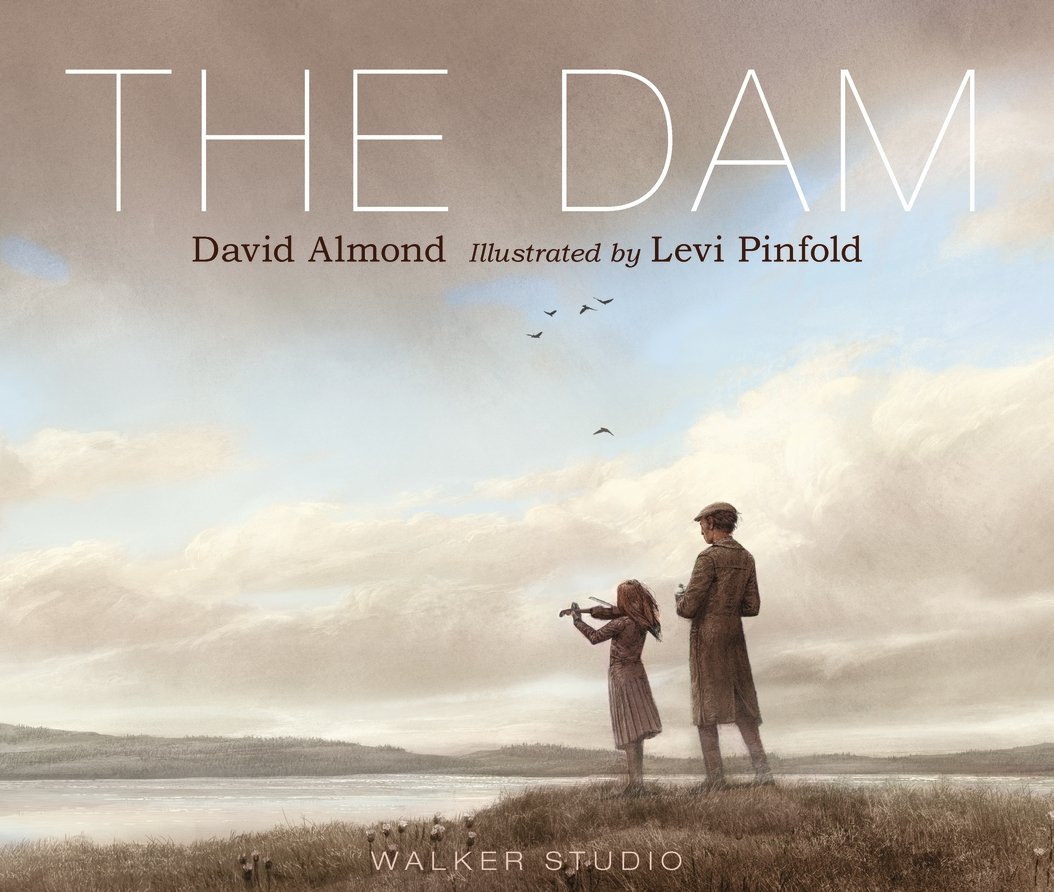 September sees the publication of a breath-taking picture book collaboration by a multi-award winning pairing David Almond the highly acclaimed author of Skellig and Arena Illustrator Levi Pinfold winner of the 2013 Kate Greenaway Medal.
The Dam published by Walker Books is a re-telling of a true story originally told by Kathryn and Mike Tickell, a striking and moving tale of loss in which David Almond pays homage to all musicians, showing the ancient and unstoppable power of creativity.
In the late 70's and early 80's construction began on the UK's biggest man made lake, Kielder Water which is situated in the stunning North Northumbrian countryside, it's creation meant a valley formerly filled with communities, farms, schools and homesteads was evacuated and slowly filled with water.
In this haunting poetic tale a father and his daughter visit the picturesque valley, where they tore down the boards over the houses, stepped inside and started to play – for this would be the last time that music would be heard in this place, celebrating the memories of communities and families who had once brought life to this now barren landscape.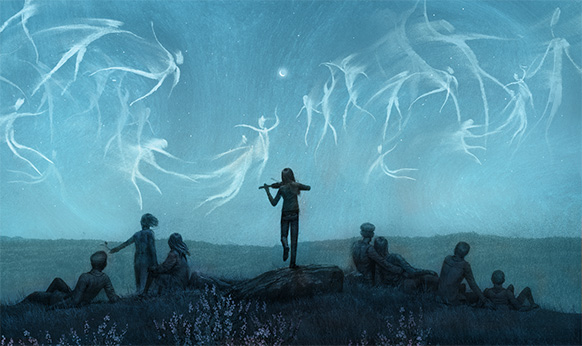 Expansive atmospheric landscapes painted in gouache and watercolour open up on each spread as Levi's stunning paintings explore the fragile flora and fauna positioned alongside the vast man made construction which went on to become the dam.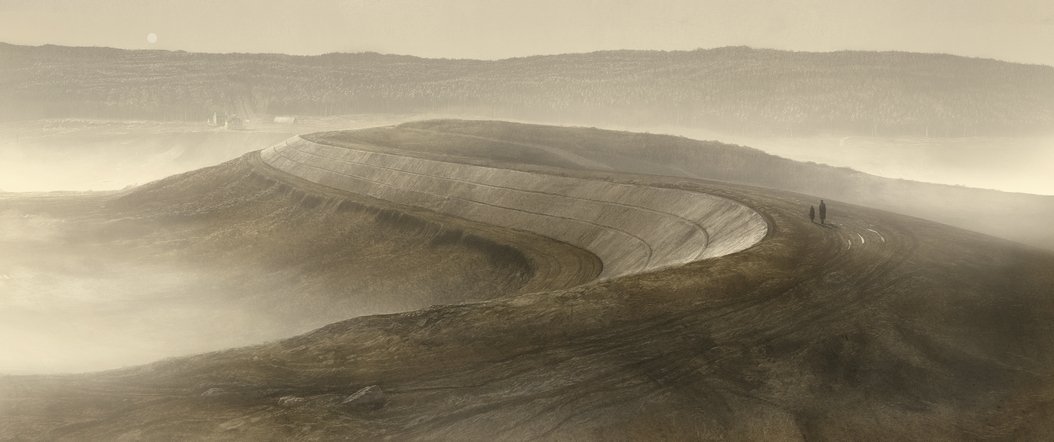 "The dam was sealed.
The water rose.
This disappeared.
This was covered over.
This was drowned
The lake is beautiful"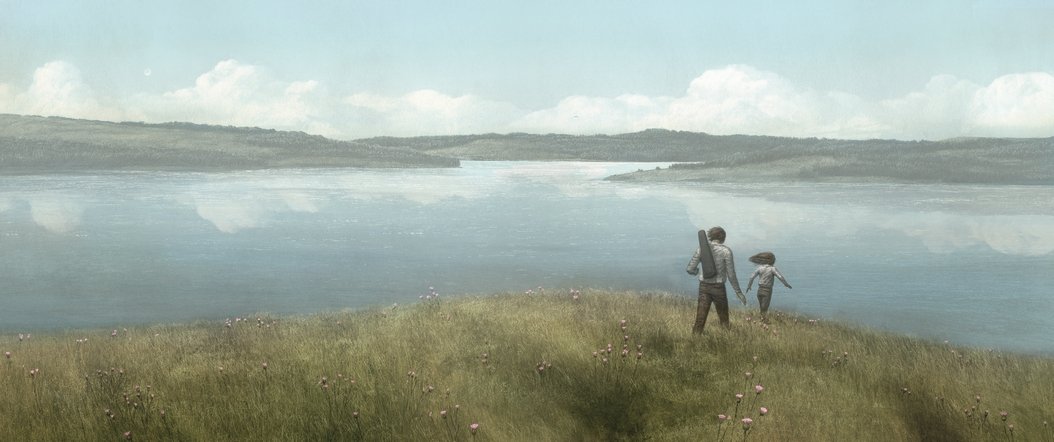 You can see the whole interview with Levi over on our Video Blog.
Buy a copy of The Dam HERE
You can see Levi Pinfold's portfolio HERE or follow him on Instagram HERE