Spike Gerrell is reunited with The Football School team, authors Alex Bellos and Ben Lyttleton for their latest fun-filled ENCYCLOPEDIA, published by Walker Books this month! Jam-packed with fab facts, super stats and top trivia from the world of football AND in FULL COLOUR!
Authors Alex and Ben have really excelled themselves with their encyclopedic knowledge of the great game and this new title promises that we'll discover something new and suprising about football on every page. Like any good team, there is strength in depth - in The Football School Encyclopedia, we don't just learn about famous players and the world's top clubs, we also explore the history, science, business and language of the game in a fun and engaging way.
This new format book is bigger than the previous books in award-winning The Football School series and colour coded for easy navigation. We kick off with an overview of this curious sport involving two teams of eleven players in which the object is to kick a leather sphere through a large rectangle! We journey through football's past from ancient history to the present day, we even explore what football may look like many years from now.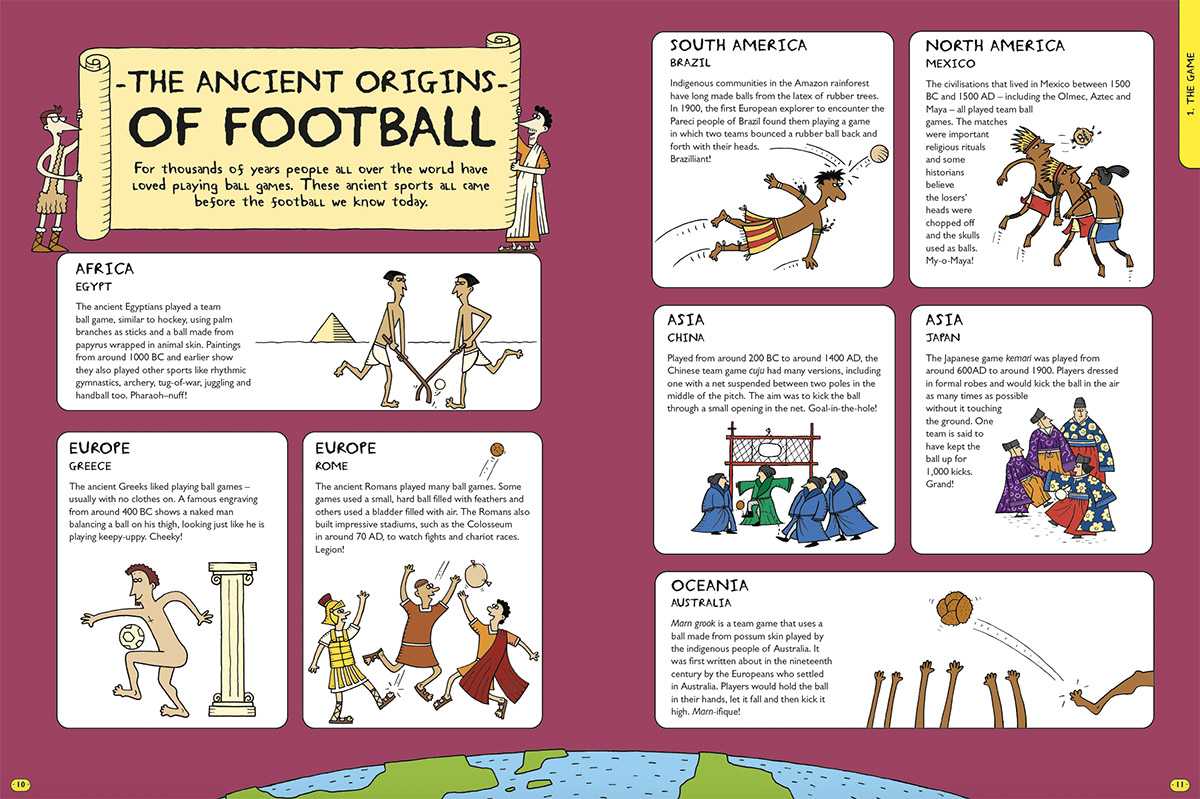 We travel the globe and visit stadiums, learn about the trophies and discover some of the crazy mascots that are supposed to bring their club good luck, like Cyril the Swan and Gunnersaurus.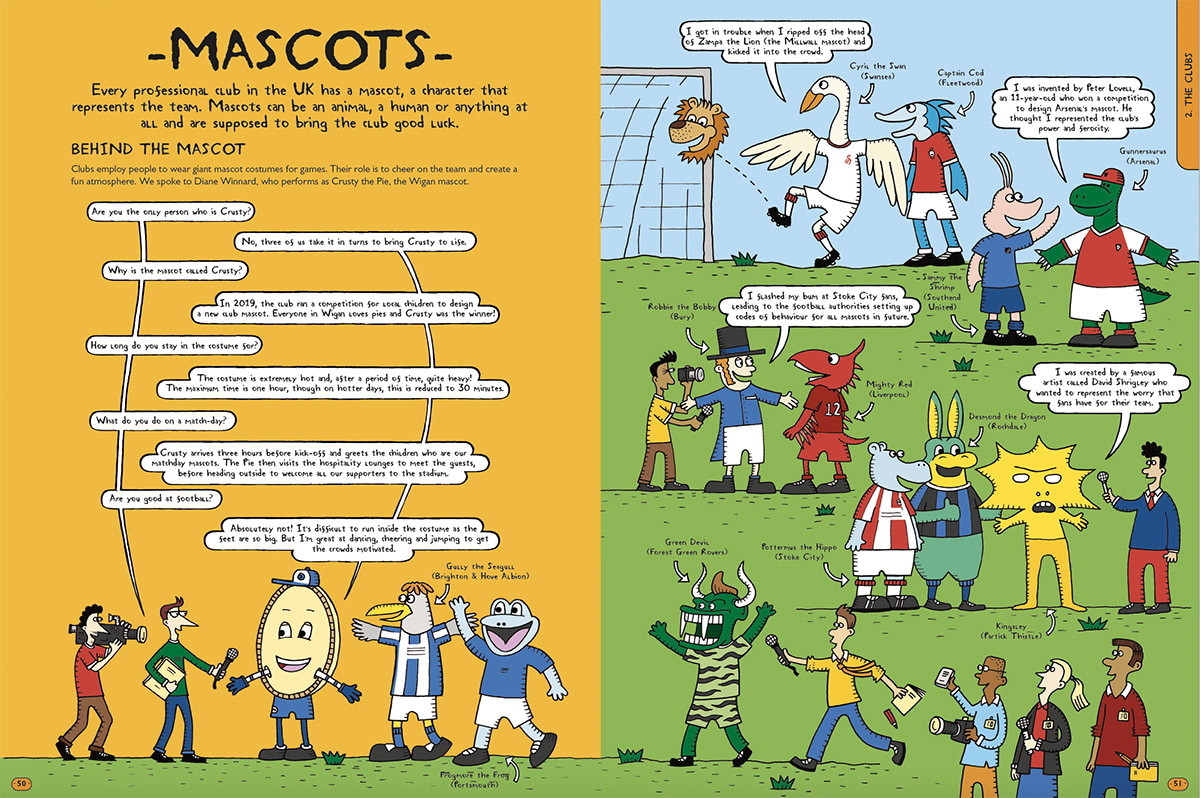 At the end of every section, there's a brain-busting quiz where we're tested on some of the amazing facts in this book. Packed with Spike's hilarious illustrations containing screamers and worldies in equal measure - this encyclopedia is anything but boring! Learn about all aspects of the game, including the positions, rules, nicknames, tactics, tech, flags and tournaments and laugh loads along the way - this book is a joyful celebration of the beautiful game.
Thanks must go to the team behind the team - everyone at Walker Books with extra special thanks to Laurelie Bazin and Faith Leung (for her expert colouring in!)
You can see more of Spike's work over on his online portfolio. You can watch The Art of Learning Through Soccer over on Crayola's YouTube channel where co-authors Alex Bellos and Ben Lyttleton talk about their fun approach to connecting the sport of football (or soccer in the US) to other education subjects like literacy and maths. Then grab your drawing supplies and create alongside illustrator Spike Gerrell as he shows viewers how to draw a penalty kick and game-time facial expressions!
Keep up-to-date with Arena Illustration's talented artists by subscribing to our weekly news.