This action packed series of books created by Thomas Flintham will be sure to entice even the most addicted screen fiends away from their electronic devices and into a crazy inter galactic world of Super Rabbit Boy. These handy bite sized adventures for newly emerging readers are generously illustrated in full colour throughout and perfectly tap into the world of computer games and high octane adventure.
So Boing! Boing! Let's go! re-boot your console and pick up a copy of 'Press Start! 5: Super Rabbit Boy Blasts Off!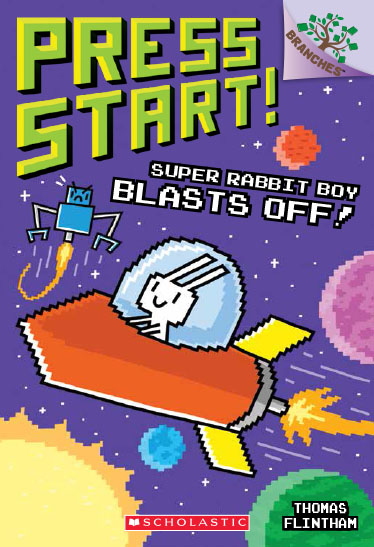 GASP, Meanie King Viking is causing BIG trouble in outer space! Our hero Super Rabbit Boy knows he can stop him. But can he fly a wobbly Level 1 rocketship, stop an army of space robots, AND find King Viking? This latest Press Start! adventure is simply out of this world!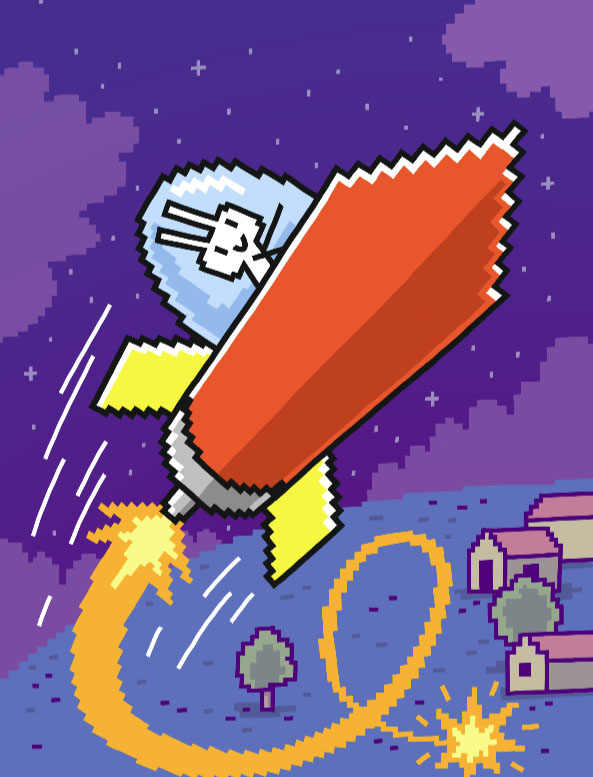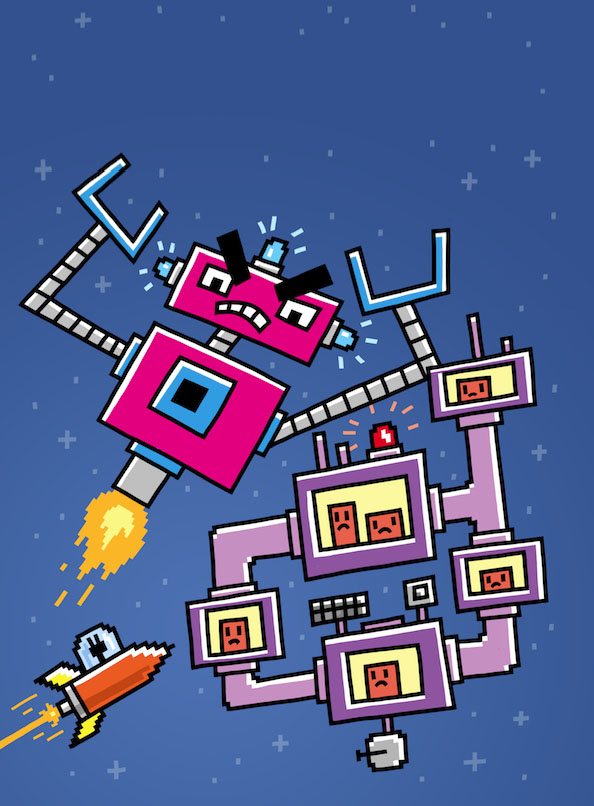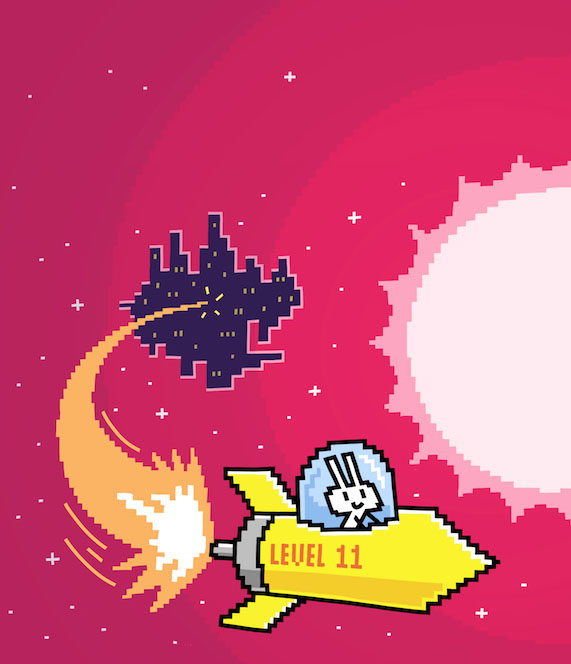 The Press Start series is published by Scholastic. We'd love to see some photos of your little ones enjoying Super Rabbit Boy so do Tweet us at @Arenatweet #pressstart #superrabbitboy
Parent Review
"My child who struggles to read, just spent 45mins reading with me because he was loving his book so much. Thank you Scholastic and thomasflintham for Super Rabbit Boy. He is convincing my child that he's a reader better than I or his teachers ever could."
Follow Thomas on Twitter HERE or visit his website HERE