After the success of his first book about a young comedian Harry Hill returns with Matt Millz Stands Up! Illustrated by Steve May. Hardback published by Faber and Faber is out in October, we're able to give you a special preview of the cover and a sneaky peak at the inside illustrations.
Matt's TV performance seems to have given him the fame that he had always dreamed of: There are reporters camped outside his house – he's suddenly in demand! But as the novelty wears off and Matt struggles to get any new gigs, it's not long before he begins to doubt his friend and manager Kitty Hope. Would the stylish Excalibur  Agency turn his fortunes around? And could Matt ever bear to push Kitty aside?
Steve May has illustrated the book with his trademark hilarious black and white line he's so well known for and the cover design features the characters of Team Milllz in a stretch limo, living the high life of gigging.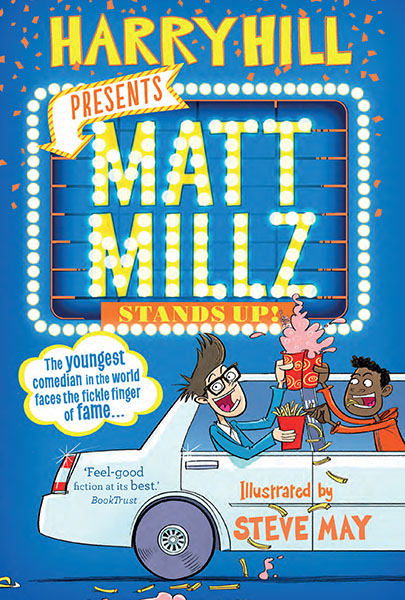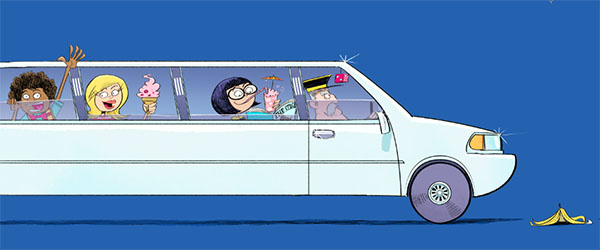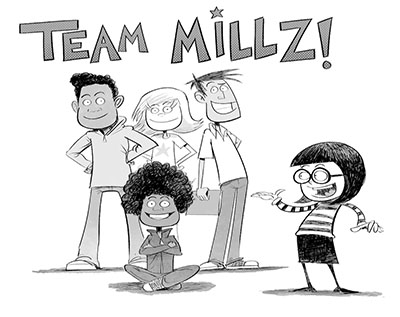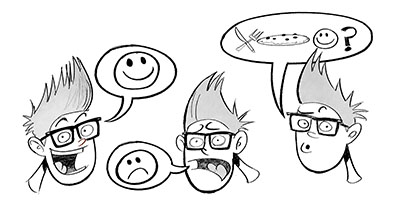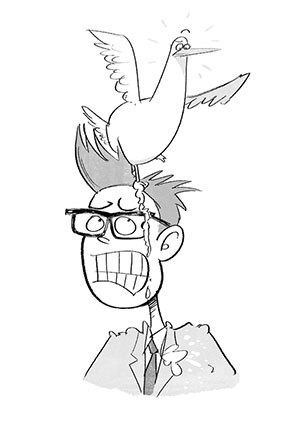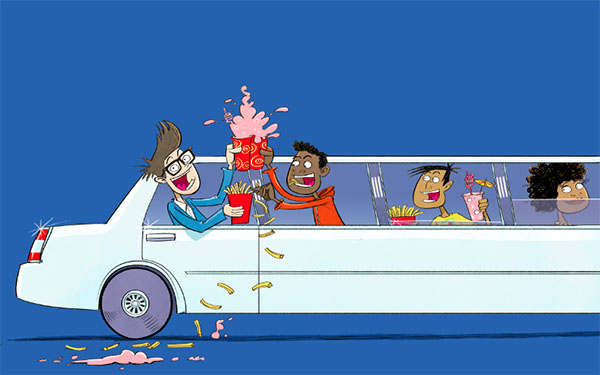 "Another comic caper that every 9-11 year old aspiring comedian will love, packed full of heart, humour and dos and don'ts!"