Time to dust off your football boots and prepare the orange segments because 14th June – 15th July sees the kick off if the 2018 Fifa World Cup.
We're celebrating with all things football related starting with a back of the net goal by the team behind the Football School series Alex Bellos and Ben Lyttleton illustrated by our very own Spike Gerrell (published by Walker Books) this phenomenal series is everything a young footy fan could wish for and more, with a brand new Quiz Book to add to the mix.
Test yourself and your friends with brain busting football trivia including brain bogglers like "Which World Cup player wore a wig?" and "What is Lionel Messi's creepy-crawly nickname?".
Each fantastic fact and mind boggling fact is illustrated with cheerful anarchic line illustrations by life long footy fan Spike Gerrell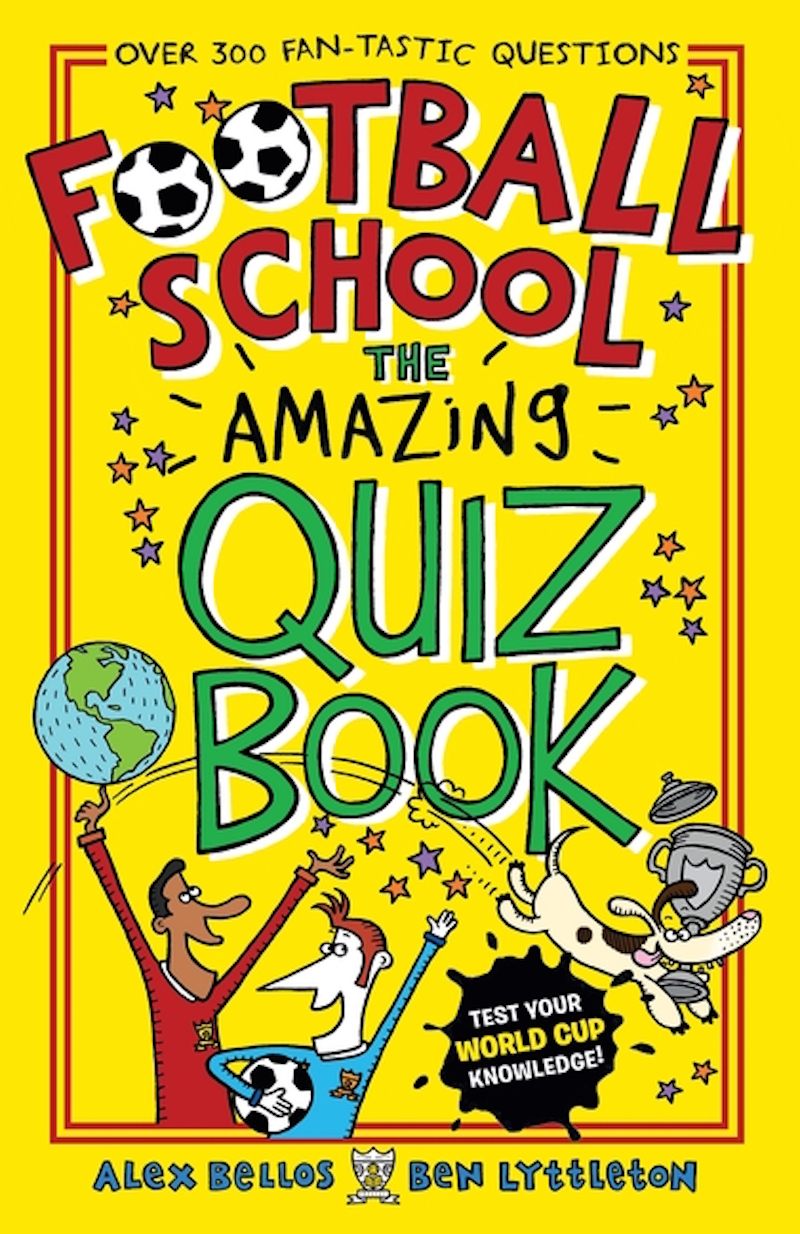 Grab a copy of Football School the Amazing Quiz book HERE
Read all about the Football School books written by Alex Bellos and Ben Lyttleton HERE
Spike isn't the only football mad illustrator on the Arena books, Simon Bartram is a lifelong Sunderland AFC fan and football often features in his work most famously in his Templar picture book Up for the Cup (Buy a copy HERE).
View Simons complete portfolio HERE