Spring is in the air in Catch That Egg! and there's a flurry of baby animals including Floppit and his gigantic furry bunny feet bouncing off the pages. This stunning bloom-filled picture book has been written by Lucy Rowland, illustrated by Anna Chernyshova and published by Macmillan.
Floppit's farmyard friends have had enough of his enormous bunny feet and their constant tapping, jumping and bouncing
"Stop it, Floppit!" they sigh, every time he comes bouncing by, but his big clumsy feet might just save the day when Chicken's egg runs away! From sleepy little lambs and calves taking their firsts steps to pigs in magnificent Easter bonnets everyone pulls together in the end to help Floppit catch up with the troublesome run away egg.
A charming farmyard romp full of the joys of spring and perfect for sharing over and over again.
We're certainly hoping the the Easter Bunny delivers books as well as eggs this year so hurry up, catch your copy today and avoid disappointing any hot-cross-book-loving-bunnies.
BEHIND THE SCENES:

Character Development:
Anna enjoys experimenting with different media and textures which she combines digitally. She draws inspiration from Soviet and American illustrators of the 1920's to 50's and is constantly inspired by the world around her, she particularly enjoys sketching the places, people and animals that she encounters on a daily basis.
Anna in well known for her charming character creations and here's a little sneak peek into the process involved in developing an engaging picture book lead.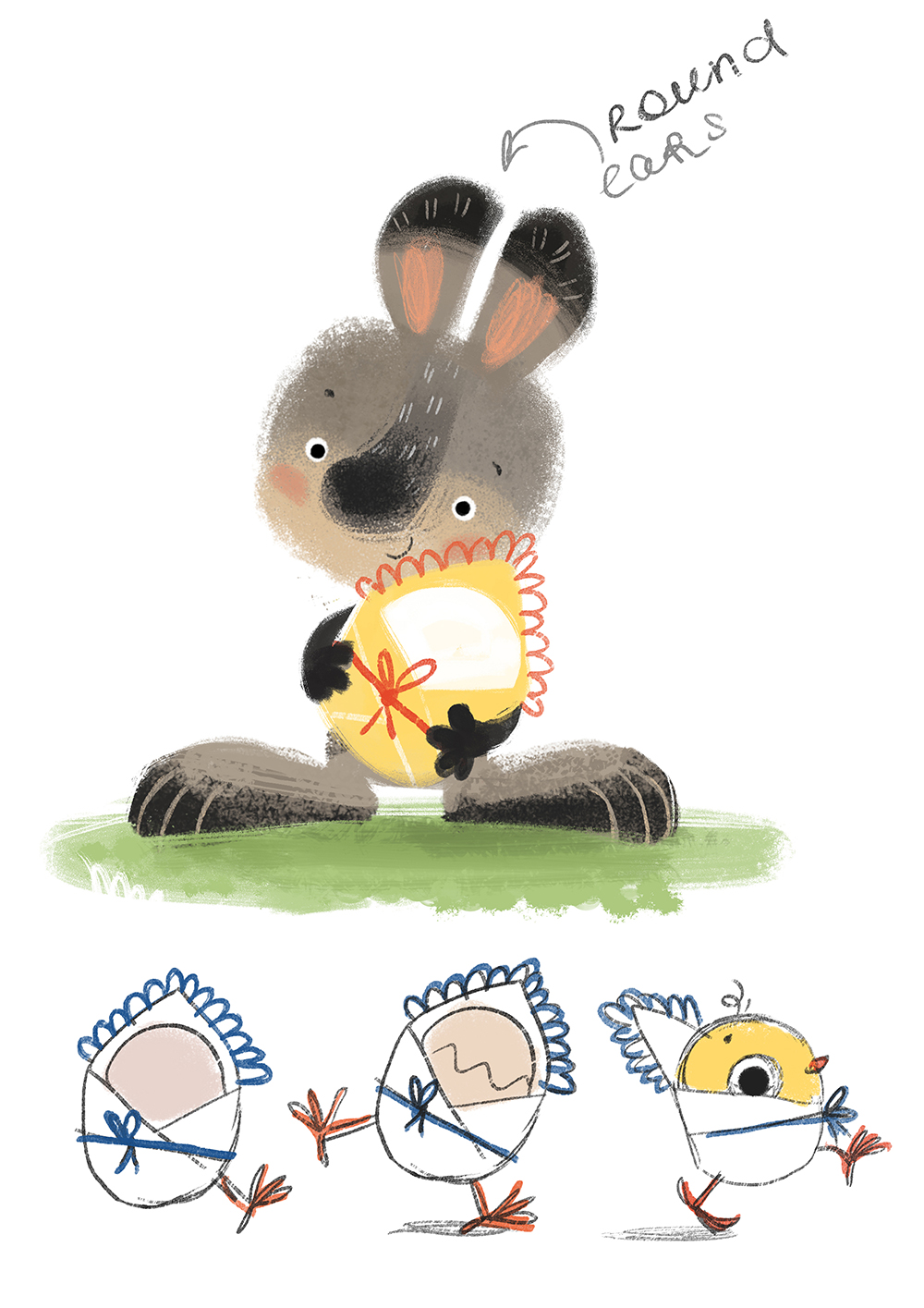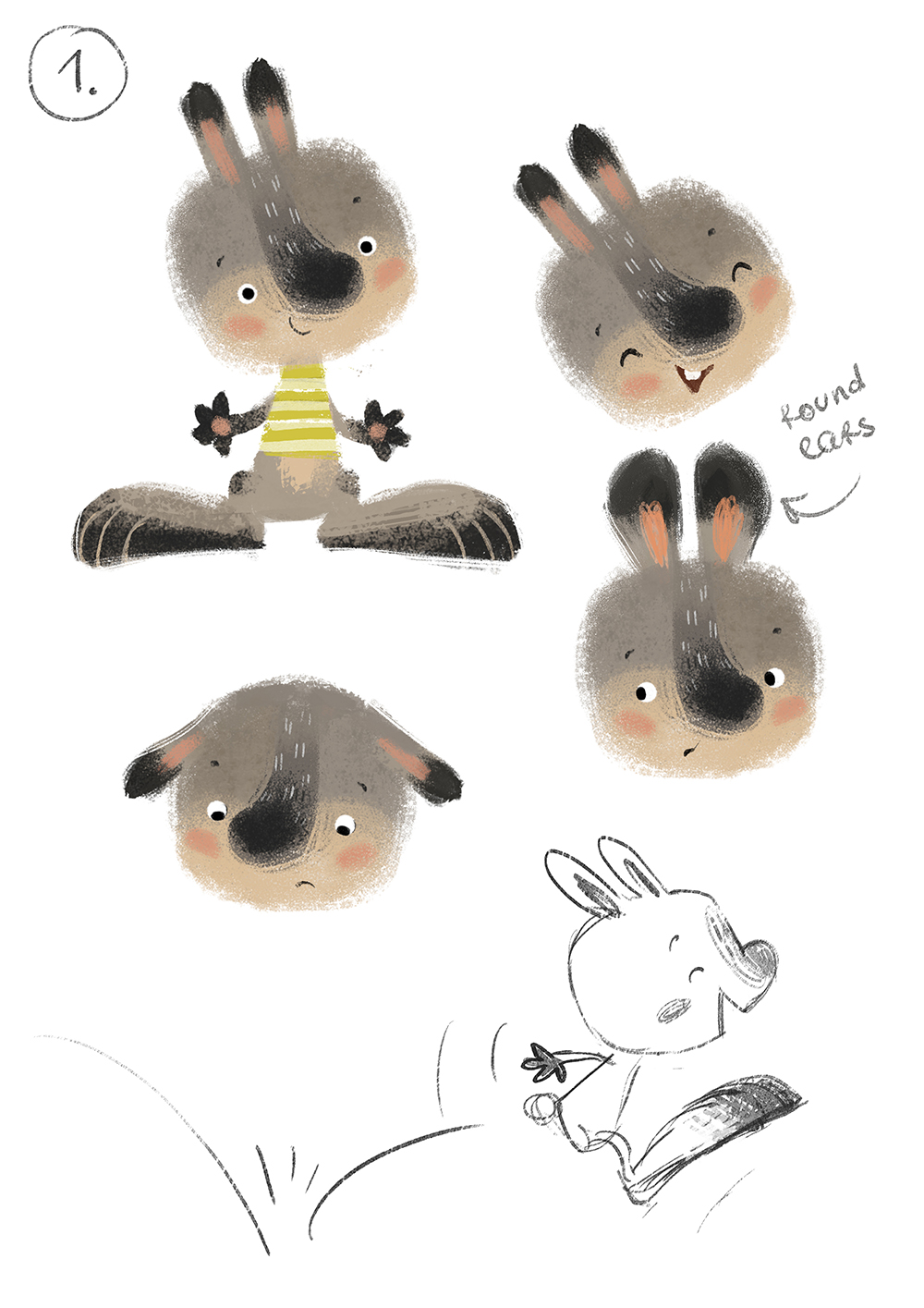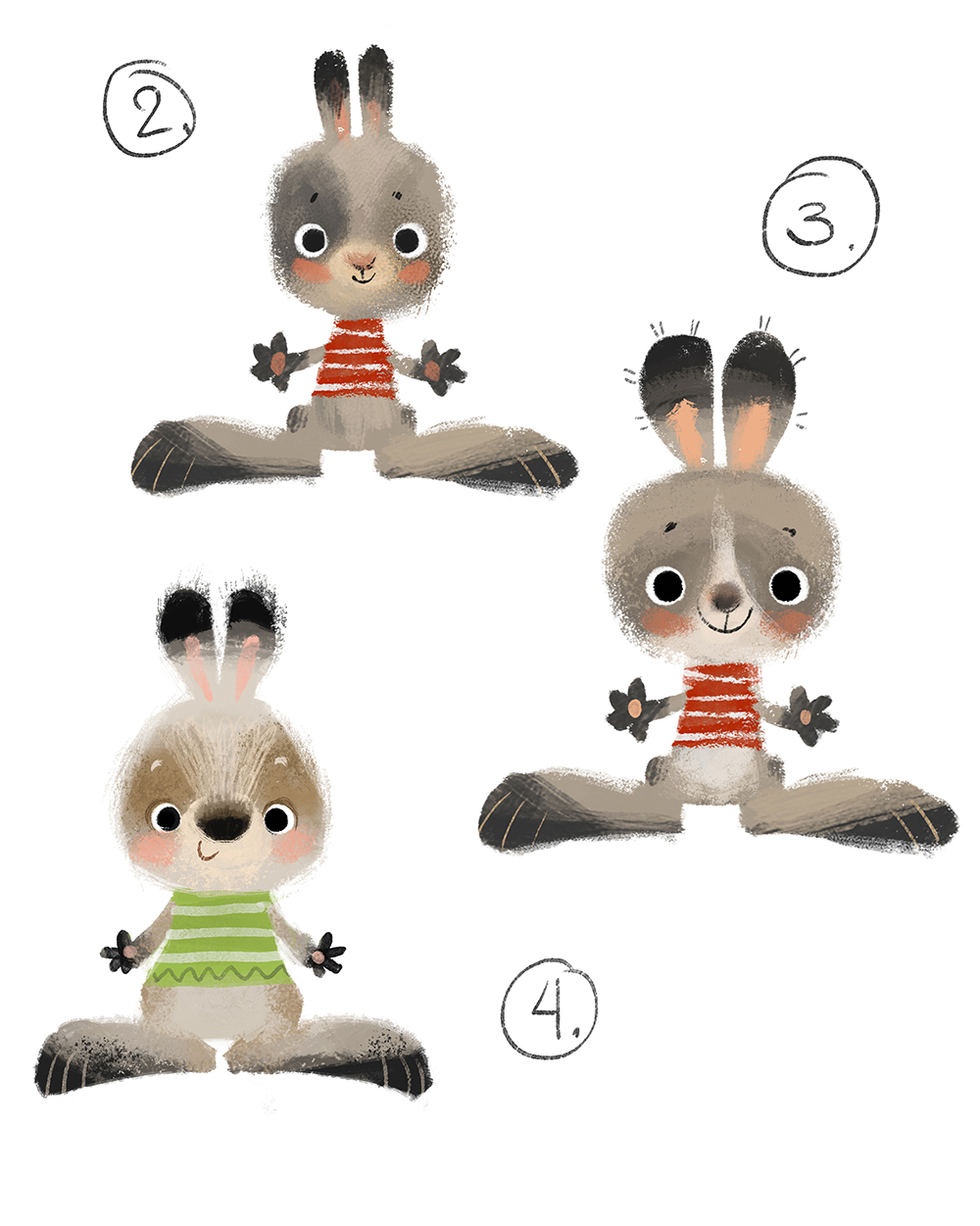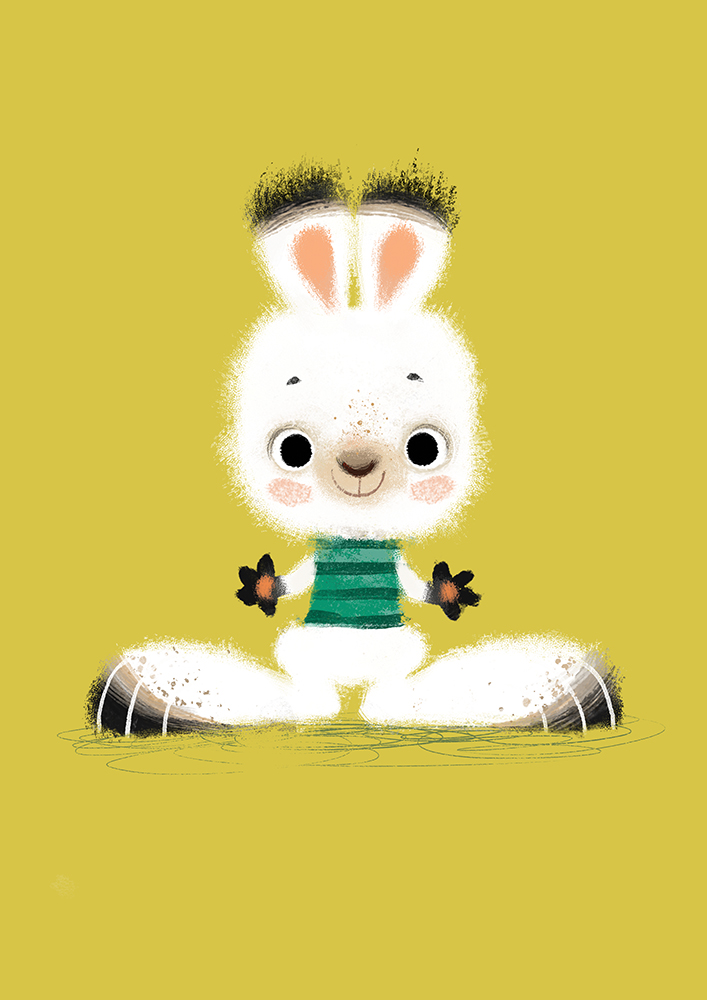 Visit Anna's website here, you can also find her on Instagram and Twitter!
We'd love to see photos of your little bunnies and their favorite Easter books, don't forget to tweet us @Arenatweet
Save
Save
Save
Save
Save
Save
Save
Save
Save