Ladies and gentlemen, earthlings, extraterrestrials, martians and space inhabitants, this is our final mission on our universal quest for space illustration. To finish on our intergalactic adventure, our final stop is the wonderful world of space stories. A recent article by Picture Book Den explains how we need more picture books about space for young readers, and two of our artists below were featured.
Firstly, we have Jonny Duddle's King of Space, the undoubtedly tyrannical Rex plans to be leader of the universe, and we watch his plans unfold.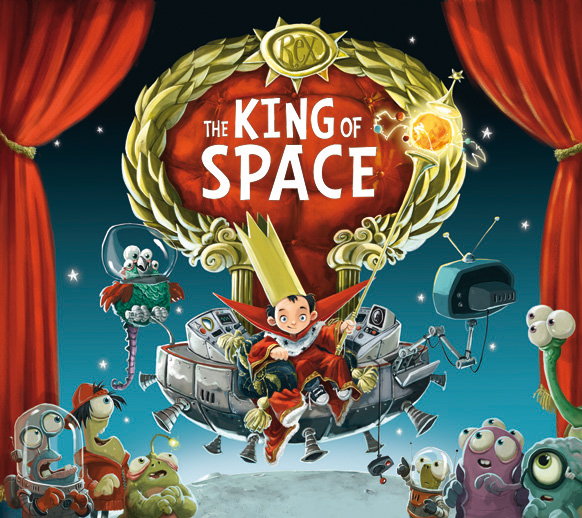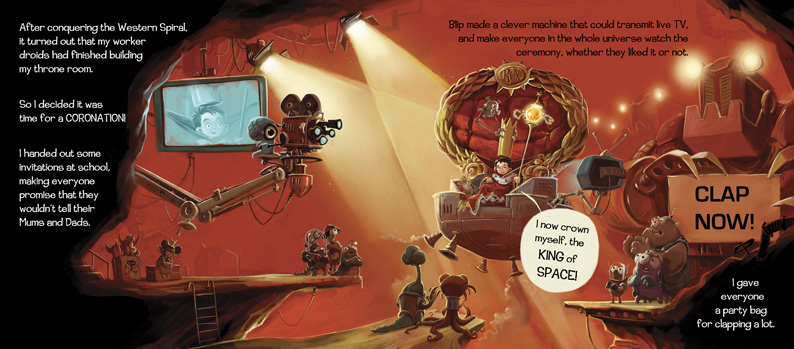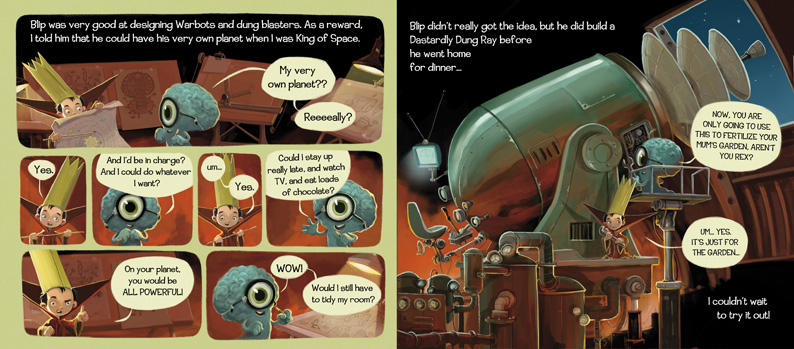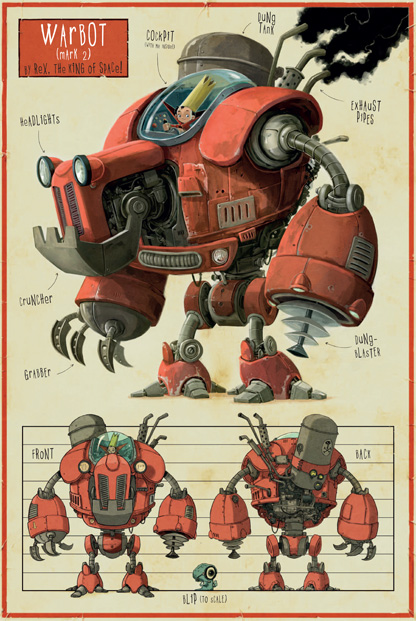 Secondly, we have Adam Stower with Mungo and the Spiders from Space, by Timothy Knapman, published by Puffin.
"Mungo's got a new book. This is the story it tells…It was just another day being the greatest hero in space for dashing Captain Galacticus when suddenly- he was caught by the fiendish Dr Frankenstinker!… Will Captain Galacticus escape form the treacherous web? Who will foil Dr Frankenstinker's dastardly plan?"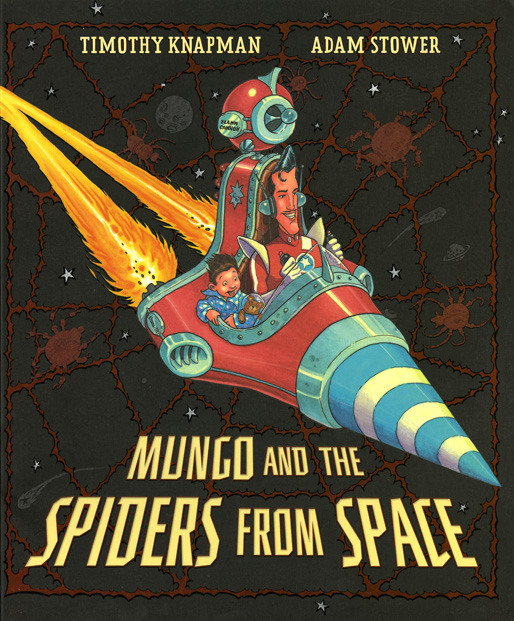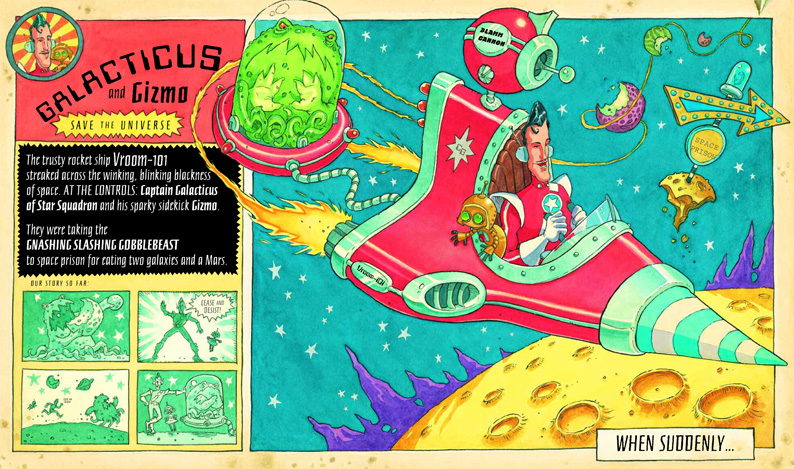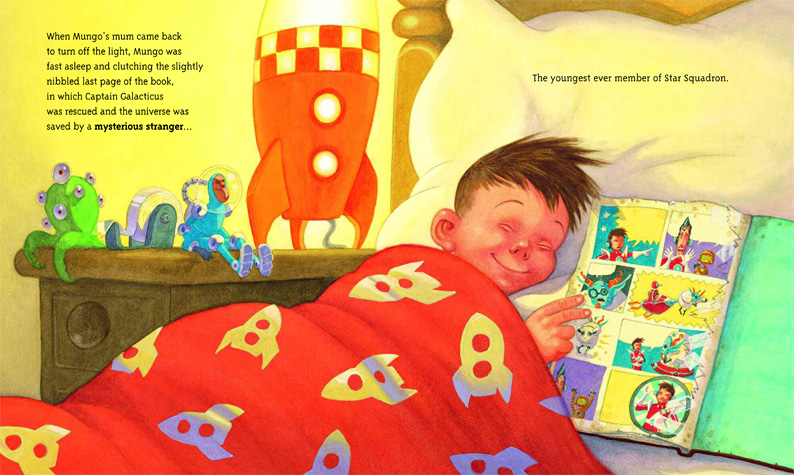 Our third space story is Simon Bartram's beloved character Bob. Bob is a man who travels to work every day in a rocket and keeps the moon clean and tidy. Some say all the mess is caused by aliens, but Bob knows that's not true, because there are no such things as aliens…
Bob Man on the Moon is the first in a series of Bob's adventures, take a look at some of Bob's other books below.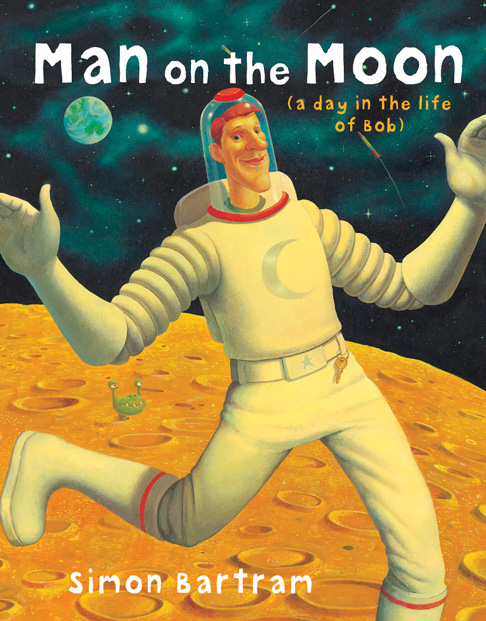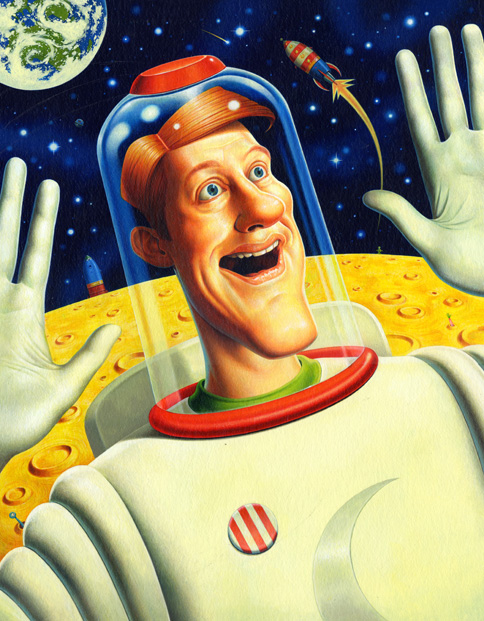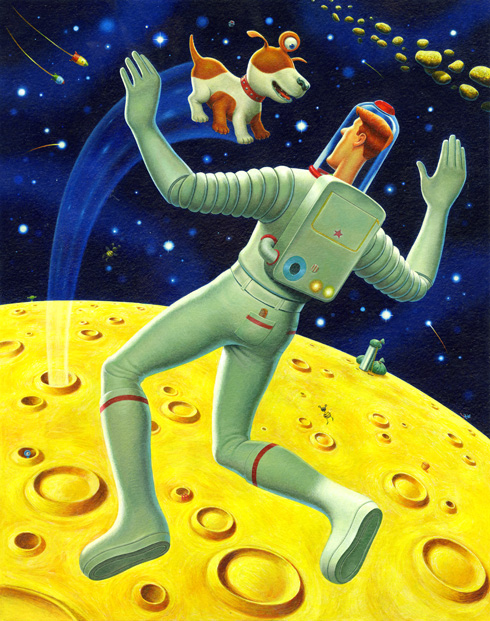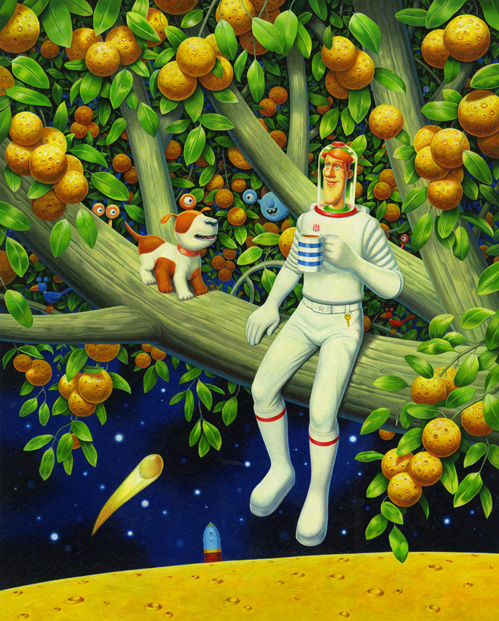 Lastly, let's not forget a space story that'll be in your orbit soon, Neal Layton's The Invincible Tony Spears, that will be out later in the year. When Tony presses a secret button in his kitchen, he is transported a whole new world, question is, can he be a space hero like Tim Peake and Major Tom?
Well cadets, we hope you have enjoyed our mission to find amazing space illustration, we're a bit spaced out now! Arena signing off, over and out.