[one_third]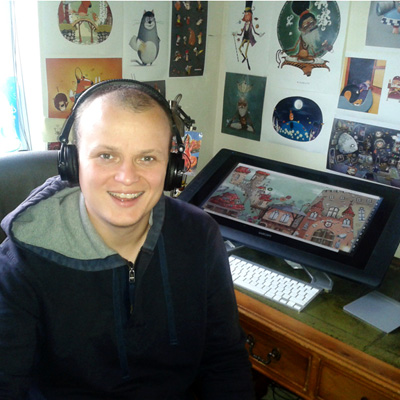 [/one_third]
[two_third_last]
Aleksei Bitskoff is an avid doodler and creates dream like worlds inhabited by a cast of little monsters and patterns that come from his subconscious mind. We learn how he developed his unique world and he gives us an insight into his dreams and aspirations for the future.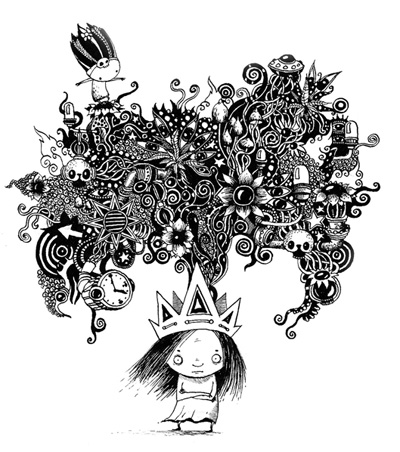 You are a keen traveller, do you think this enriches the content of your work? Where in the world would you most like to explore?
Travelling is an amazing way of exploring your own mind, a kind of meditation in action, a journey which makes you a different person at the end. Sometimes I take my laptop and drawing tablet so I can work from a different location. My next adventure? The Amazon rainforest or Malaysia, to visit my brother Alexander (creator of our Ickypen studio).
Your black and white line work is incredibly detailed, do you think this stems from a childhood spent doodling and do you prefer working in black and white or colour? Do you still doodle everywhere?
I spent years doodling, inventing new line curves, subconsciously developing some sort of visual language which I would later use to communicate my thoughts and ideas. This language actively shapes the reality I live in. I was doodling in class at school, college and then on my day job. Our lives are quite detailed, although we tend to focus only on a few things and I think my detailed artwork reflects life in a certain way. I believe that an illustration has to pass an emotion, story, life, dreams and experiences.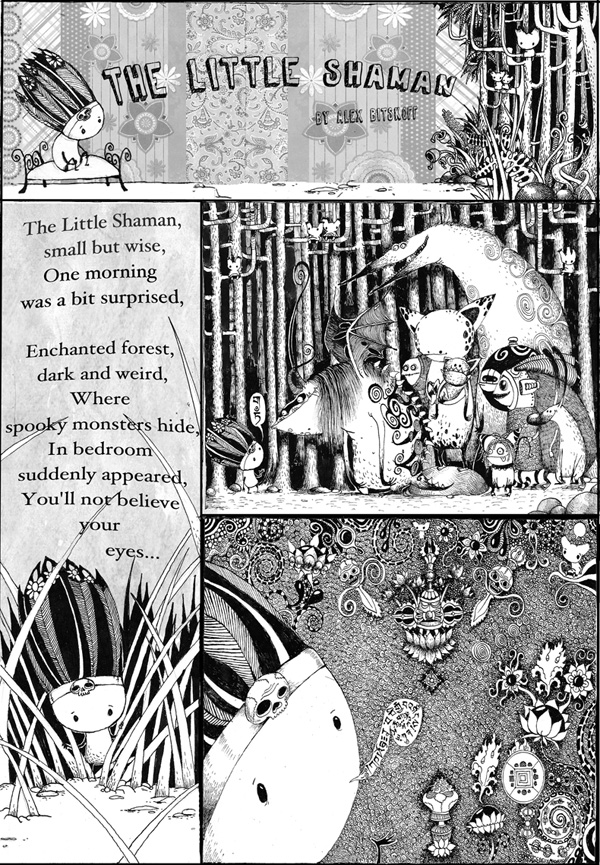 Do you think we should see more illustrated fiction for both adults and children and did particular illustrators inspire you as a child?
Definitely. Something that is created with imagination and skill would always inspire kids and adults. We should see more interesting and better illustrated fiction artwork. During my childhood in eighties Soviet Estonia, kids had a limited access to good illustrated fiction books. I was inspired by Tove Jansson's Moomins, by Ivan Bilibin's illustration and many other artists including Modigliani.
If you could collaborate with one author/illustrator/musician/artist, who would you choose and why?
Oh, there are so many amazingly creative people who can teach you something. Tim Burton, I always loved his creative approach to things. Shaun Tan is a great artist who pays attention to detail. Japanese composer, Joe Hisaishi, can tell stories with his music. I'd also love to work with director Hayao Myazaki, he and his animation studio Ghibli has opened a door to the innocent world, the imaginative dimension of childhood and he is able to introduce that amazing world to others.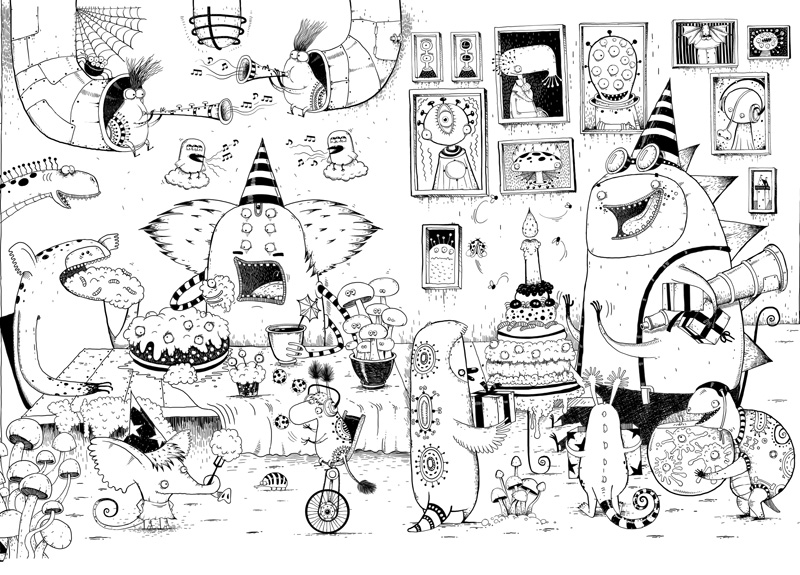 Do you think the way on which you work has evolved and changed over your career?
Yes, I think my work had evolved. I illustrated my first book when I was 18, I had to do a number of black and greyscale illustrations with a marker pen on paper. From my point of view today, this art was naive and simple, but it looked lovely in print. I worked mostly with marker pen, calligraphy pen and with ink on paper. It was a time of handmade stuff without any digital alteration. In the summer of 2011 I moved to London where I got an extra set of tools for my work – the Wacom tablet and Mac. I could work faster and be less messy, play with light and shape easier and have access to different textures. There is no doubt to me, that technology is a creative took which can expand our creative possibilities. It is also an amazing thing to see now that such evolution of art is happening in real time.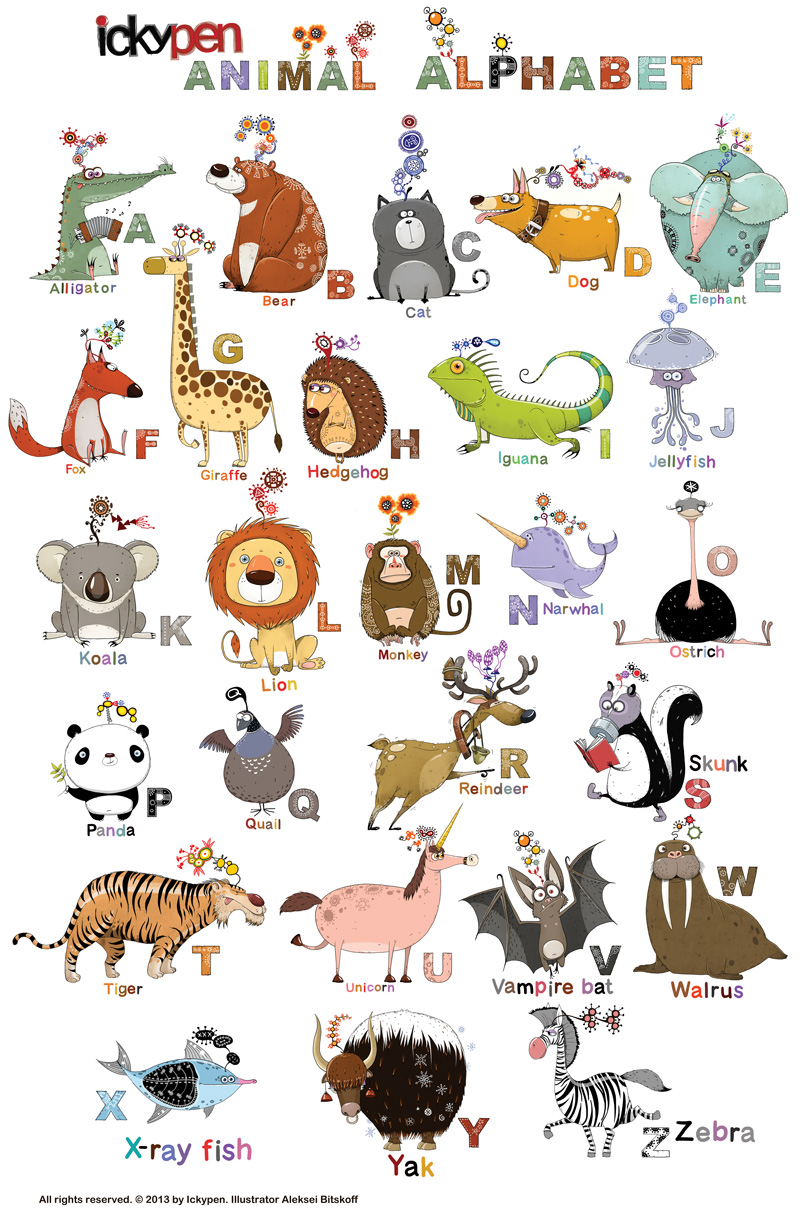 Could you give us three top tips for creating our own imaginary friends?
Inspire yourself! Look up other artists, cartoons and animation series. Mix the ideas and you will see infinite possibilities for creating your own characters.
Just take pen and paper and start doodling. I often watch TV series or internet podcasts while drawing.
Think of a character made out of many different elements. It is something like fine culinary – with a number of different ingredients you are creating one tasty dish, one individual character with the story behind.

With the increasing influence of social media and the internet on the illustration industry, do you think keeping a blog has been useful in promoting your work and communicating with your fans?
Internet is vital for sharing my work with thousands of people instantly. I can't see myself without technology.
[/two_third_last]