Adam Stower has been busy with his digital brushes illustrating the latest in the Worlds Worst series. The Worlds Worst Monsters published by Harper Collins this week.
Following on from the number 1 bestselling book The Worlds Worst Pets, David Walliams brings us a world full of horrendous monsters, the book is jam packed with ten monsterous stories and full of glorious full colour illustrations.
Bat Baby is a story of a new baby brother who joins his vampire family and ogre of a sister.
An ancient ghost is uncovered from his resting place when his manor house is turned into a theme park in The Ghost of Nightmare Park.
In My Mother is a Zombie the Zombie Apocalypse threatens family life until aliens prove an even greater threat.
Poor little orphan Sally suffers the horror of her cruel Grandmas until the Creature From the Black Pond makes friends with her.
In the topsy turvey world of The Legend of Wolfwere penpals Buster and Wolfy learn to get along no matter what they look like on the full moon.
Arthur solves the mystery of Baskerville School in the Curious Case of Miss Gorgon who hid her evil snakes under a clever disguise.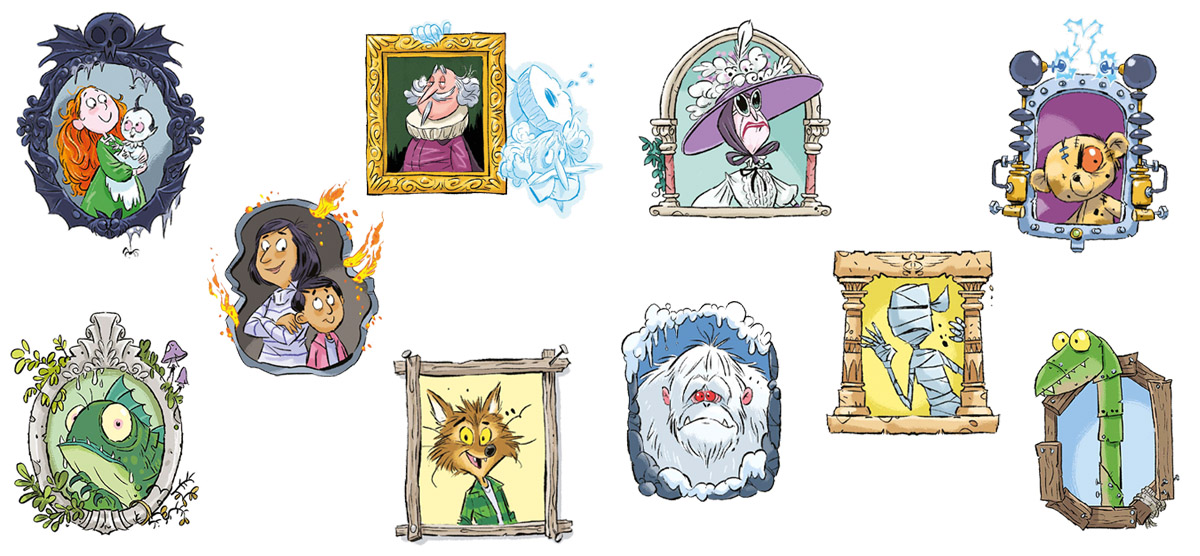 Mary's toy bear was cruelly disfigured by her mean brother Percy and Dr Frankenstein is taught a lesson by the fierce monster Frankenteddy.
In the story of Mummy the Mummy, Jess's birthday is a nightmare at the museum as the ancient Egyptians curse the visitors.
The rare creatures of Blunderbuss Manor have a new friend to join them as Nanny welcomes the Abominable but nice Snowman to the team.
And finally, The True Story of The Loch Ness Monster is revealed to be a beautiful mythical dragon.
These hilarious stories will make you laugh out loud and we hope that it's a monster hit with children young and old.
Adam Stower can be found on Instagram, occasionally hanging out with David Walliams.
The Worlds Worst Monsters can be bought from all good bookshops and major online retailers.