Where do ideas come from?
We invite you to enter the wonderful world of Aleksei Bitskoff who is literally bursting with ideas: monsters, aliens & wizards, robots and shroom-bots, shamans, and critters of all kinds. Sit back and enjoy his cast of characters as they appear before our eyes from the pages of his sketchbook…
You can see more Aleksei's time-lapse videos over on his website HERE, and follow him on Instagram HERE.
NEWS JUST IN…
This beauty has just landed on our desk packed full of Aleksei's illustrations – Life of Riley: Beginner's Luck written by Simon James Green is published by Scholastic on 3rd September.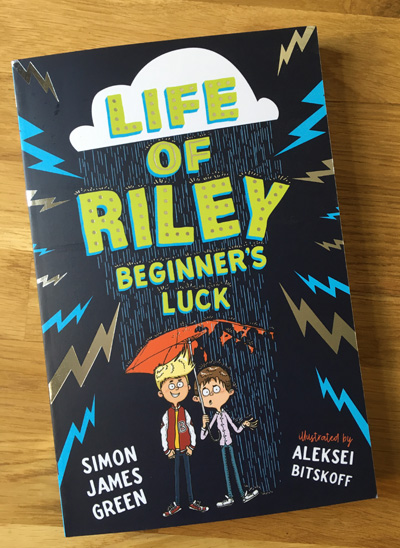 Riley is not having a good week, bad luck seems to follow him and his life becomes a catalogue of disasters from wetting himself on stage during a school show, accidentally supergluing himself to his classmates to flooding his house and losing class 4's pet rabbit! New kid on the block, Brad "super-cool" Chicago for some reason wants to be Riley's friend! Can Riley get rid of the curse before Brad discovers he's a walking disaster?
This is a laugh-out-loud adventure about a ridiculous amount of bad luck and one boy's mission to get rid of it… Being cursed has NEVER been so funny, thanks to Aleksei's hilarious illustrations.