Congratulations to Thomas Flintham and Pamela Butchart winners in the 6-8 category for A Monster Ate My Packed Lunch.
Celebrating Laugh Out Loud funny books for children the LOLLIES are sponsored by Scholastic.
The awards ceremeny was screened virtually to schools today, with Micheal Rosen introducing the awards which started in 2015 and hosted by author Ella McLeod. You can see her here on this screen shot introducing A Monster Ate My Packed Lunch published by Nosy Crow. Pamela and Tom have been shortlisted before for this award in 2018 for their book, There's A Werewolf in my Tent, so it's extra special to have won this year.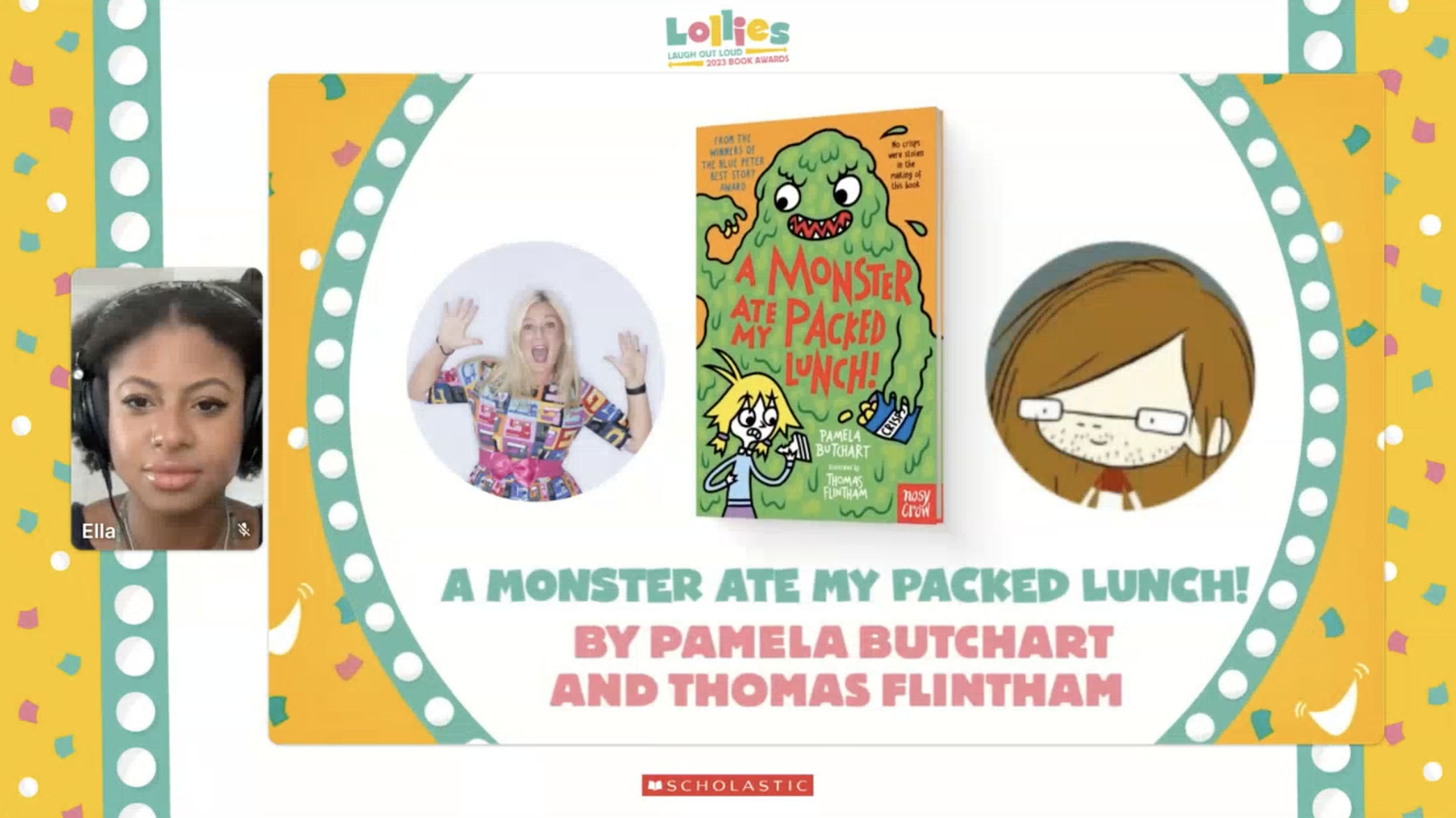 This is Tom accepting the award and he's very pleased indeed. He said,
"A big thank you to everyone who voted for us ❤️ We love working on these books and it means the world to know the readers enjoy them too :-) Thank you"
Congratulations to all the authors and illustrators of the shortlisted books, who bring reading pleasure and laughter to children and special congratulations to all the winners.