A Monster Ate My Packed Lunch
A brand-new comedy feast from Thomas Flintham and Pamela Butchart
Fresh from the fridge we are delighted to present to you the 11th title in the award winning 'Baby Aliens' series published by Nosy Crow.
A Monster Ate my Packed Lunch! written by Pamela Butchart and illustrated by our very own Thomas Flintham hits the bookshelves now and makes a fabulous addition to this best-selling series for independent readers.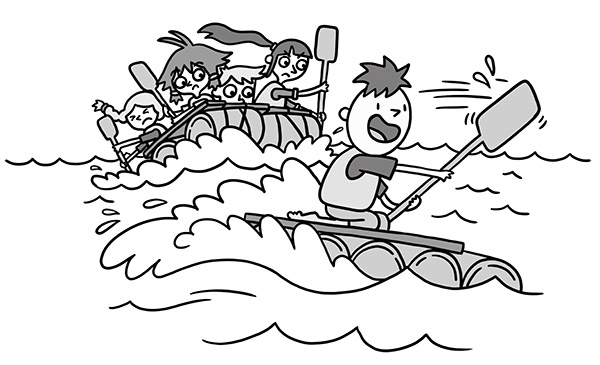 Filled with chaotic craziness and comic capers this hilarious, school-based adventure is packed with drama and hilarity. Izzy and her pals are thrilled when they hear they are going for a school trip to the big lake, but their excitement soon turns to panic as the discover a very hungry monster is on the loose and looking for a tasty packed lunch.

A Monster Ate my Packed Lunch! is beautifully illustrated throughout with comic style line illustrations by Thomas Flintham inspired by his love of comics, films and computer games. Tom is based on the coast where he works digitally on a variety of projects including his bestselling Press Start series.
"Adventure, humour and imagination" – The Sunday Times (The Baby Aliens Series)
A Monster Ate My Packed Lunch! is OUT NOW – have a sneaky taster by clicking HERE
NB: No crisps were stolen or eaten during the writing of this news article.
Together the gang has seen off Yetis, Demon Dinner Ladies and Vampire Rats, but can they cope with Camp Mentors' monster? As always in this hugely popular series, the story is laugh-out-loud funny, the humour driven by Butchart's exuberant imagination and perfectly captured child's-eye-view of life. Packed with illustrations by Thomas Flintham, this is just right for newly confident readers. Andrea Reece, Love Reading 4 Kids
Follow Thomas on Instagram and Twitter or view his online portfolio HERE. For more information regarding working with Thomas please email info@arenaillustration.com