Hooked on Books is a stunning addition to any child's picture book shelf.
Written by Margaret Chiu Greanias and illustrated by Kristyna Litten publishing with Peachtree Press this summer.
Pearl just wants to read her book in peace, but the other fish won't leave her alone!

Pearl can't wait to dive into her new book, but the other sea creatures keep interrupting and nothing she does will keep them away—not hanging signs, not hiding under the seaweed, nor swimming away to a shipwreck. So Pearl plucks up her book and swishes down, down, down for a distraction-free place to think and to read. But just as she settles back in, here comes a light show from the comb jellies! GAH! What's a poor fish got to do for some quiet alone time?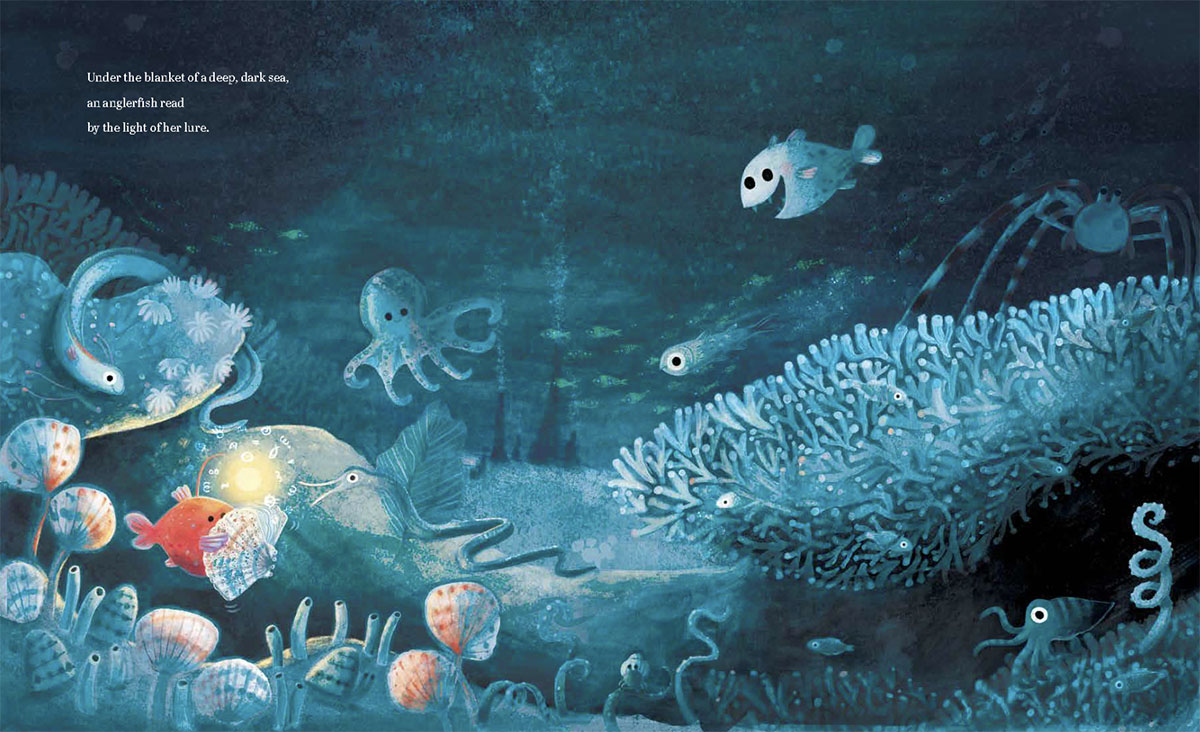 Little ones who struggle to focus in busy environments will relate to Pearl, a grumpy anglerfish, as she searches for quiet in this funny and gentle reminder about establishing healthy boundaries and respecting personal space.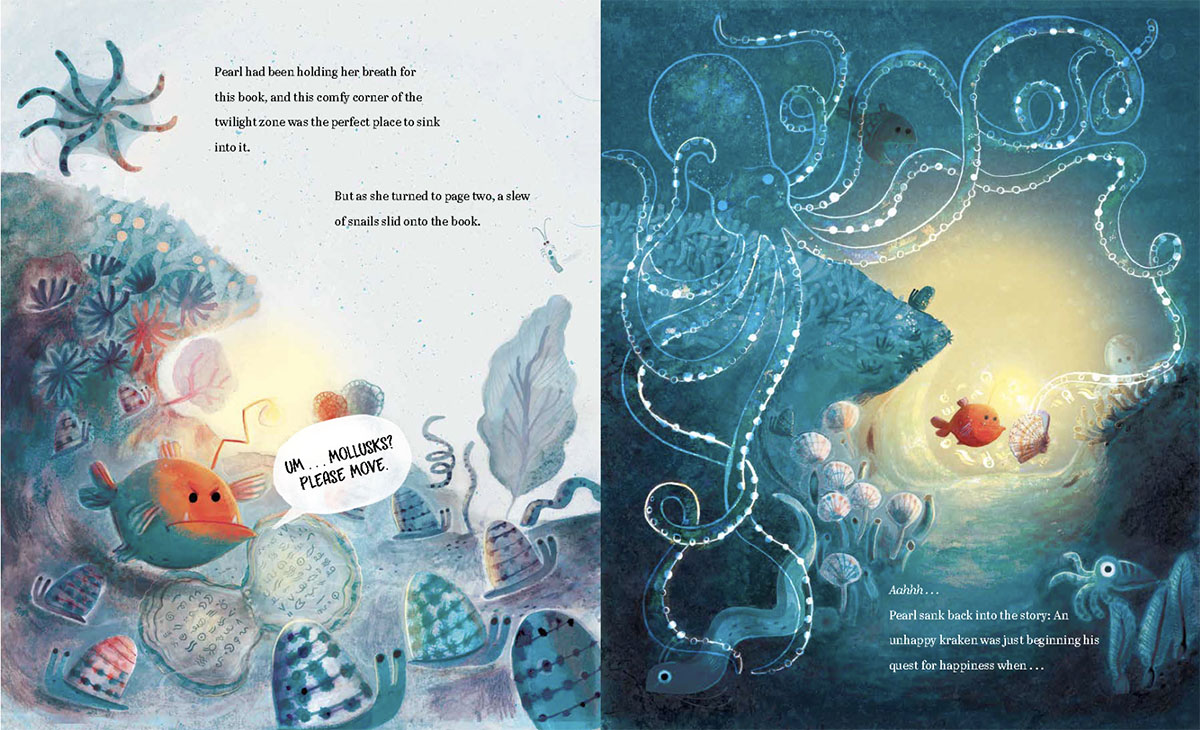 You can pre-order this title HERE
Kristyna said,
"There are LOADS if fascinating deep sea creatures and I had a fun drawing them all. I still make all my textures by hand using inks, crayons and sometimes by mono-printing. I made and used a lot while illustrating this book especially for the ocean floor and hydrothermal vents."
You can see more of the gorgeous artworks over on Kristyna's Portfolio
Something to look ahead to, which we are rather over excited about is Around the World in 80 Dogs publishing in September this year with Welbeck. The most pawfect read for fans of canines large and small.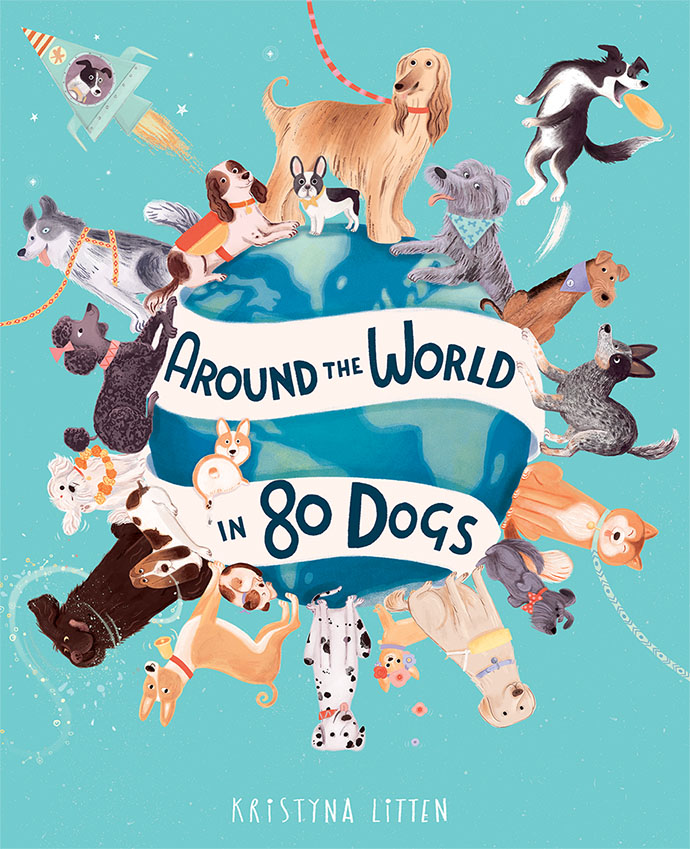 What is the oldest breed of dog? Can dogs sniff out illnesses? Which breed has six toes? Including a stunning central gatefold that opens out to reveal all 80 dog breeds and where they come from, this book is a visual celebration of the huge variety of dogs found across the world, from those you already know and love to those that may surprise you. As the book takes the reader on a journey around the world, it reveals dogs with the most important jobs, breeds with unusual features, record-breaking dogs and more.Focus spreads will explore subjects such as the canine family, dogs' superpower sense of smell, and how dogs became man's best friend.
You can pre-order this title HERE
We are so very proud of Kristyna and all her hard work, we can't wait to see these books on the shelves and we hope you enjoy them too.