Enter a world of superheroes and villains in this action-packed comic caper from No.1 bestselling author David Walliams and award-winning illustrator Adam Stower, get ready to meet Robodog: the future of crime fighting!
After collaborating on the best-selling fiction book Spaceboy published by HarperCollins Children's Books, David Walliams and Adam Stower quickly sprang into action to create their brand new adventure Robodog publishing 30th March.
Welcome to the city of Bedlam. Enter if you dare! Bedlam is one of the most dangerous places on Earth – home to a host of wicked villains. Nothing and nobody are safe from these evil criminals. The city needs its own superhero to defeat the supervillains.
But who? Robodog
Dogs make perfect partners for the police, some breeds can wrestle robbers to the ground. Some can follow the scent of criminals on the run. Some can bark at baddies. But what if one dog could do all of those things and more? It could be the greatest police dog of all time.
Join the Chief and Professor and a host of great canine and feline characters, aka dogs and cats and of course robots, in this action-packed, fully illustrated comic book style adventure.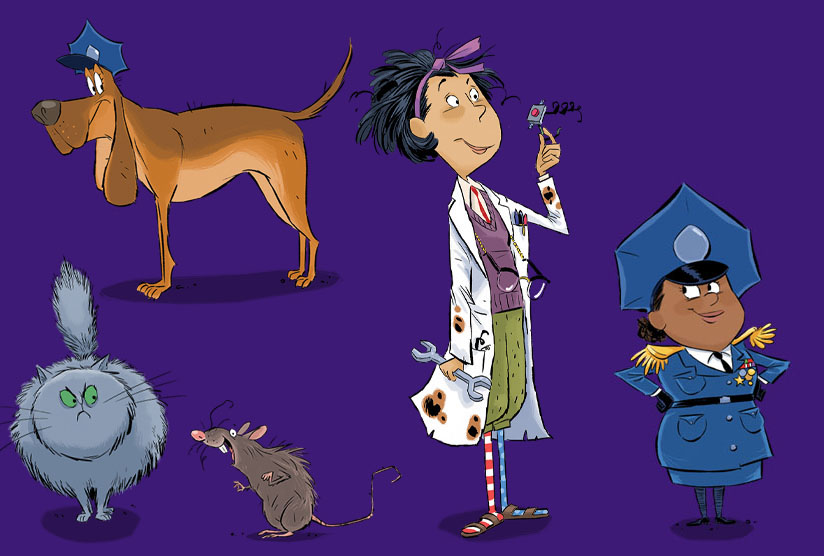 The newest recruit at the Police Dog School and supercharged for adventure. But can he stop the most feared villains in Bedlam, and their evil plans to ruin the city?
This high-octane action-packed, illustrated adventure will have readers pinned to their seats, dashing through the chapters and desperate for more!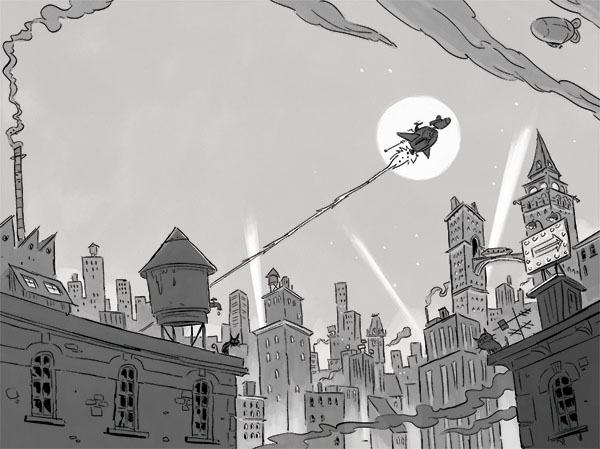 Don't forget to pre order a copy of Robodog HERE OR why not try to catch- the dynamic duo in real life at one of their three exclusive half term events at Toppings and Co on the 11th April at 11am, Waterstone's Piccadilly on the 12th April at 2pm and Book Nook Hove on the 14th April at 11am. Ticket holders will receive a FREE goody bag! BOOK HERE
Adam Stower's skill for creating humorous, characterful line illustrations which perfectly capture the words on the page is unfathomable, Adam has quickly become a much sought-after talent in both the worlds of fiction and picture books.
You can find Adam on Instagram where you'll see lots of exclusive behind the scenes content, sneak peeks and time lapse illustration videos. You can also view Adams amazing online portfolio HERE!
For more information regarding collaborating with Adam please email info@arenaillustration.com