... to dash our hopes and fail our expectations!
We are primed and ready to maraud the bookshops in search of the next mayhem filled Viking adventure from Francesca Simon and Steve May. Two Terrible Vikings and Grunt the Berserker, is published this month by Faber and Faber.
It's not easy being the WORST at everything! Hack and Whack are the very worst Vikings in the village - until a fierce and stinky berserker moves in - NEXT DOOR! WILL the brand-new school help the twins outwit this villain and his vicious dog, Muddy Butt? And will Twisty Pants, Dirty Ulf and Elsa Gold-Hair help vanquish this foul fiend? This story is the follow up to the pairings first best-selling fiction title Two Terrible Vikings which received rave reviews.
We absolutely adore Steve's absurd and hysterical illustrations, you'll be ducking and diving to avoid random objects flying off the pages. His confident and character-filled creations truly bring these books to life in a way which will enthral and delight young readers.
Steve talks about his second collaboration with the brilliantly funny Francesca Simon:
"In this new book I also got to draw the terrible (& rather stinky) Grunt The Beserker, his huge vicious dog Muddy Butt, Pecky Pecky the fiercest chicken in the Viking world & a plethora of angry puffins too! I frequently found myself laughing out loud when realising Francesca's hilarious text which is always a VERY GOOD THING!"
Here are a few of our favourite's, we hope you enjoy them as much as we do.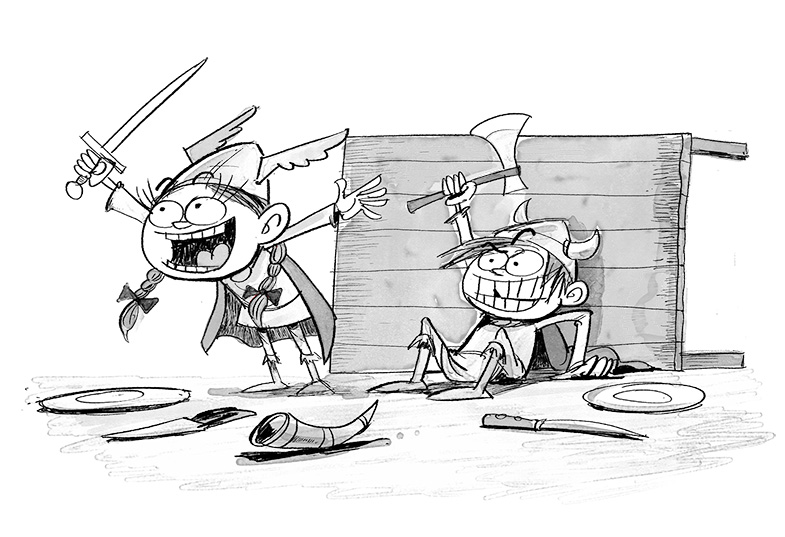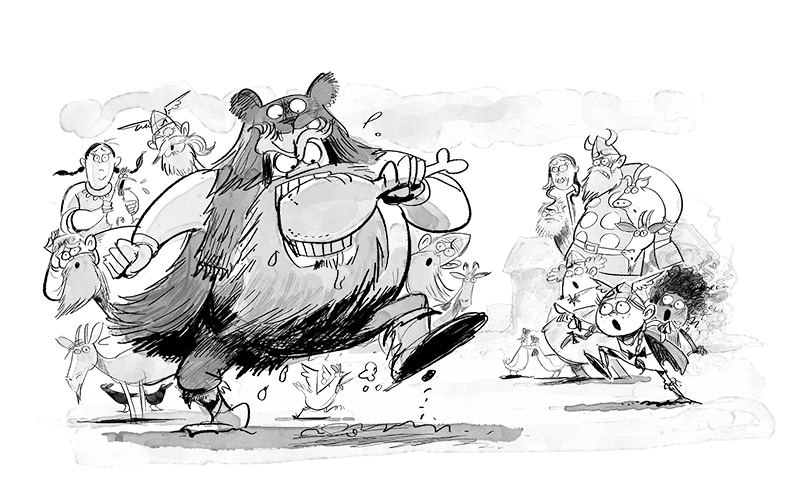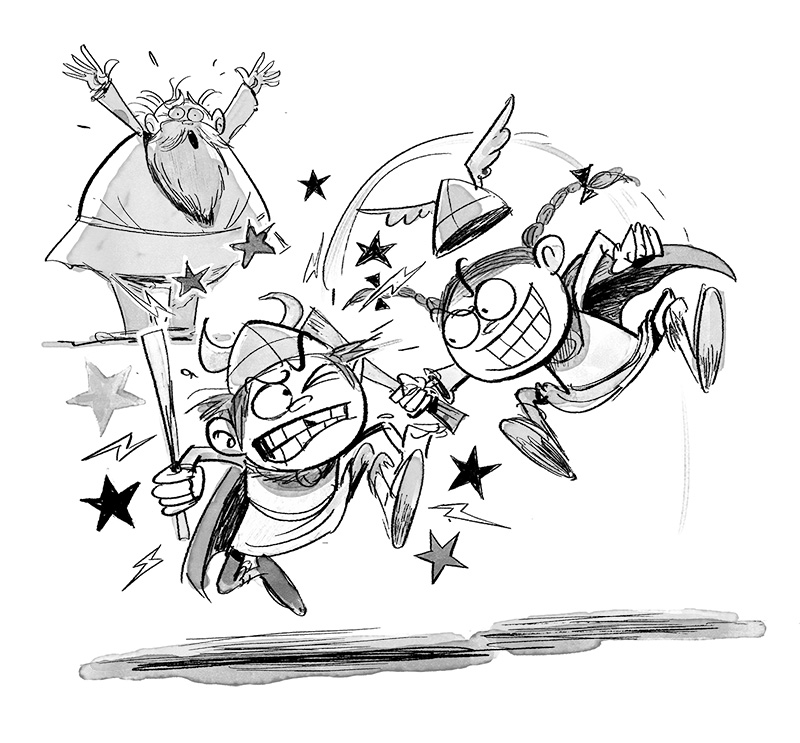 'As joyously anarchic as Horrid Henry.' Cressida Cowell 'A great new series for early readers.' BookTrust
'A wonderfully absurd, anarchic romp.' Sarah McIntyre 'Immensely appealing to children of five and up.' Literary Review
Wrangle yourself a copy of Two Terrible Vikings and Grunt the Berserker HERE.
You can catch Steve and Francesca in real life by heading to their amazing event in London on the 12th Feb on the South Bank of the river Thames as part of the South Bank Festival - An event sure to be packed to the rafters with mischief and mayhem, probably a lot of shouting AND plenty of signed books to snap up!
You can see more of Steve's illustrations from Two Terrible Vikings and Grunt the Berserker HERE. Visit his online portfolio HERE.
Or drop us a line here info@arenaillustration.com