Kristyna Litten, Putting the OOH in SPOOKY this Halloween
The leaves on the trees are beginning to burnish in golden hues and the wispy chill in the air means only one thing, autumn is in full swing and that in turn means we can officially celebrate the spooktacular Halloween themed artwork recently created by fabulous Arena Illustration creative Kristyna Litten.
Taking a joyous leap away from the norm, these brightly coloured, jolly, repetitive patterned creations bring a fresh and vibrant take on the traditional. Featuring googly eyed arachnids perched in bejewelled webs, barmy bats beaming as they buzz through a wintery sky and a gaggle of wonderful kittens creating all manner of chaos in a pumpkin patch.
The rich pink, purple, orange and blue pallets used in these beautiful designs reflect autumnal sunsets, fireworks, bonfires, and all of the other rich colours we sometimes forget as the nights draw in. With a keen interest in fashion, Yorkshire based illustrator Kristyna has clearly created something here which would make the most fabulous opulent fabric, or even lovely wrapping paper, we can certainly see these charming characters appearing in stories of their own. We think you'll agree these illustrations bring a delightful upbeat twist to a traditional theme.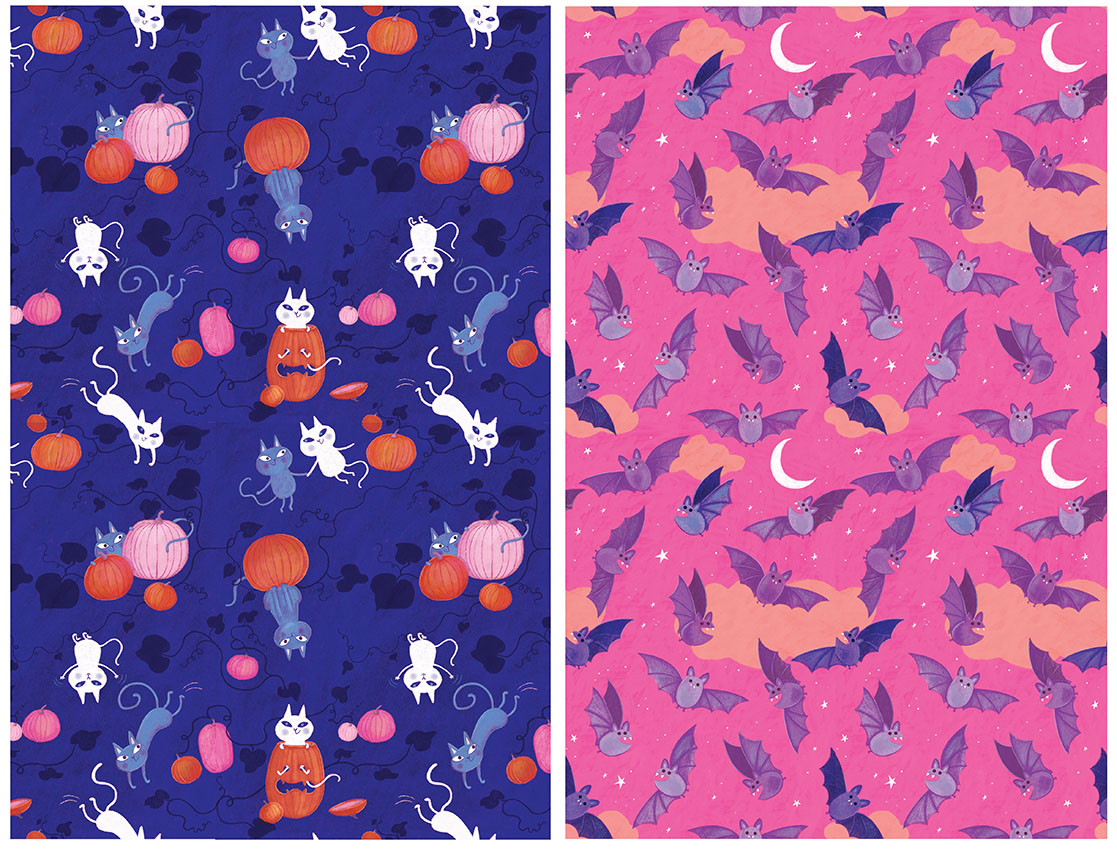 You can find Kristyna on Instagram and Twitter and you can view her amazing online portfolio HERE.
For more information regarding collaborating with Kristyna please email info@arenaillustration.com