The Wayside School series by renowned award-winning author Louis Sachar has been expertly re-imagined with brand new illustrations on the cover and internally by Aleksei Bitskoff. All four books in the series have just been published in paperback by Bloomsbury.
There has been a terrible mistake. Instead of having thirty classrooms side by side, Wayside School is thirty storeys high! (The builder said he was sorry.) Perhaps that's why all sorts of strange and unusual things keep happening - especially in Mrs Jewls's classroom on the very top floor.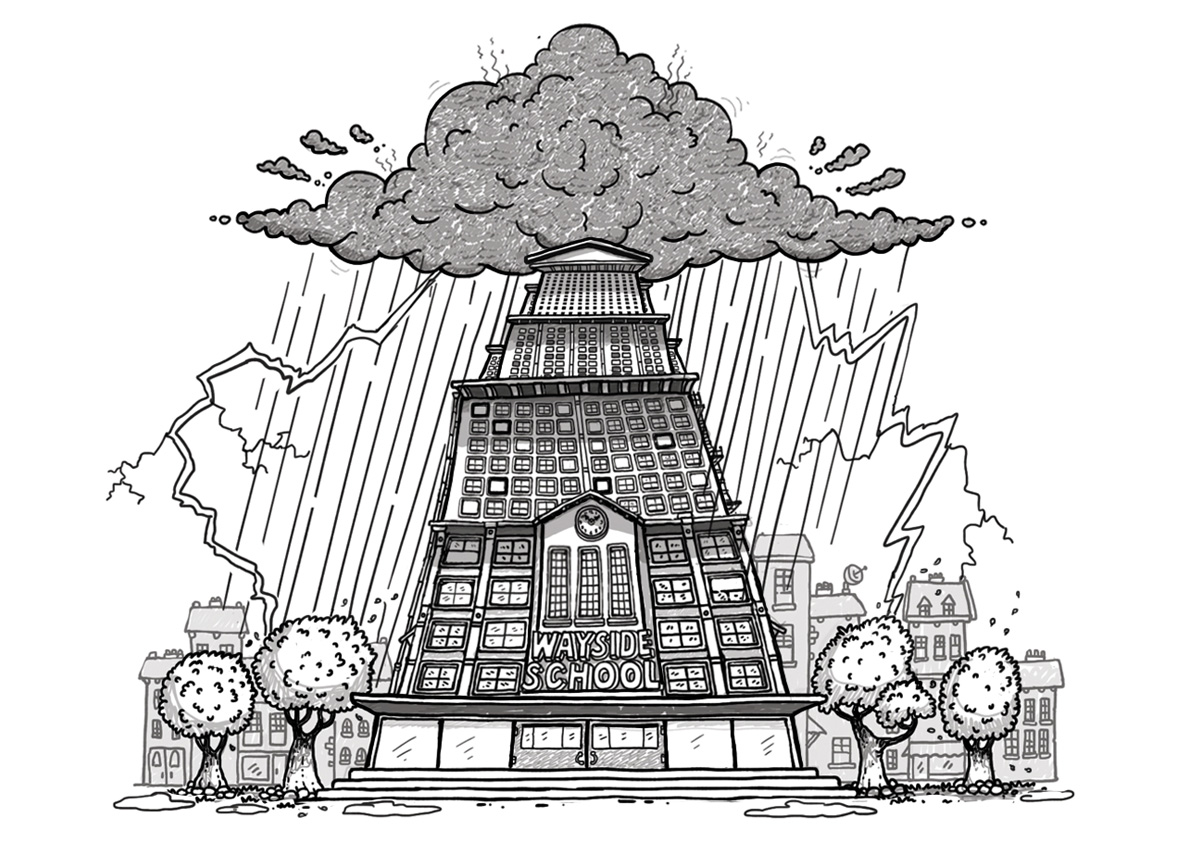 Everybody loves an hilarious school-based drama and this series delivers in bucket loads. From top to bottom, Wayside is packed with quirky and hilarious characters who are all brought to life in these new editions with delightful illustrations by Aleksei Bitskoff throughout.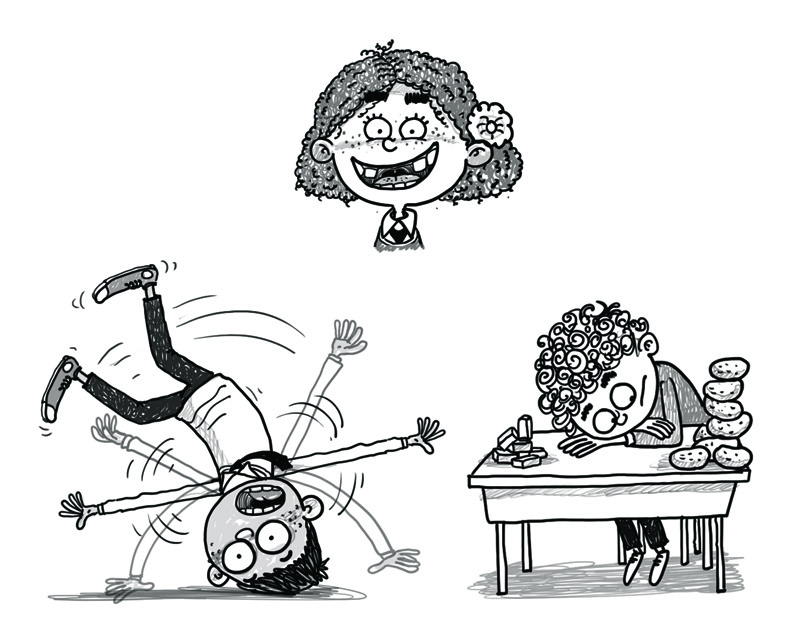 The first book in the series, Sideways Stories from Wayside School introduces us to the mixed-up mayhem of Mrs Jewls's classroom on the thirtieth floor. There's the terrifying Mrs Gorf, who gets an unusually fruity comeuppance; Terrible Todd, who always gets sent home early; and Mauricia, who has a strange ice-cream addiction. Meanwhile, John can only read upside down, and Leslie is determined to sell her own toes. Take a look at Aleksei's illustrations for this title HERE.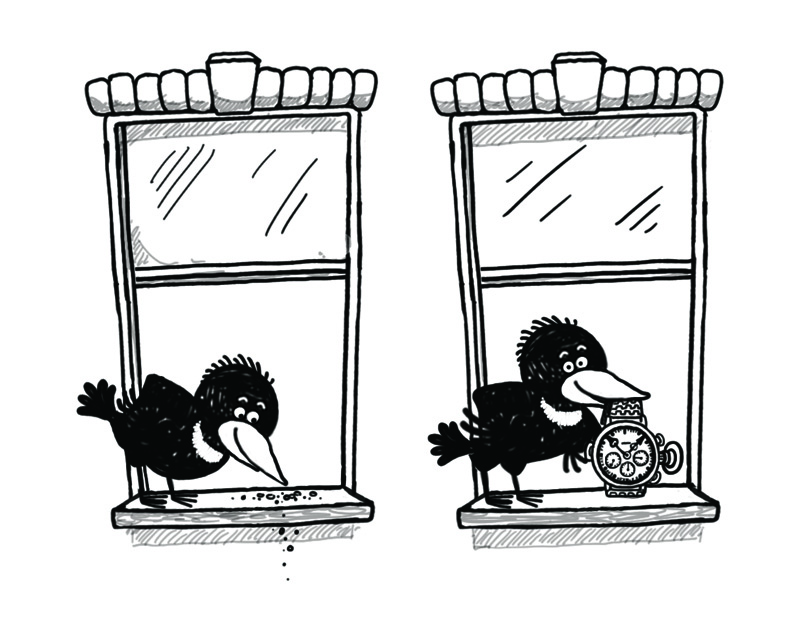 There are twenty-nine kids in Mrs Jewls's class on the thirtieth floor, and Wayside School is Falling Down is about all of them: there is Todd, who is in trouble every day, until he gets a magic dog; Paul, whose life is saved by Leslie's pigtails; Ron, who dares to try the cafeteria's mushroom surprise; and all the others who help turn each day at Wayside School into one madcap adventure after another. Enjoy more of Aleksei's wacky illustrations from the insides HERE.

When a substitute teacher is called to stand in for Mrs Jewls, it can mean only one thing - strange things are going to happen in Wayside School Gets a Little Stranger. Miss Mush has prepared a special lunch of baked liver in purple sauce and it is pet day on the thirtieth floor. There are dogs and cats and frogs and skunks and an orange named Fido, causing a terrible commotion. Not to mention the arrival of the POOPS handbook in the playground... Take a look inside HERE.
It's a new year in Wayside School Beneath the Cloud of Doom, and there is a LOT for the class on the thirtieth floor to deal with. First of all, they must prepare to face The Ultimate Test, which involves a fiendishly difficult Spelling Bee, upside-down singing and blindfolded smelling. Meanwhile the paperclips are triple-locked in a safe so no one can access them, Miss Mush is threatening to serve rainbow stew for lunch - and a CLOUD OF DOOM is gathering over the school. It can only mean one thing ... the kids at Wayside School are in for their strangest year yet! You can see Aleksei's inside illustrations for this book HERE.

Prior to becoming one of the UK's most speedy and prolific children's fiction illustrators Aleksei studied Russian Language and Literature in Estonia. Realising his calling was towards the world of illustration Aleksei moved to London where he studied at the LCP before being awarded a master's degree at Camberwell College of Arts.
Describing the technical details of his work he says: "I love drawing in my sketchbook with a black ballpoint pen and also use a Wacom Cintiq to create artwork digitally and speed up the process to meet the deadlines."
We think you'll agree these internal illustrations tick all of the hilarious illustrated fiction boxes. We can only hope school is actually as much fun as it looks in Aleksei's illustrations.
You can buy the complete Wayside School series HERE.
Be sure to seek out Aleksei on Twitter and Instagram and you can also view his eye-boggling online portfolio HERE. For more information regarding collaborating with Aleksei please email info@arenaillustration.com