If ever there were a dream team then Guy Bass and Steve May are it. Buck 'N' Bronco: Hit the Road ! is the latest illustrated fiction adventure from this dynamic duo.
When the Happy Ranch theme park closes down to make way for a futuristic new adventure land, park mascots Buck and Bronco are out of a job and out of a home.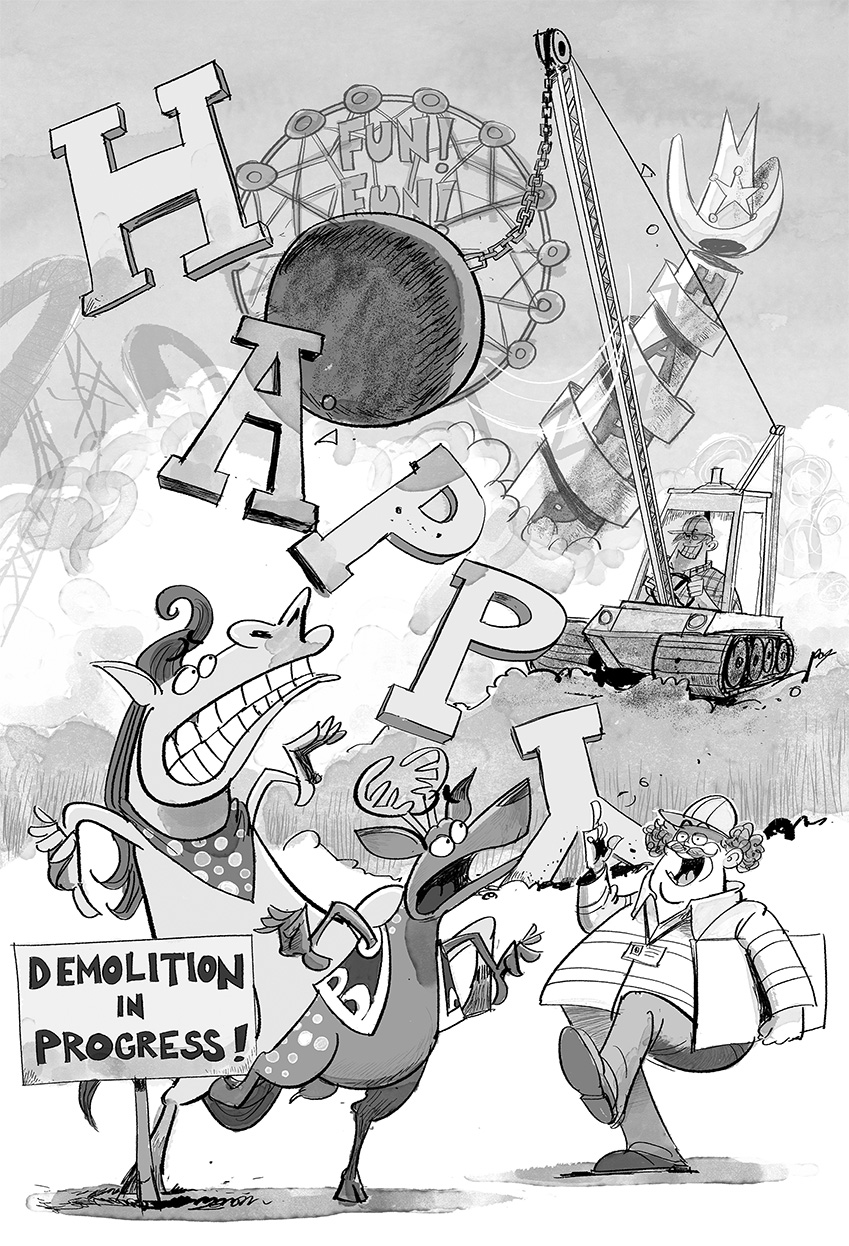 While Buck thinks it's time for them to spread their wings and take the show on the road, Bronco wants nothing more than for their life to be exactly as it was ...
Can the pair discover new meaning beyond the park and recapture the fame they once had? Or are they destined to be yesterday's mascots?
This hilarious laugh out loud romp beautifully showcases Steve's unparalleled skill for bringing comedy characters to life. His ability to convey eye popping, jaw-dropping expressions with line will have readers in stitches. Illustrated throughout with delightful black and white vignettes, full page illustrations and jolly chapter headers this joyful read will be a hit with readers of all ages.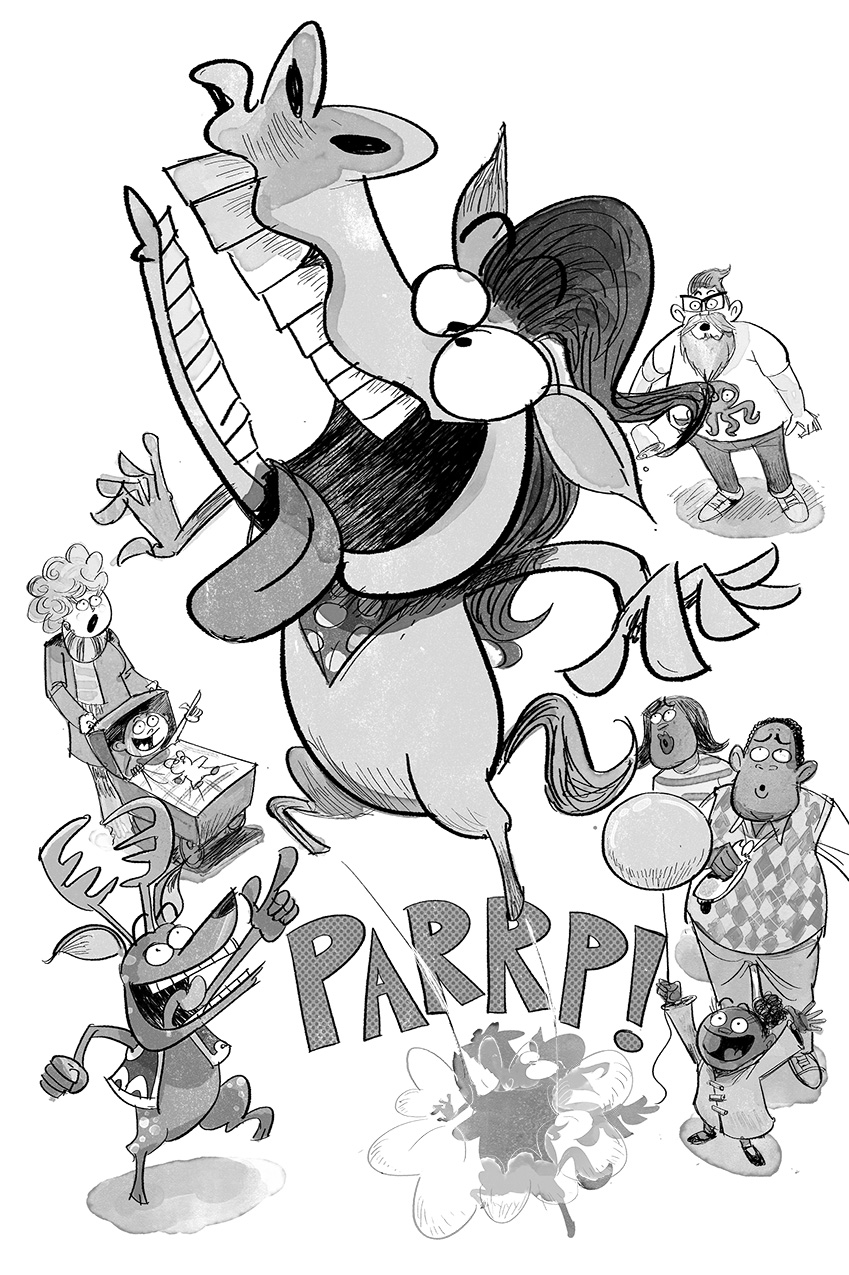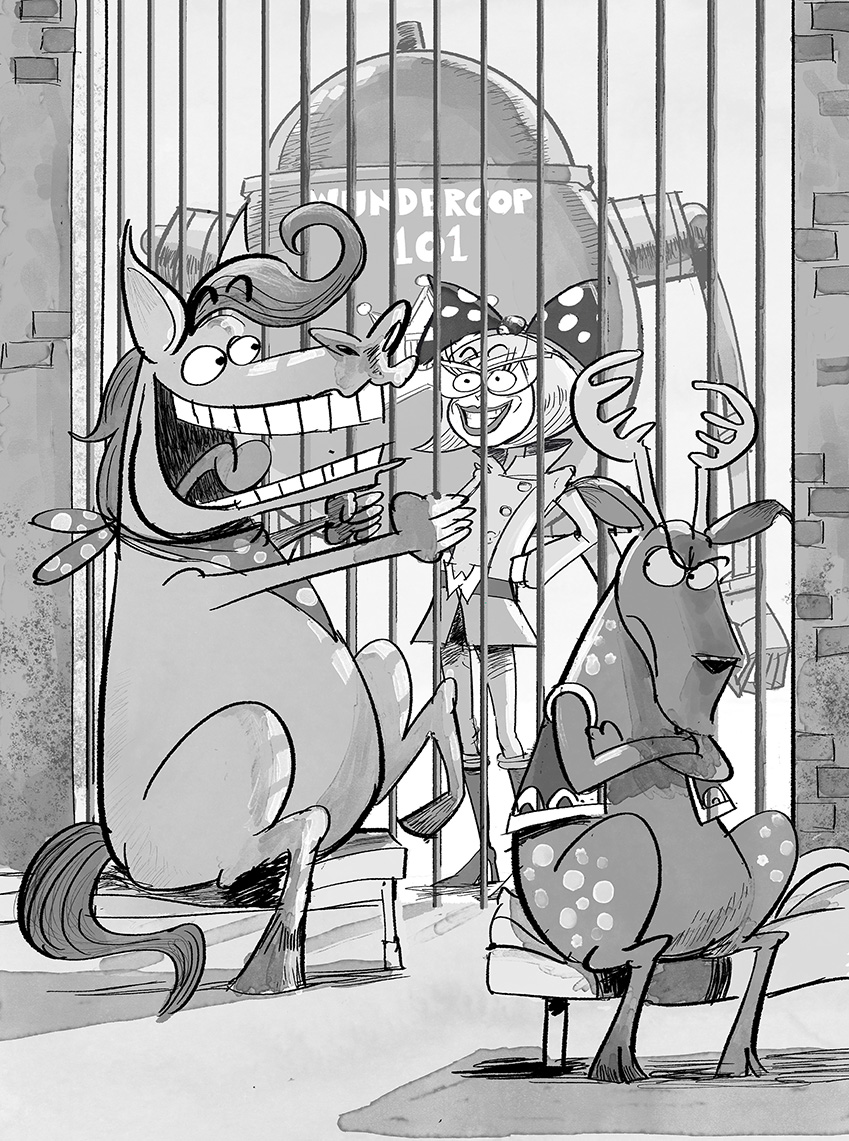 'This story really is the most tremendous fun. Packed full of laughs and with some wonderful toilet humour, it will be a sure-fire hit with younger readers – and their adults.' - Jacqui Sydney
Buck 'N' Bronco Hit the Road is published by Barrington Stoke and you can lasso yourself a copy HERE.
Steve can be found on Instagram and Twitter and you can view his fabulous online portfolio HERE. For more information regarding working with Steve please email info@arenaillustration.com