We are always thrilled to welcome a new illustrator to Arena Illustration and we are delighted to introduce you to Richard Johnson.
With many experience in the creative industry Richard Johnson has a generous clutch of awards to his name including accolades from the AOI and recognition for his work both nationally and internationally. With his work starting life in his trusty sketch book he continually experiments with various ways of rendering and colouring his work digitally to keep his style fresh and current.
With a variety of clients in his portfolio including Cadbury, Aardman Animation, Harrods and Liberty his adaptability lends his work to numerous platforms. Richard has had a number of picture books published and recently celebrated the publication of his first author illustrated picture book published with Faber and Faber.
His soft line, bold characterisation and confident colour pallets make his work instantly recognisable. His talent for sequential storytelling and aesthetics give his work a depth and personality which is infinitely adaptable.
Look at more highlights from Richard's current portfolio.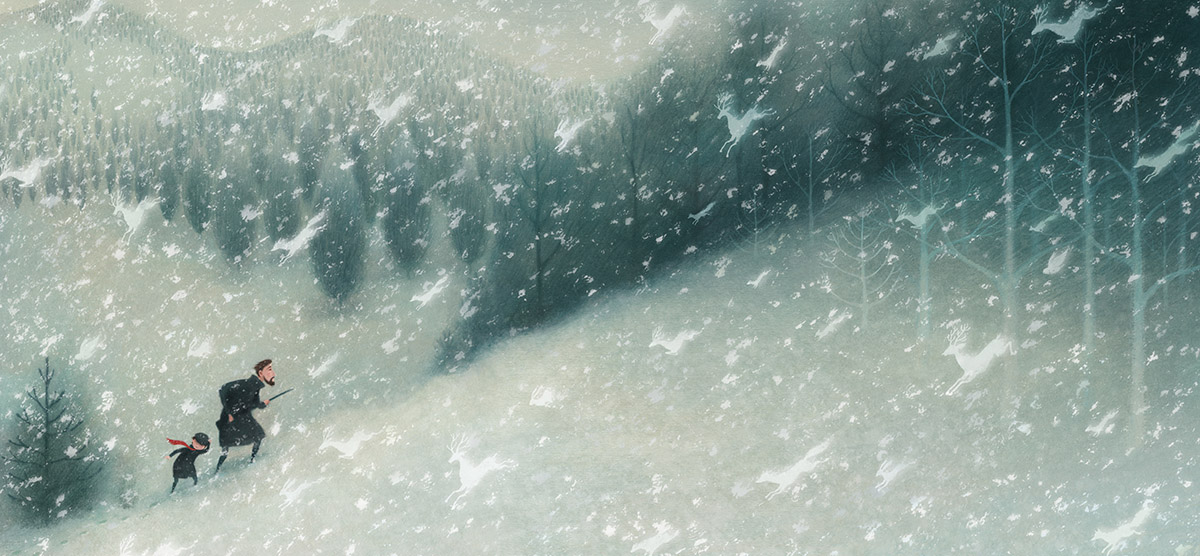 You can find out more about Richard's work on his website, for more information about working with Richard please email info@arenaillustration.com